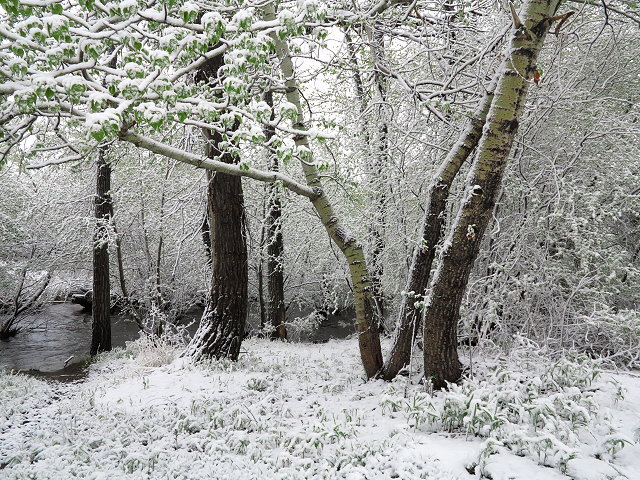 Wednesday May 17th – During the night, the rain turned to snow and we are blessed with with a couple inches of the fresh white stuff. I go out to take photos right away, quite enchanted with the beautiful stillness.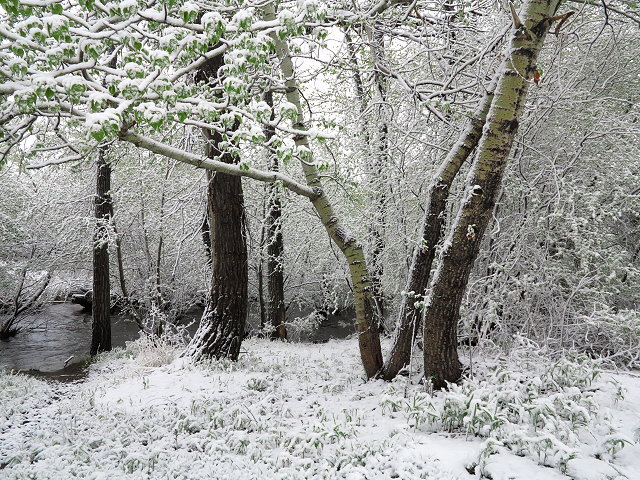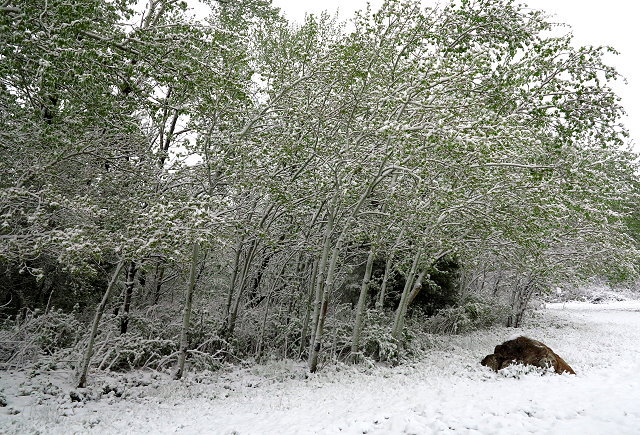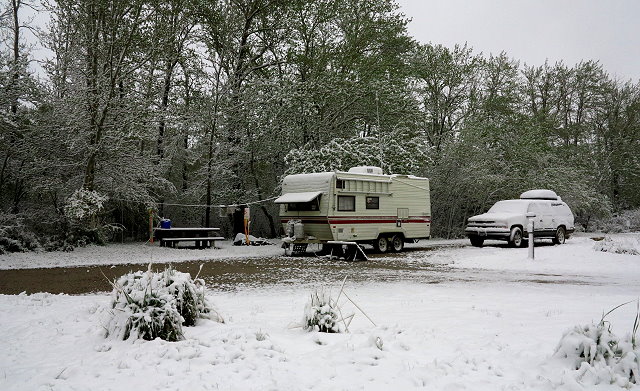 After tea, journal, and  breakfast, I go out again.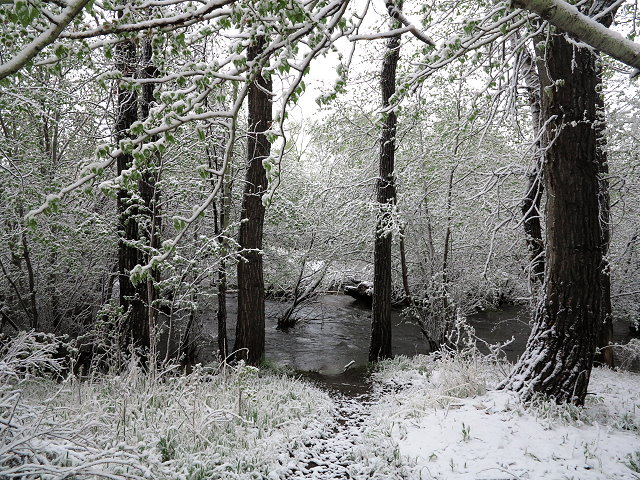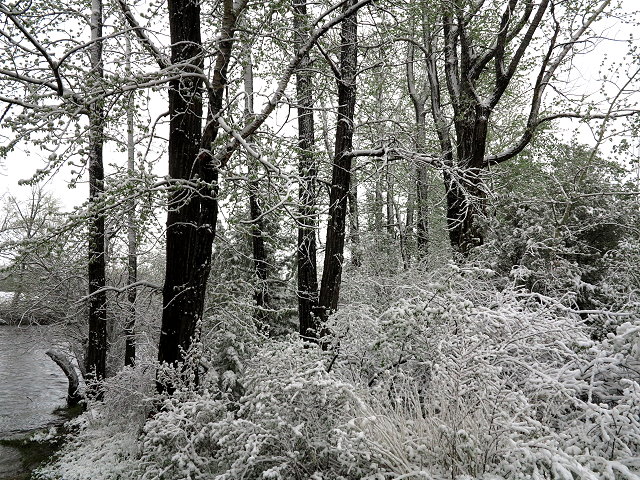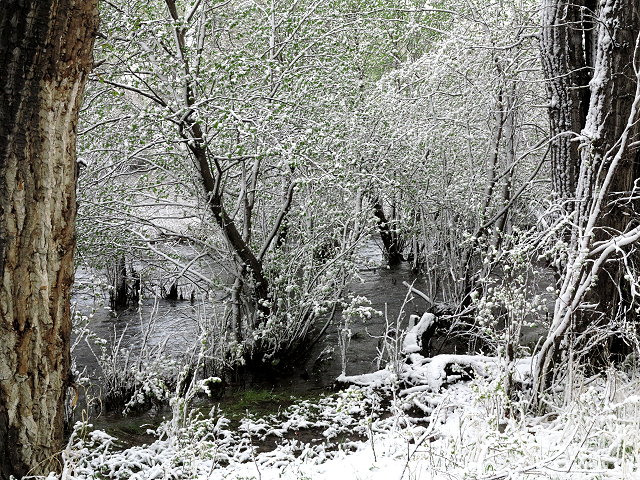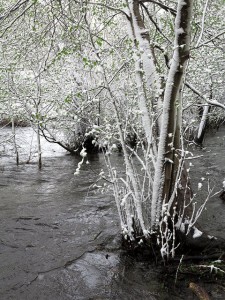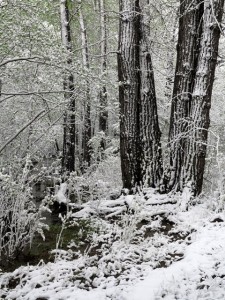 My laptop is dead and journal is current, so I read some photography and Aarp magazines that I haven't yet gotten to on this journey. The snow turns to sleet, and I go for another walkabout, enjoying the crisp freshness of the day while snow remains on the trees.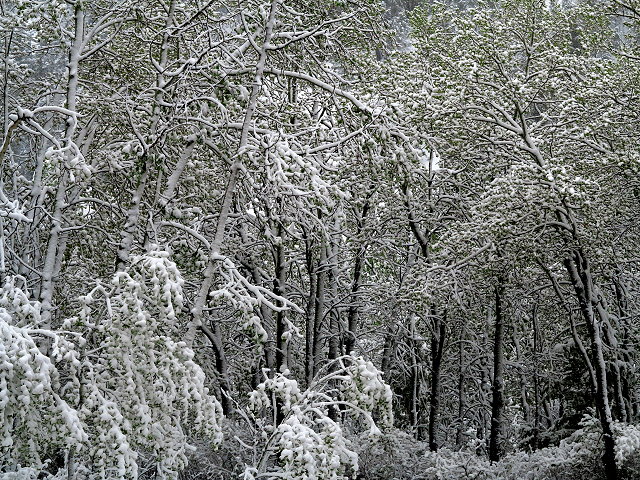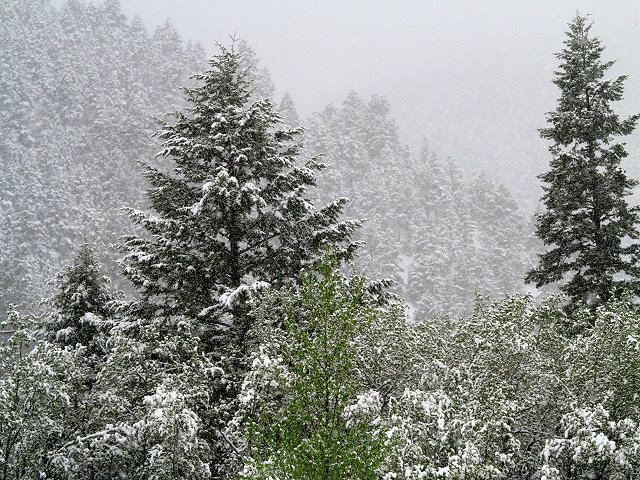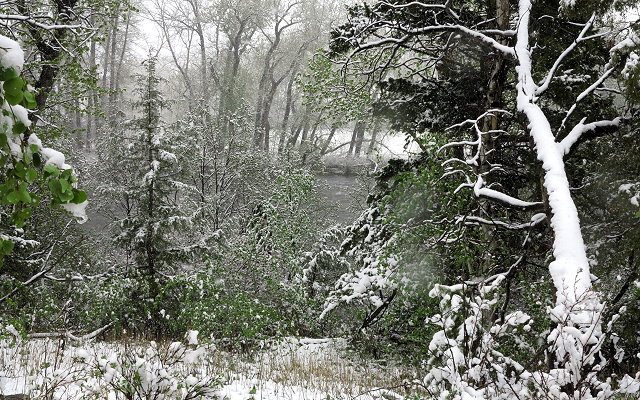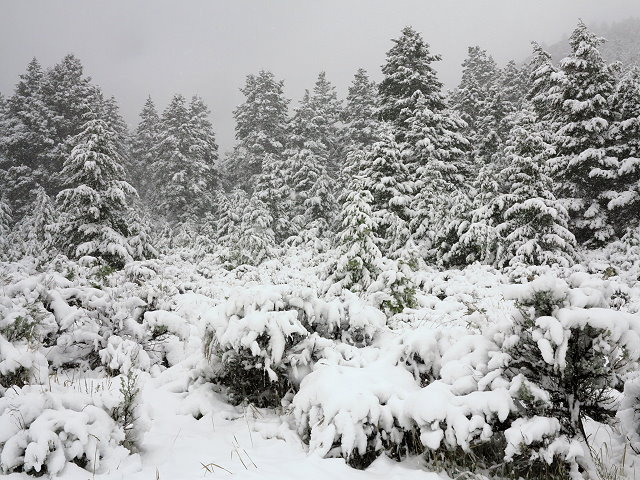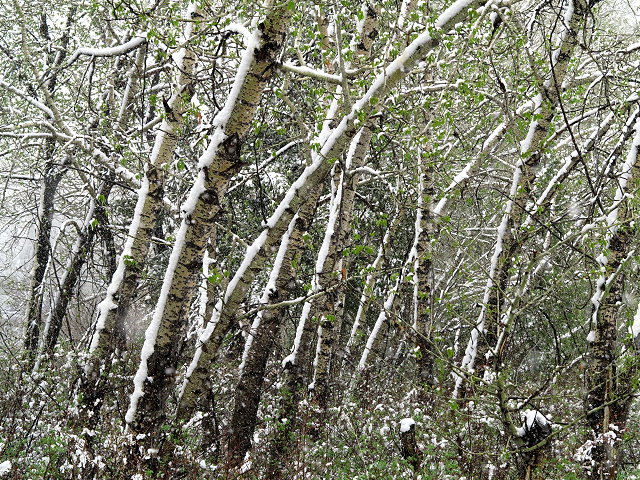 The new neighbor is there celebrating his birthday and has a campfire going, in spite of the light drizzle that continues into the evening. Since the host is there, I go join them at the campfire, rather than try making one of my own. It is nice to have someone to chat with for a bit while Clifford continues with his research and studies.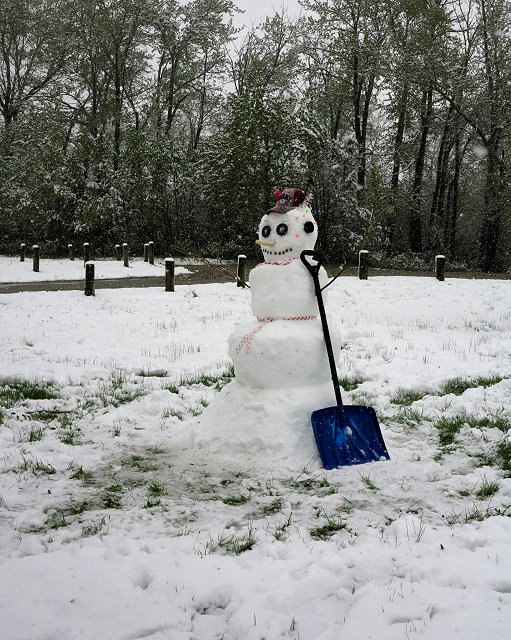 After dinner, with no solar power to charge any of our devices, Clifford and I both go to bed somewhat earlier than usual – kind of nice, for a change.