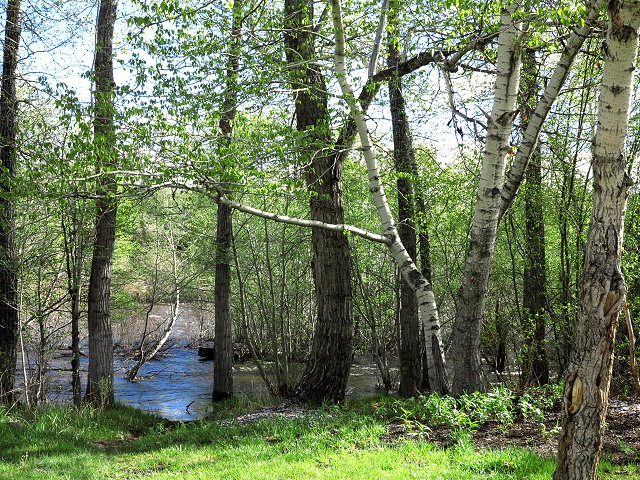 Sunday May 14th Skiff of snow this morning here at Divide Bridge Campground. By time I go for a walk, only the snow on the hills remains.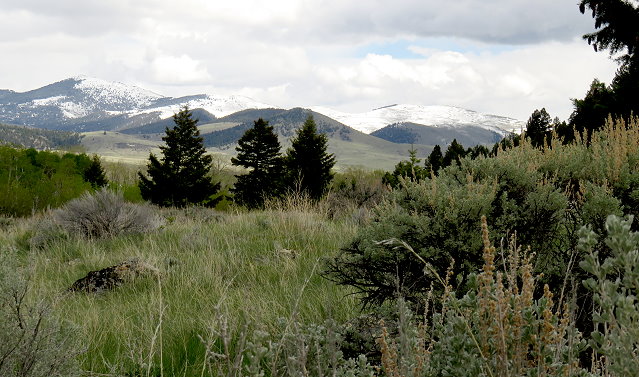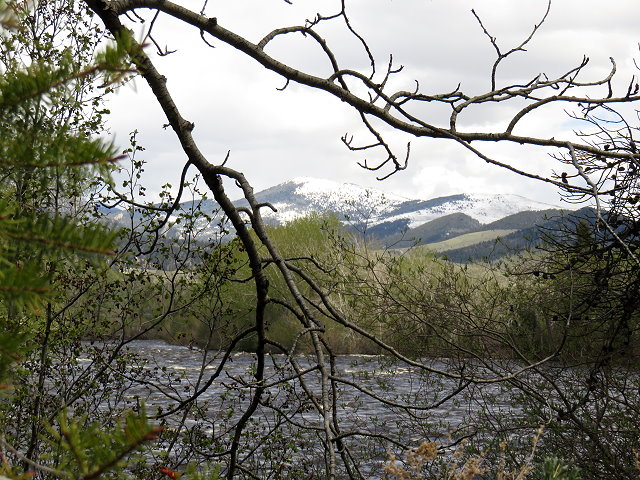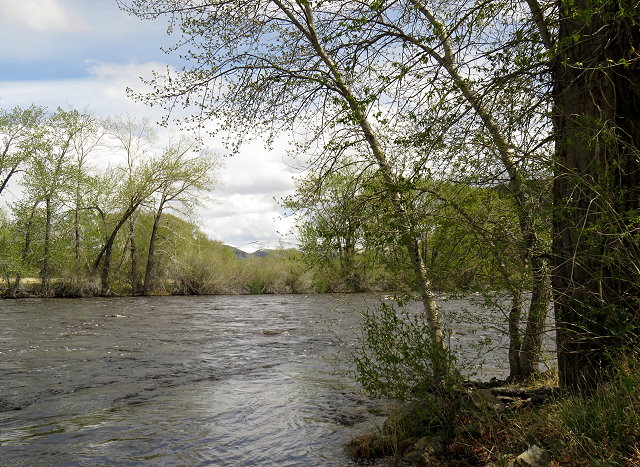 After breakfast there is a knock on the door and some grizzled fellow is there. I ask him if I can help him and it turns out he is my cousin Bill, whom I have not seen in at least 50 years! I have been in recent contact with him through FB and he lives in nearby Dillon, Montana. I told him where we were camping for the night, but it just didn't dawn on me that he might actually show up on my doorstep! What a fun surprise! He will come again tomorrow with his wife, Sally.
Lots of book editing and photo editing today for me, while Clifford spends the day working on electrochemistry.
Today is Mother's Day and it is quite wonderful to hear from all of my kids, either calls or texts… well worth the drive to Divide to get cell service.
Monday May 15th – Today is a day of variable weather from sunny with little puffy cumulus clouds, to overcast and rain flurries, and back to sunny.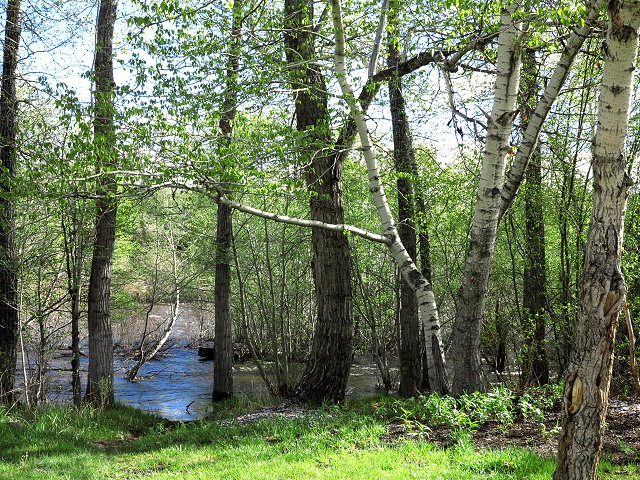 My cousin Bill arrives with his wife, Sally, and their two very large German shepherds. We sit out at the picnic table to chat for a bit, warm enough when the sun comes through, not quite cool enough to bother with a campfire, and make plans to meet tomorrow for a hike.
In the afternoon Clifford and I go out to Divide to send emails and make phone calls. Back at camp, I explore the other side of the campground, listen to music, and do more editing, journaling, and blog writing, while Clifford continues with electrochemical work.
The passing of a brief rain storm leaves a gorgeous rainbow in its wake, a very nice way to close out the afternoon.