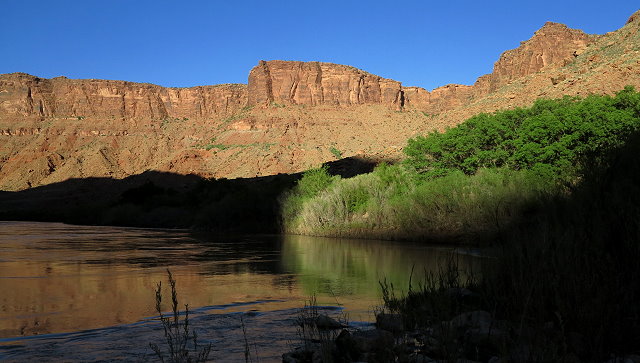 Monday May 1st – We go to Moab this morning, run a few errands, and then take the Suburban to the Chevy dealership. We wait around there until more diagnosis is done; it is decided that the fuel pump that was installed at Bryce Canyon City is faulty and needs to be replaced. Then they give us a ride back to camp.
In the afternoon, I play cello outside until our friend, David, and his daughter come out to see us. Nice to have visitors.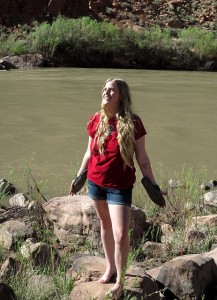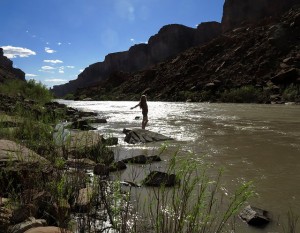 Later, I head back down to the river – every day the light and quality of the sky is different, and today the sky is especially dazzling.  I never tire of taking photos of the ever-changing beauty that surrounds us.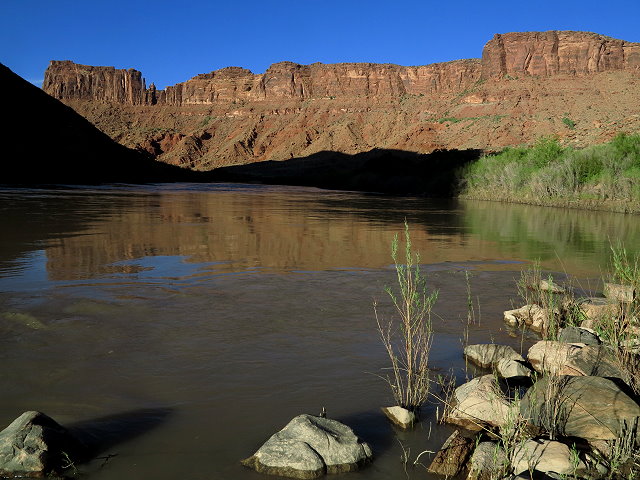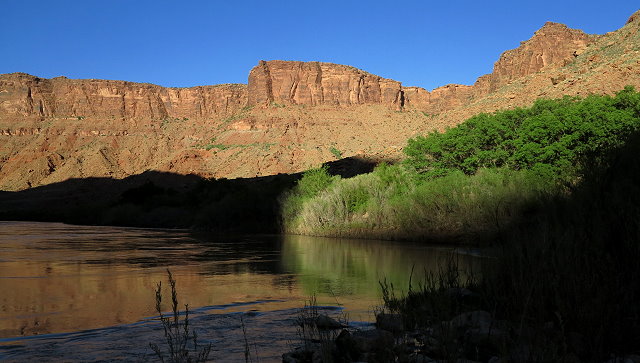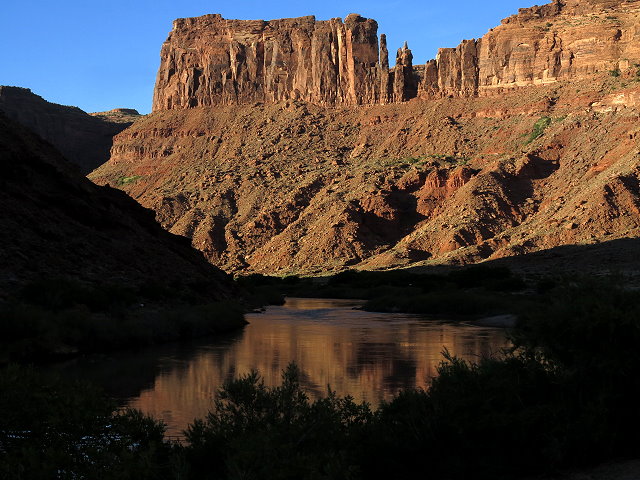 Tuesday May 2nd– this morning I make a small campfire and sit outside to write in my journal and read poems from the collection "Thirst" by Mary Oliver. Her connection to nature is so like my own. A light rain puts an end to the writing, so I go on down to the river, thinking of my mom who is no longer here and my kids who seem so far away. The sky is grey, not a good time for river photos.
Back at camp, as the sun comes out, I write some more and play cello on the protected side of Terry, out of the breeze. Then down to the river again for photos with the now-blue sky in the background.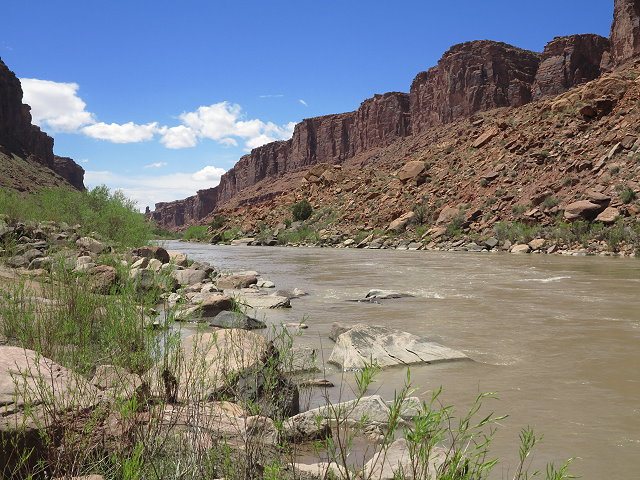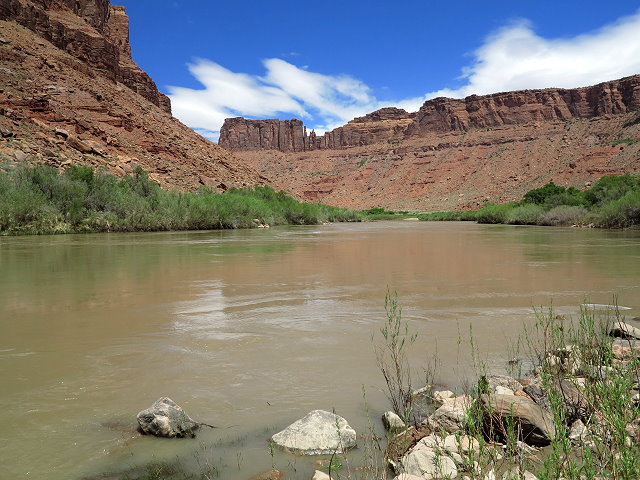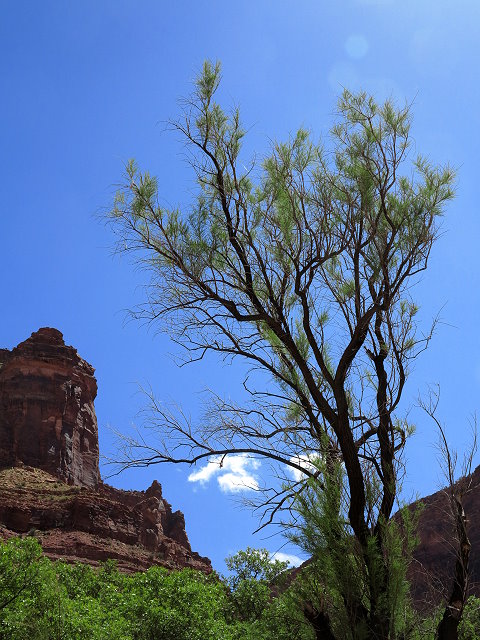 Clifford received a message from NAPA saying that they will not honor the warranty on the fuel pump purchased from them in Bryce Canyon City. Oh, I am getting tired of the ongoing hassle with our vehicle, but at least it runs good once it starts…….