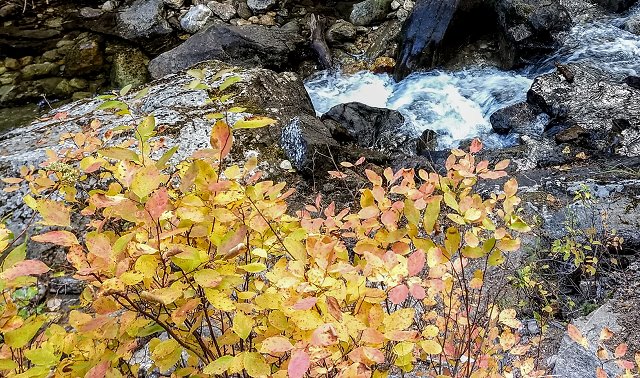 Tuesday September 25: One of the best things about camping here in the Bitterroot Valley is that I get to see my sisters, Lillian and Nancy. Both sisters have come out a couple of times and we have visited with our brother Rollie who is also camped here. I had planned to meet Nancy for another visit and hike, but that is being cut out by our leaving early. However, I do get to see Lillian one more time before Clifford and I leave Montana for the season.
Lillian and I meet for lunch at a nice place in the nearby small town of Florence and sit outside in the sunshine in the enclosed patio, protected from the breeze. So nice to have the time to visit with no rush to be somewhere else.
After lunch, she comes back to our campground and we hike up the Bass Creek Trail to the quiet spot on the creek where I hiked earlier this week with friends. We both take photo of the waterfall that is usually hidden and then continue on up the trail, taking photos of each other. What a fun day!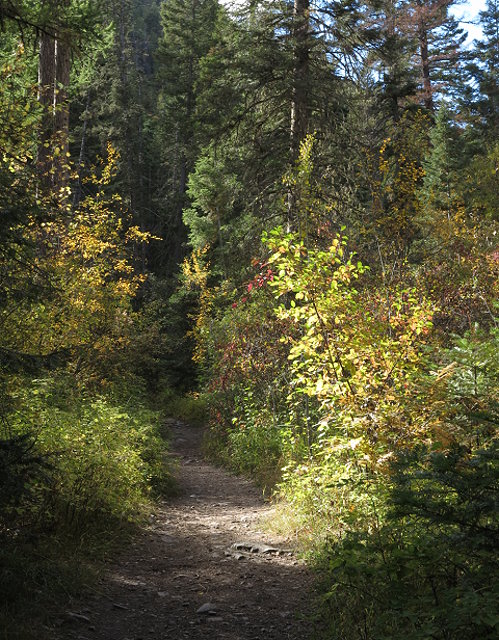 Lillian Taking a Photo

Hidden Waterfall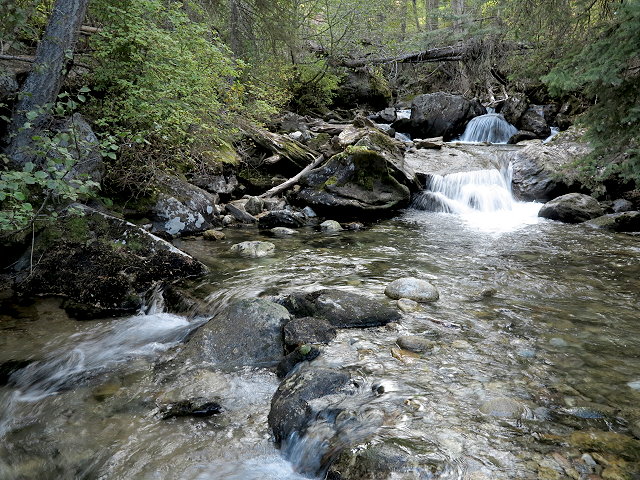 Lillian

Bass Creek Trail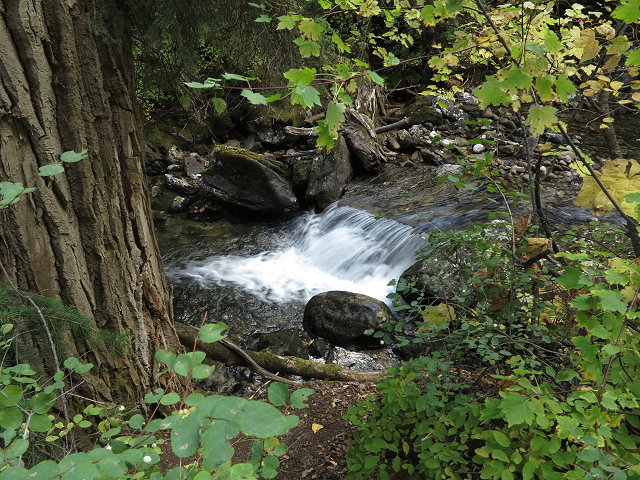 Clifford went on a cross-country hike by himself today. It is good that we are both getting out and hiking some. He also made progress on the CI Legacy Project. After dinner, while I did the dishes, he played the dulcimer, which is always nice to hear. Most days I play the viola, but not today. Sister visits are more important!