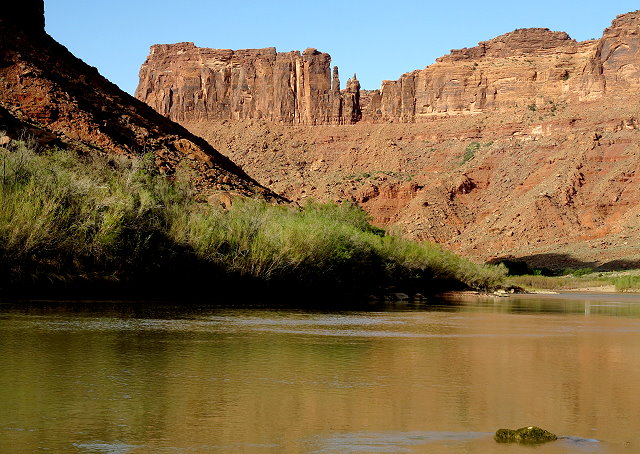 Clifford and I returned to Monticello the very end of March after our winter journey to Arizona.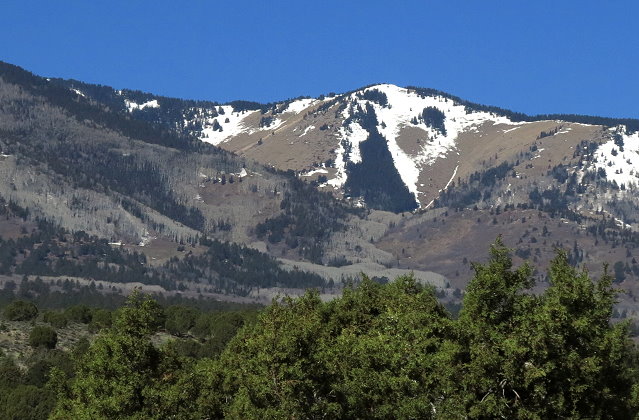 April was a time to catch up with business and time in the lab for Clifford.  However, we did have one outing, mostly due to the fact that our Suburban needed to go back to the dealer in Moab to see if they could fix the ongoing problem we've had with it.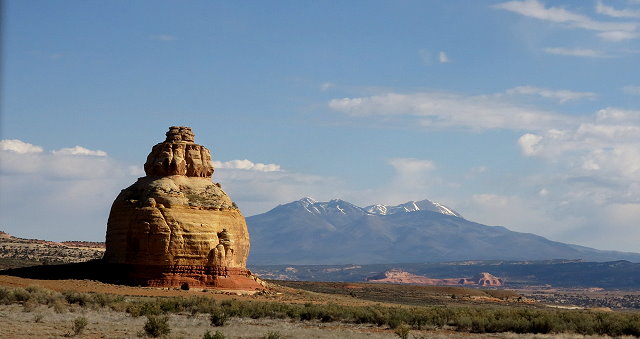 We found a place to camp along the Colorado River – no small feat! – and then delivered the Suburban to the Chevy dealer.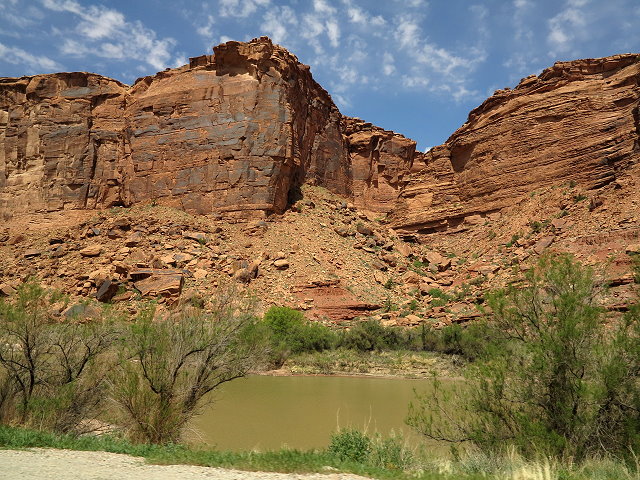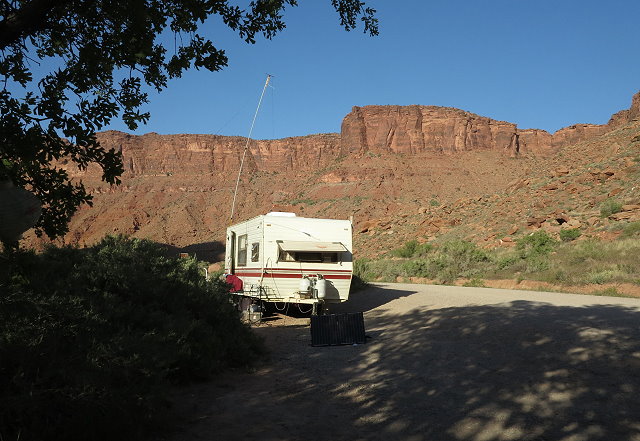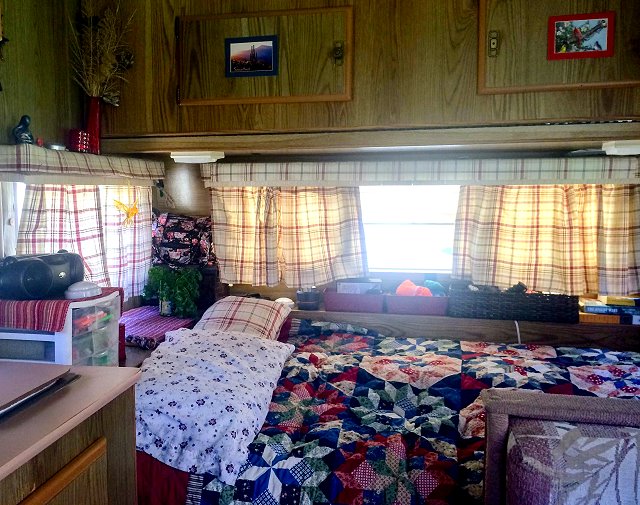 We were given a ride back to our campsite and for the next week we waited without word and without transportation for our Suburban to be repaired.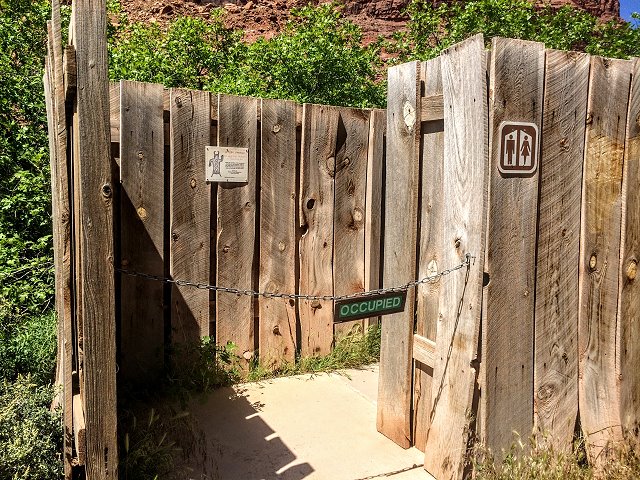 In the end we, we got word to them that we couldn't stay longer: Clifford had suffered a serious health issue and we were also trying to prepare for a trip to Tucson where Clifford would be speaking at a conference.
In spite of the uncomfortable side of the situation, it was also a time of enjoying being camped with a view of the river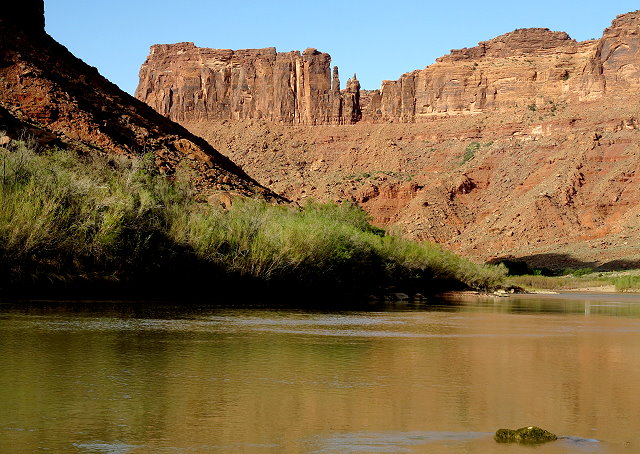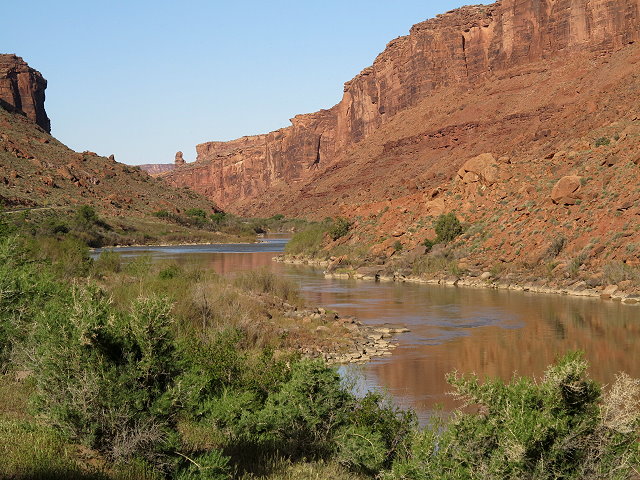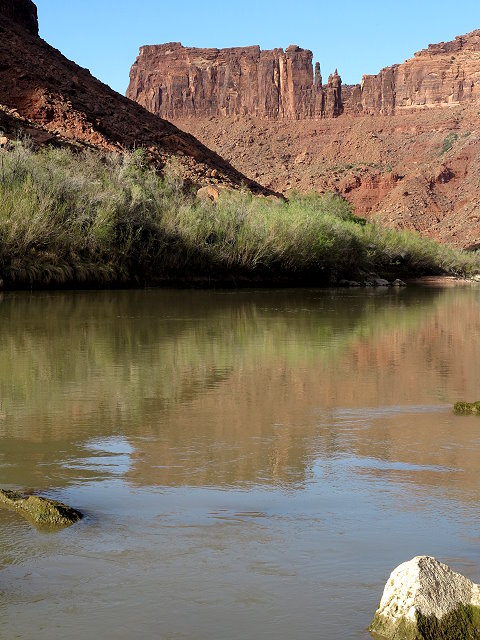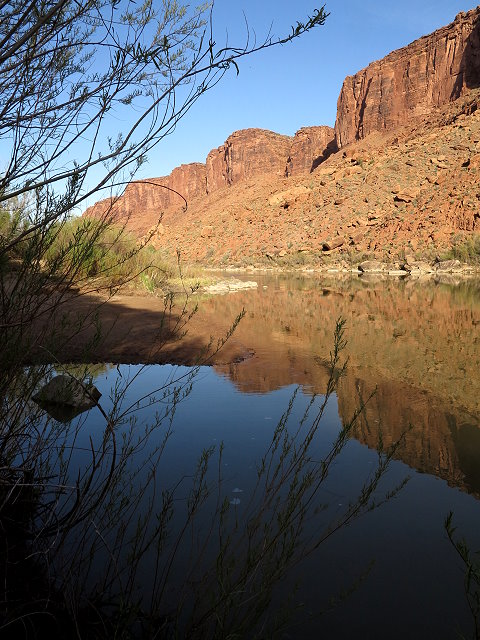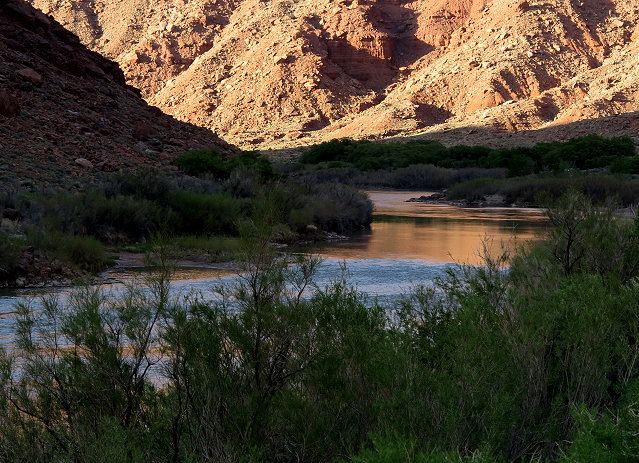 and the great red mesas,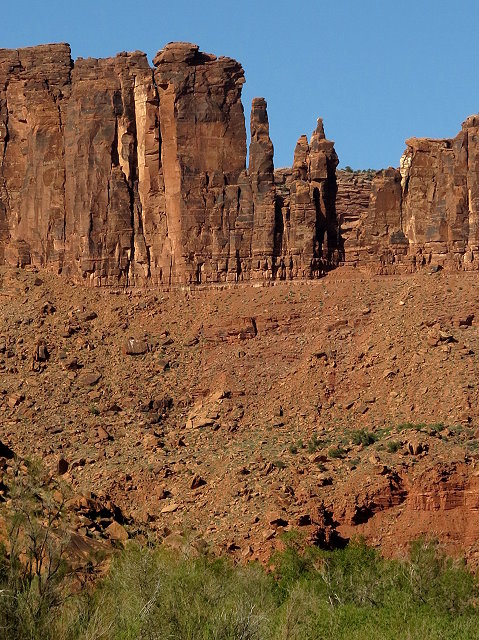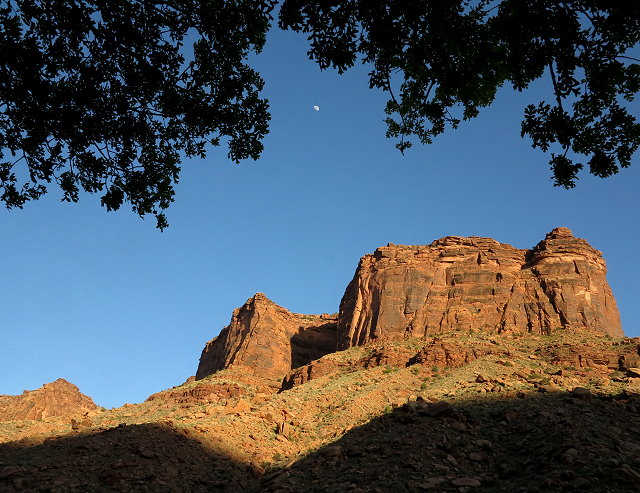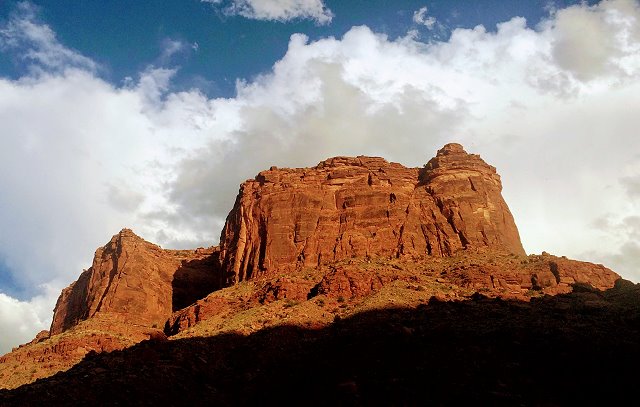 and a young oak grove that provided shade so we could sit outside to do some of our work.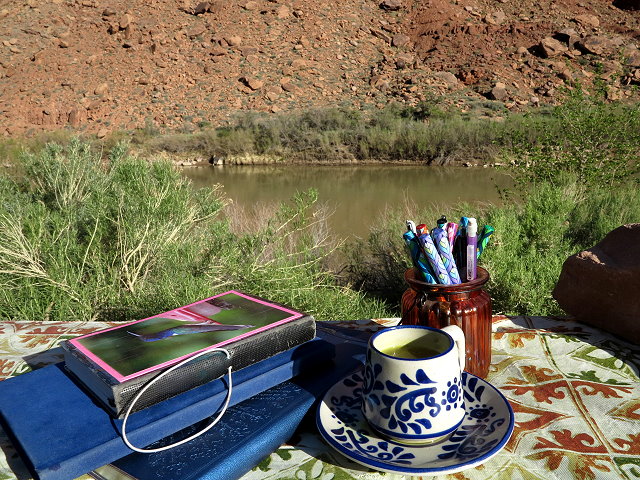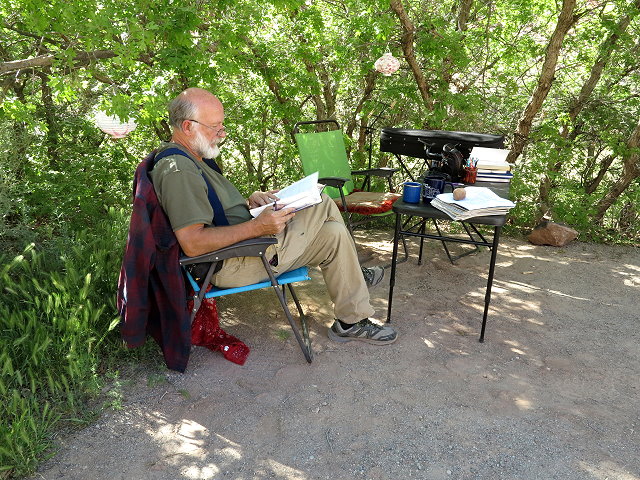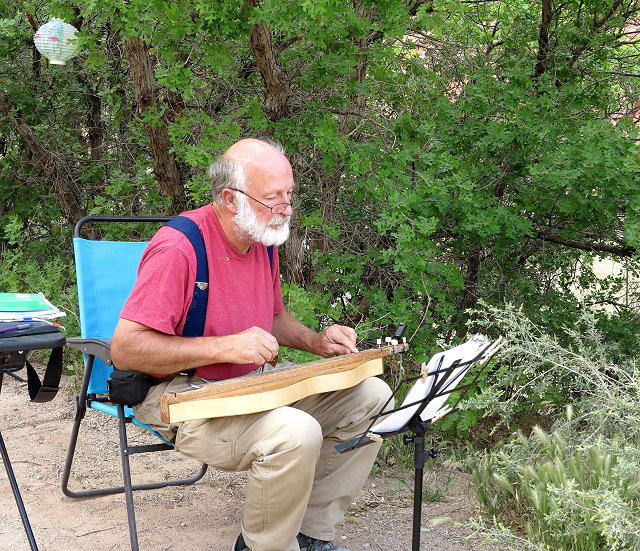 Although the Suburban was not repaired, the scenic surroundings were much appreciated as we hung out by the river waiting……..