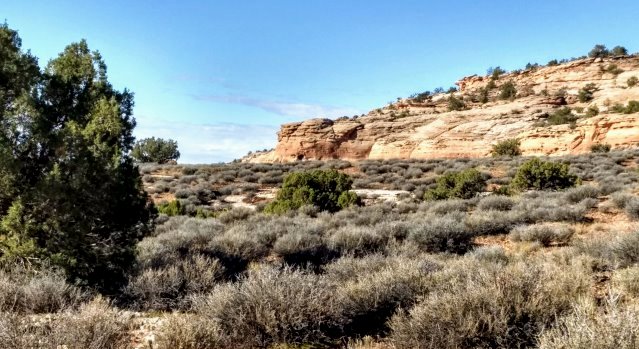 Wednesday October 17: It is cloudy and rainy today and we spend the day at our campsite on Mineral Point Road near Canyonland National Park.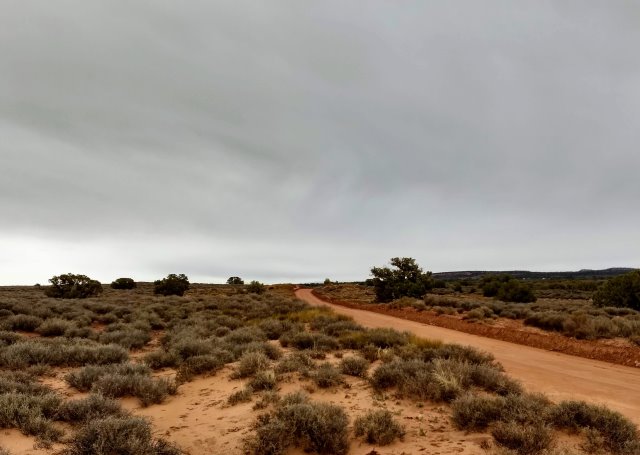 I take photos, send texts with photos to family and friends, play viola, and edit Princes and Priests. Clifford is working on preparing his CI lab notebooks for digital copying. While none of this sounds super exciting, it actually is what we want to do.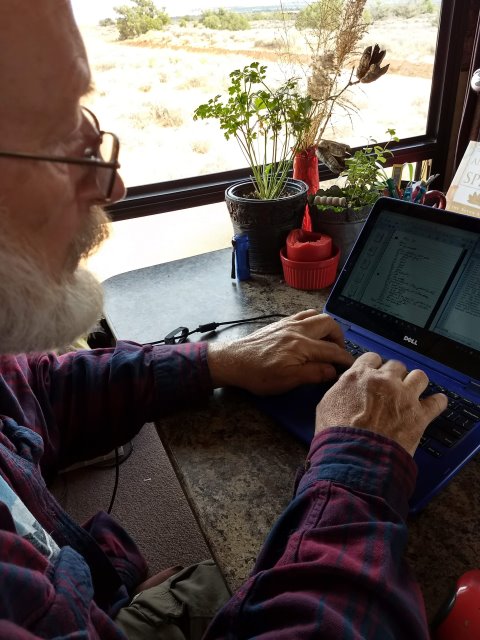 Thursday October 18: This morning I walk about taking photos of the fog. It is not often in these desert regions that I get to see such.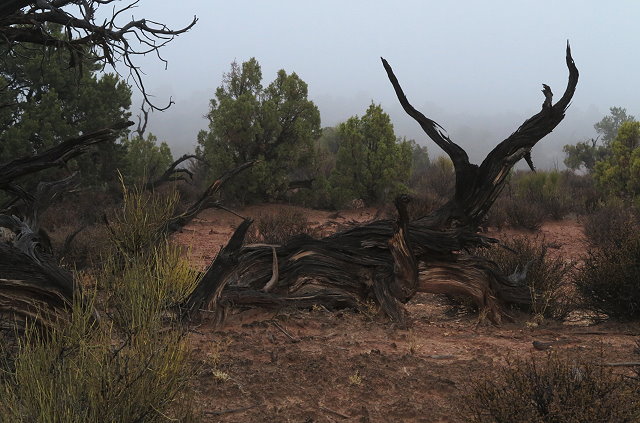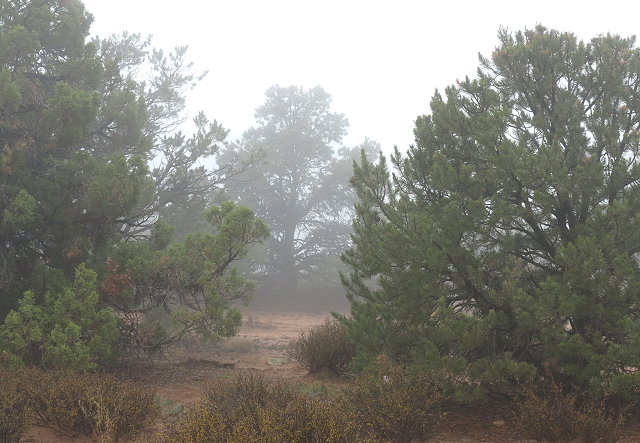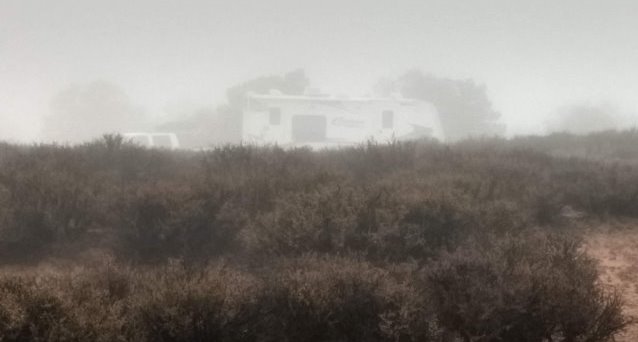 Taking photos, making business calls, writing in the journal, editing, playing viola, and blog writing fill my day, a good day for indoor activities with the high only 45 degrees. I start reading "Anatomy of the Spirit" by the medical intuitive, Caroline Myss. Clifford is working on video animations for the CI website, an interesting way to introduce certain papers.
Friday October 19: Frost on the ground this morning! Today is a Moab town day and off we go after making tea and coffee. We have breakfast at Denny's, then run errands. We also spend time at the library with free power and wifi, which allows for downloading of bigger files, necessary for some of the work that Clifford is doing.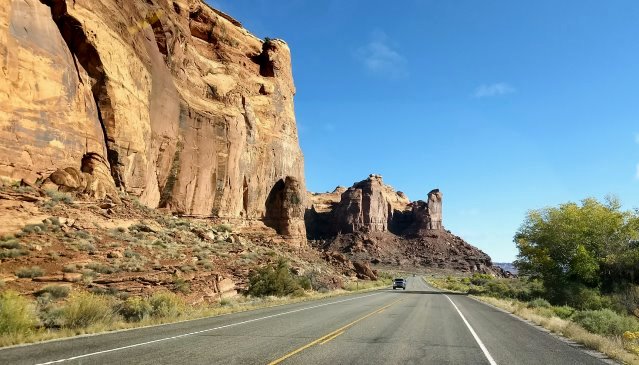 Back at camp, we find new neighbors in the spot right next to us; we are glad they found a place to camp. We have learned that it is fall break and thousands of people flock to the scenic camping areas of the country, like the national parks of southern Utah. We are happy to have found a niche to call home for a couple of weeks.
Saturday October 20: Another coolish morning, but after tea and coffee we go for a drive further out the road to look at other possible camping spots. There is a good one not far from us, should it be available at some future time. We are fine with staying where we are for the time being, however.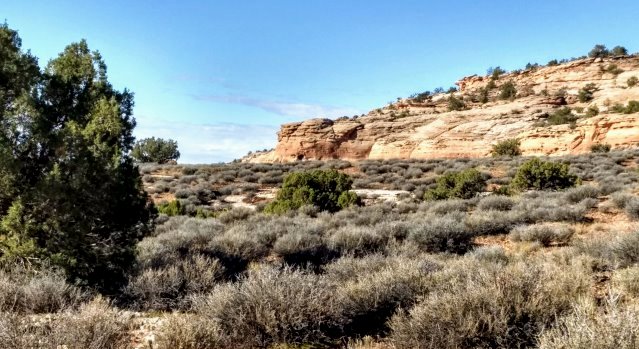 After a late breakfast, I edit photos, edit Princes and Priests, then sit outside to write the next blog (Sedona in March). Later I put the text and the edited photos together and publish the blog. We are lucky to have that much cell service when camped out in the boonies like this.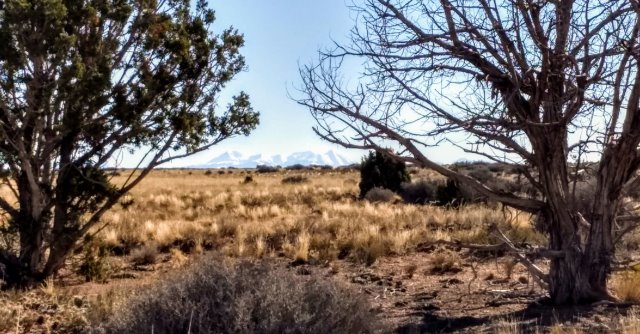 Clifford continues with his projects, mostly the animation, but also plays his dulcimer, and works with his ham radio. After dinner, reading and playing viola finish out the day for me.