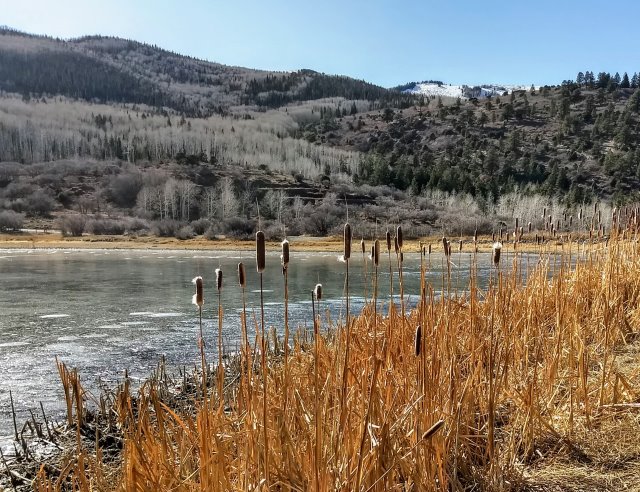 After our two-day trip to Farmington, New Mexico, I spend several days thoroughly cleaning Cougar and packing for the next outing. We have thoughts of going to Canyonlands for a week, but it doesn't happen, as there is just too much to do here before we leave for the winter.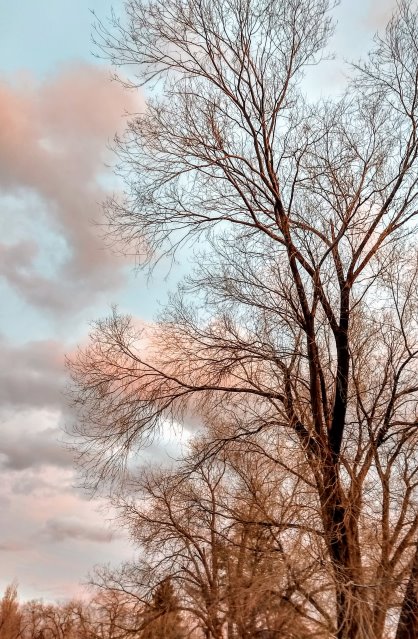 As part of his research, Clifford needs some pond water, so one day we go up Abajo Mountain to Monticello Lake, which really is just a pond. It is a nice enough day that we could have had a picnic, but we didn't plan for it and Clifford is eager to get back to his research. I am happy to have another outing to the mountain; I feel altogether better when I am here. I submit one of the photos to the San Juan Reporter and am quite delighted when they print it for the featured photo of the week.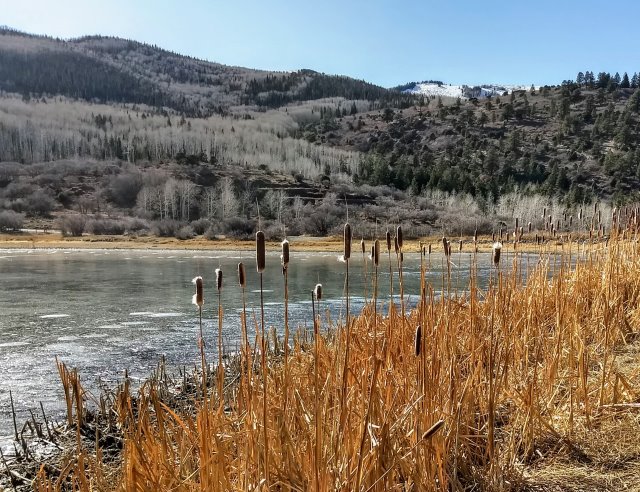 Capturing pond water

Sowing seeds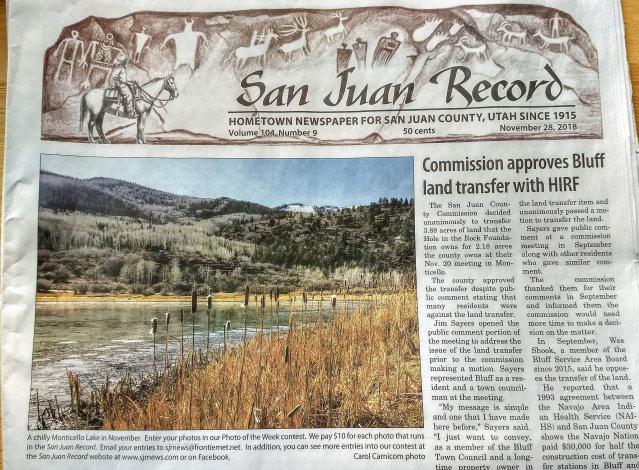 A highlight of these weeks is receiving the hand-crafted knife that my son Tye has made for me. He has made and sold a number of knives this past year, each one distinctly unique. The beautiful knife made for me fits my hand perfectly and is a pleasure to use.
Hand-crafted knife by Tye
Our projects continue as the weather becomes more late-fallish. Clifford is spending hours and hours in the lab. Moss balls are sent for and added to the pond aquarium for research. I even get a couple of these "plant pets" for the kitchen. Even though my head and hearing are still not quite right, I begin playing my cello and viola again. Blog and journal writing continue, as well as agent research and a few other home projects.
Plant pets

Collage for journal cover

Organizing the agent research
Thanksgiving: I send texts to family and friends, feeling quite grateful for these people in my life. How I would love to be sharing the day with them. Since we aren't out camping this Thanksgiving, I fix a turkey dinner, which I haven't done for years and years.
The weather is turning colder and I am excited to get a photo of falling snow.
Snowy morning

November ends with falling snow
Mother Nature is happy to oblige the last day of November, and now we will see what December brings.