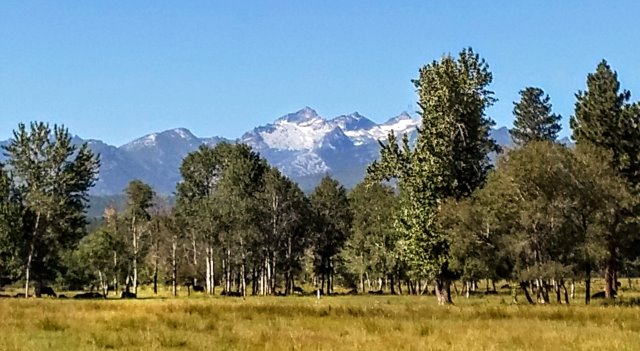 Wednesday July 24: I spent last night at my my daughter Ang's place, sleeping in Terry, the 30-year-old travel trailer that we gave her when we got Cougar a year ago. Ang makes coffee for us and we sit outside to enjoy the freshness of the morning. I help with a few chores around her place before she makes lunch using fresh beets and greens from her greenhouse.
Mullen blooming at Ang's place

The first morning cup of coffee
Although I'd like to stay longer, Clifford and I have to get ready for our next move. In the mid-afternoon, I head back to our campsite in the Bass Creek Recreation Area, enjoying the peaceful drive through the mountains. In the evening, Clifford and I organize and pack up as much as possible for an early start tomorrow.
Thursday July 25: I am up earlier than usual this morning and take time to go to Bass Creek, following the path that leads out from the back of our camp. I want to get a couple more photos and spend some quiet time there before we leave. As I walk back toward our campsite, I can hear my brother Rollie's dog barking, and it turns out that a moose walked right alongside the motor home on its way to the creek. I must have just missed it!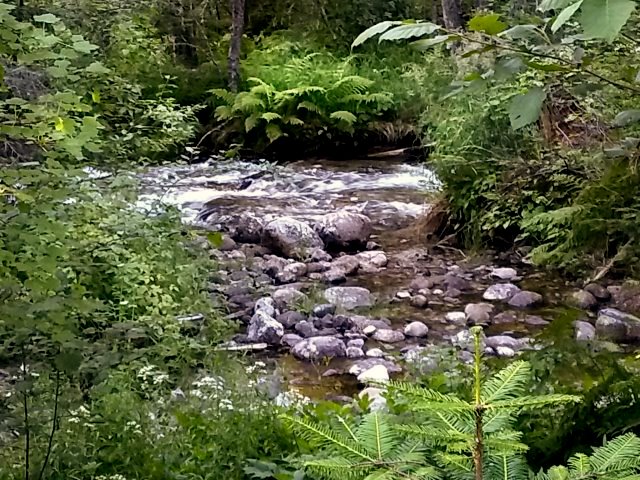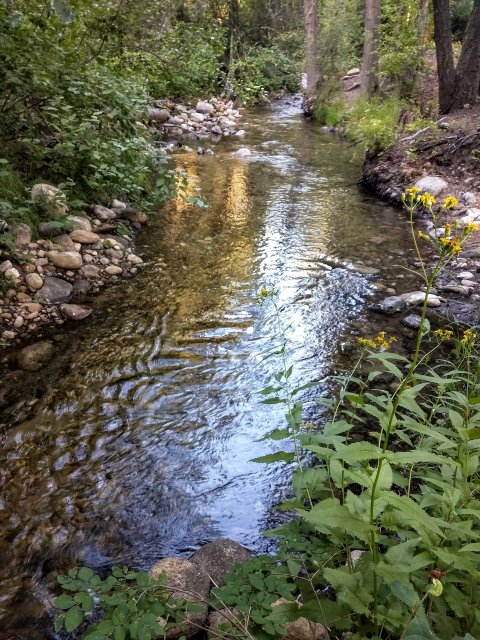 Our destination this morning is the Hardtimes Bluegrass Festival south of Hamilton, Montana, in the Bitterroot Valley. We get a later start than planned, but enjoy the drive down through the valley. The Bitterroot Mountains are impressive, to say the least.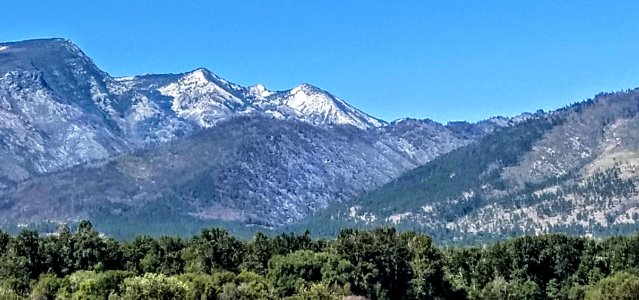 We arrive at the Hardtimes location in time to choose a spot in the parking area with its boundary of round straw bales. Although it is not one of the pretty spots we've been able to find in previous years, this time we have Cougar and need more space, so we have decided to park where it is level with less wrangling and leveling involved. I'm grateful for the tall Ponderosa that will provide shade part of the day.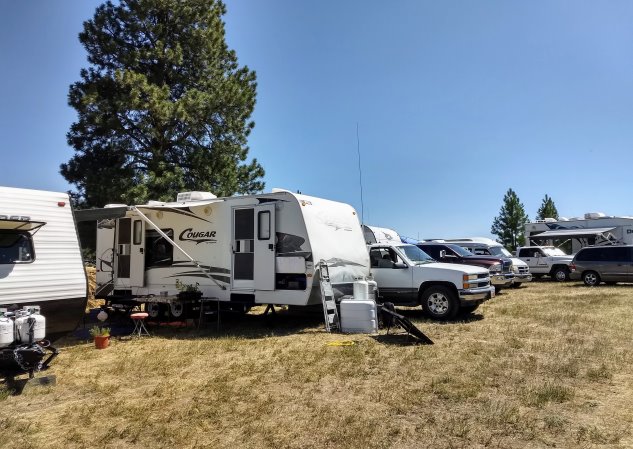 After we get set up, I find Rollie camped almost exactly where we were last year. I am glad he has such a nice spot.
As the afternoon goes on, many other folks arrive and the parking area is side-by-side RV's. Bluegrass tunes fill the air as musicians get out their instruments and begin jamming. A nice group of folks gather at Rollie's motor home, and I join them for a bit, but mostly I don't know the tunes that they play, so after awhile I head back to Cougar to make dinner for us and for Rollie. We sit outside in the shade of the awning to eat, and tonight it is my turn to win at cribbage. Later, I walk out away from the RV's at dusk to take photos of the mountains and the evening light.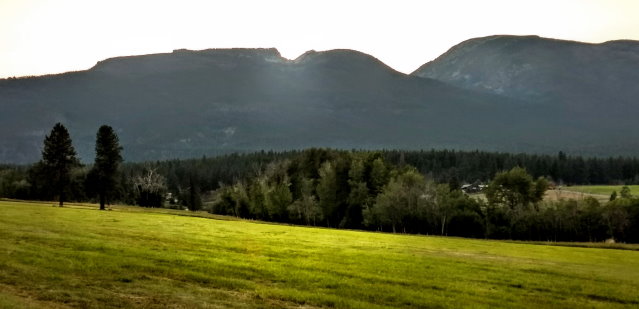 The scheduled on-stage music starts tomorrow, but tonight jamming continues until the wee hours.