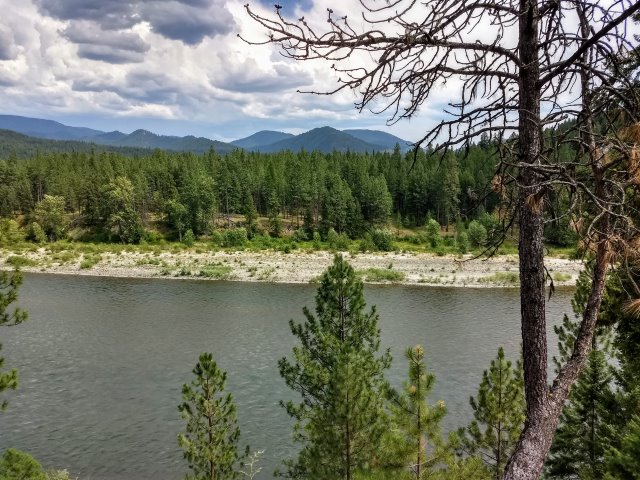 Tuesday July 23: Today is an adventure for me – a river float with all four of my daughters and some of their women friends. I prepared my daypack last night, so this morning I only have to make coffee and take care of a few last minute things. After saying good-bye to Clifford, I leave our campground here at the Bass Creek Recreation Area (Bitterroot Valley of western Montana) and pick up my daughter Ang on the way to Alberton, where we meet up with the others. We all pile into Becka's truck, as she calls her carry-all, and head to the Petagonia Raft Tour office near Tarkio, west of Missoula.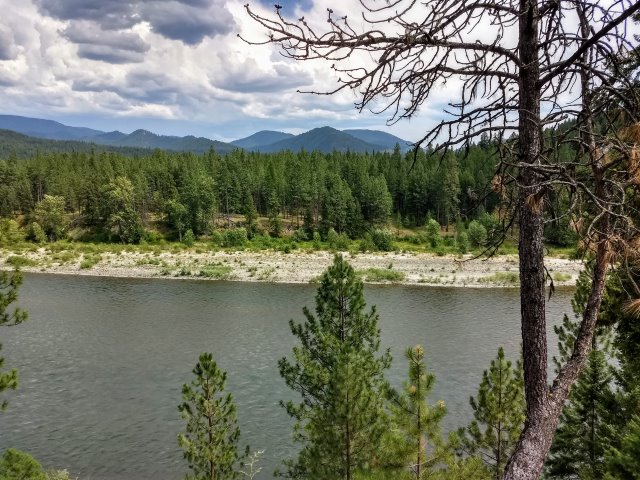 We are given instructions, life-jackets, and have to sign a waver. There are sections of the Clark Fork River that are class II, III, and IV rapids, but our trip is designated as Wine & Cheese Float for Middle-age Women. I'm guessing it is going to be a pretty smooth ride, but in the interest of taking no chances, I leave my cell phone in the car.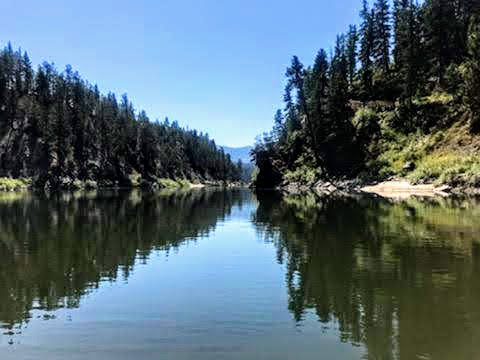 The river float is absolutely delightful, scenic, and the wine, cheese, and other snacks are perfect. I loved spending this time with my daughters and their friends. Our guide is a wonderful young woman, fit and tanned from her job as a river guide for the company that she owns. This float is on a gentle section of the Clark Fork River, but at one point we put on our life jackets and take a small course of rapids, getting a good splash all around. One of my daughters takes photos for me, since I left my cell behind, but as I see how gentle our float is, I realize I could have taken mine.
Me ….

and my girls…

Photos by Becka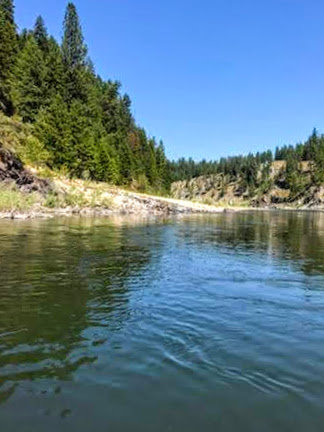 More girls….
Our wine glasses are printed with the company logo and the words LEAVE BORING BEHIND, and that is what we did today. After our return to the Petagonia headquarters, we sit around chatting, as no one really wants to leave and go back to normal every-day life. It feels like we want to just stay in this place of fun and excitement, but eventually it is time to go.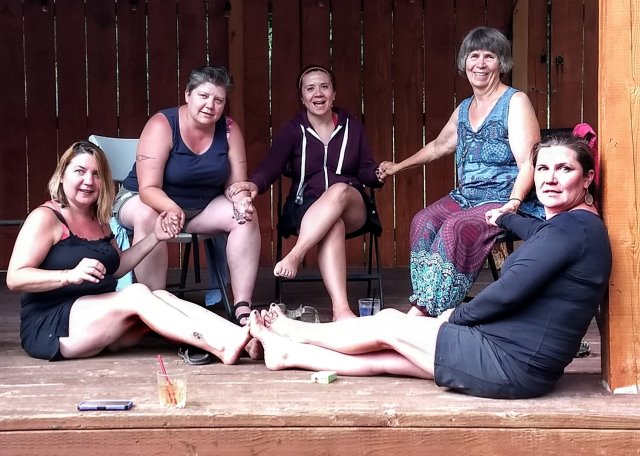 We make a couple of stops before Ang and I head back to her place. I am spending the night there in Terry, the 30-year-old travel trailer that we gave her when we bought our Cougar just a year ago. So Terry feels like home, because it was our home-on-the-road for several years. This was a very good day and I sleep well.