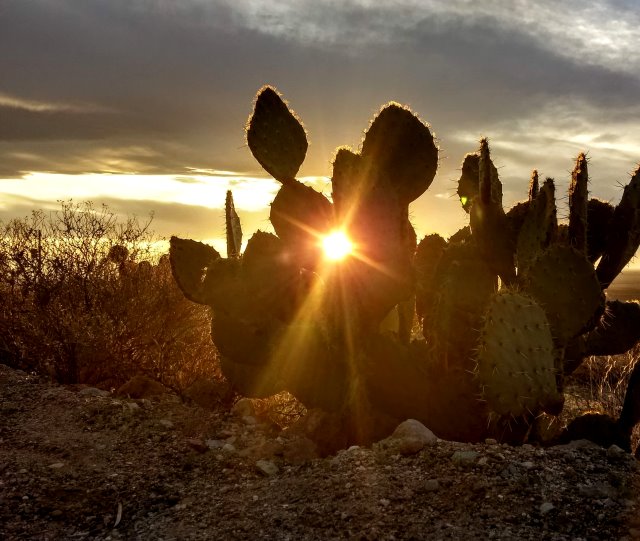 Monday March 25: Not a very interesting day here at Rock Hound New Mexico State Park where we are camped, as far as photos or outings go. We run errands in Deming, including the laundromat. Nice to have clean clothes and groceries. Leftovers for dinner and then we sit out for a bit to watch the sunset even though the sky has been messed up with spraying all day. Nice light on the cacti, however.
Sitting out at sunset

Nice light on the cacti
Tuesday March 26: It was super windy all night and much of the day, but I managed to sneak in a few shots of the poppies and another wildflower that I see as I walk back and forth from the bathhouse.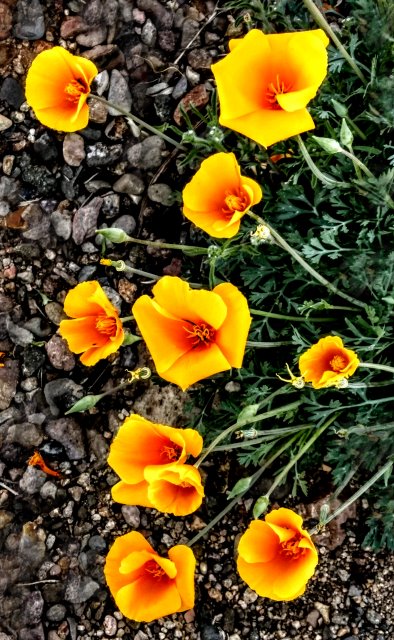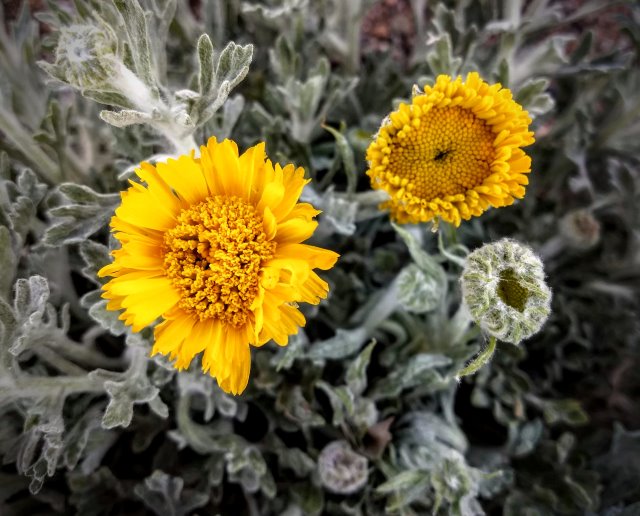 After putting away the clean clothes from yesterday's outing to the laundromat, I take care of emails, texts with photos, and start reading an interesting book on life-saving foods. How to stay healthy is always of interest to me. Clifford is busy with his projects – ham radio and preparing for the upcoming presentation in Santa Fe. The rest of the day is spent packing up everything from outside that can be put away, as well as much of the inside stuff, as today is our last day here.
In the evening, I go for a walk on the Thunder Egg Trail and catch a few shots of the setting sun. Our stay here has been good, but I am not especially sad to leave it, either.