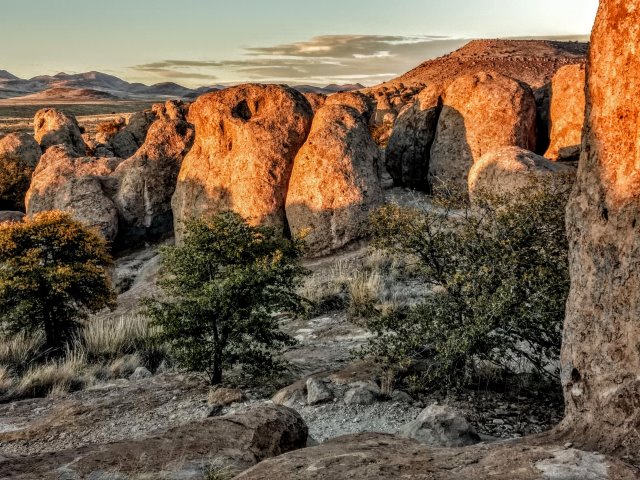 Wednesday March 27: Clifford and I are up a little earlier this morning, our last morning at Rock Hound New Mexico State Park. I make tea for the road, we finish packing and are on our way to City of Rocks New Mexico State Park by 9:30. It is not a long drive, as City of Rocks is only about 30 miles north of Deming, New Mexico. When we arrive, there is only one first-come first serve electric site open, and just as we are about to pull into it, some lady comes and plunks down a chair and sort of says sorry, not that she's really sorry. She's glad she snagged it before we did.
There aren't a lot of sites in City of Rocks that are suitable for bigger RV's, not that Cougar is huge, but she still needs more level ground and room for slide-out. We drive around and see a couple campsites that could work, and in the end we pick one near the "kokopelli site" where we first camped with our old Terry Resort trailer several years ago.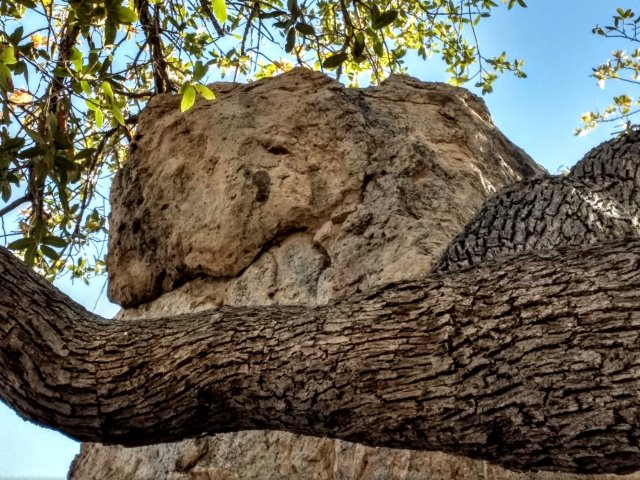 It is tricky getting backed into this site, but Clifford does an excellent job. Cougar is leveled, slide-out out, awing up, and we are tucked into the rocks with much more privacy than we would have had in the electric site. Also, there is immediate access to the rocks for hiking. So, in the end, this is a better spot for us and we are quite pleased with it.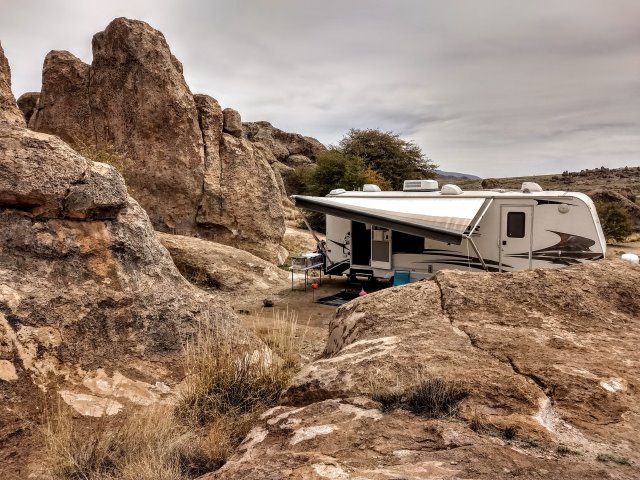 Once we are in place, I go for a walk in the rocks.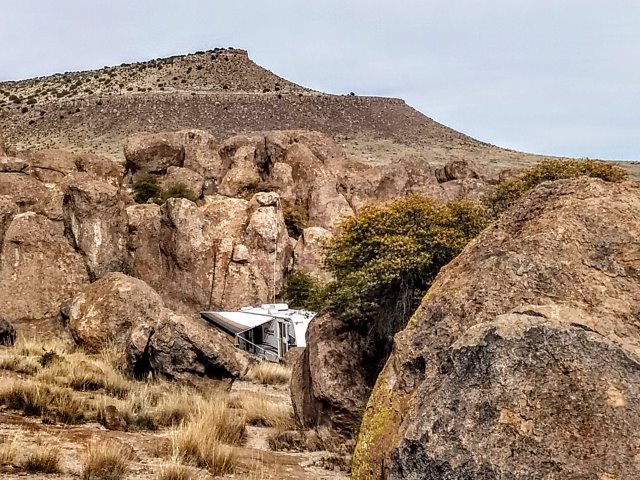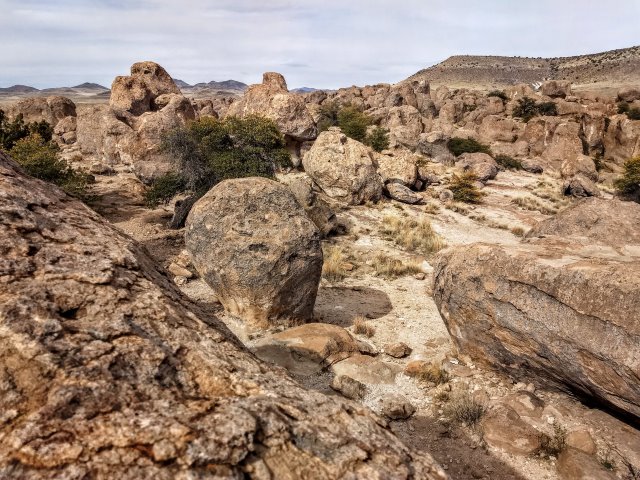 Thursday March 28: I get up earlier this morning so I can walk in the rocks at first light. Mucky haze on the horizon dampens the light, but I walk anyway, loving the meandering of the pathways through the rocks.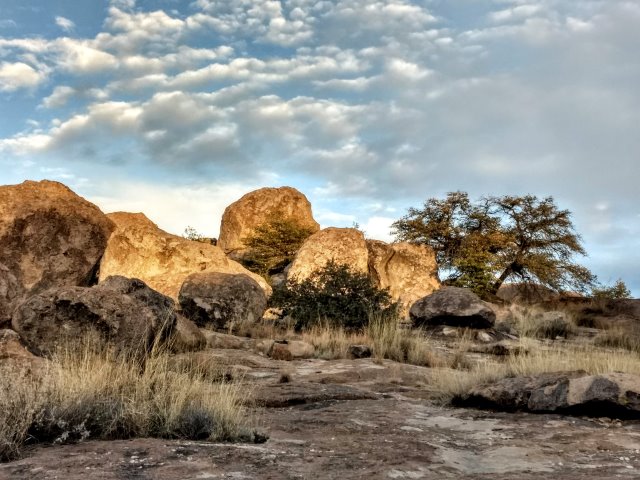 This boulder pile out in the desert basin was created by a volcanic eruption from the Emory Caldera, centered near Hillsboro Peak at the southern end of the Black Range, 30 million years ago, with wind and water erosion shaping these monolithic blocks, some 40 feet tall.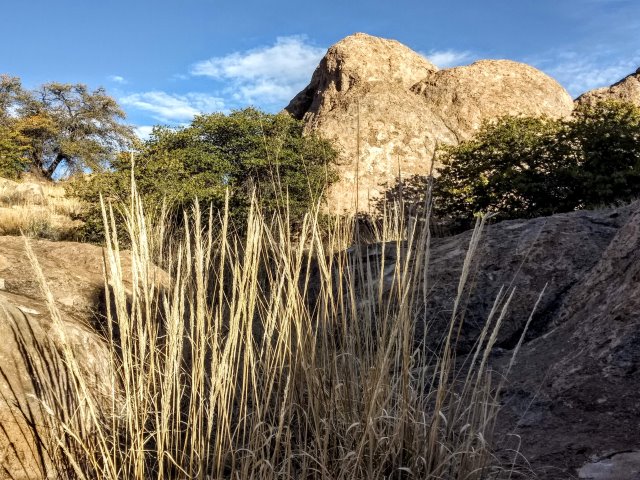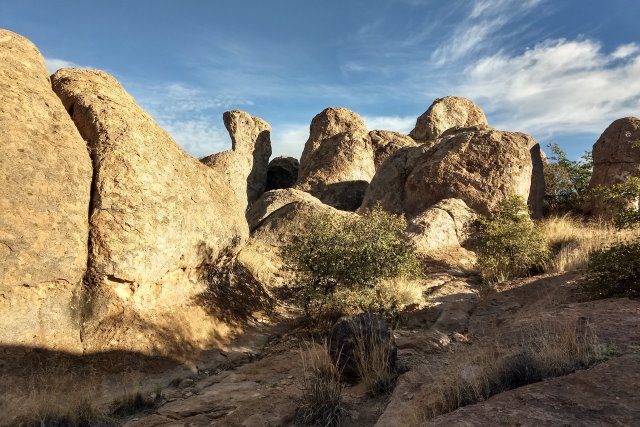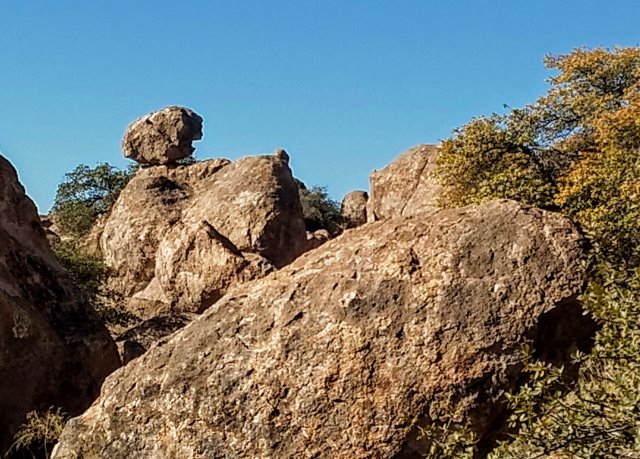 In the morning we work on CI projects: emails and a fund-raising campaign. In the afternoon, I edit a book proposal for an author and Clifford continues his preparation for the talk to be given in Santa Fe in later April.
Near sundown, I go for another walk in the rocks, as the colors at the last light of day are quite spectacular.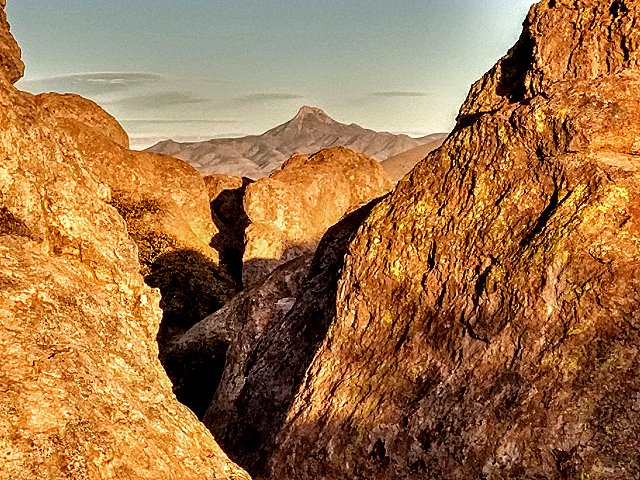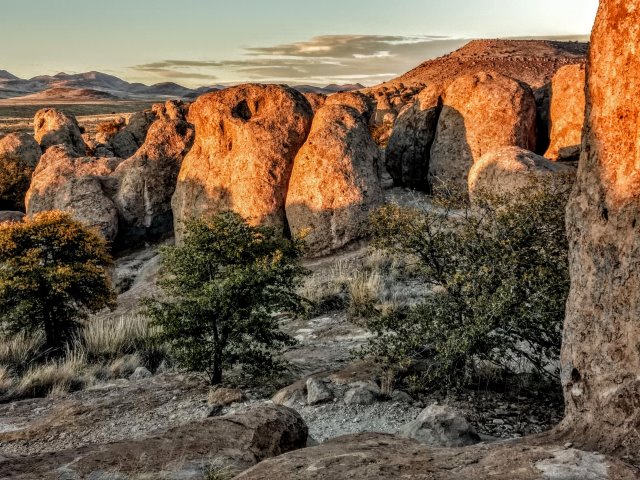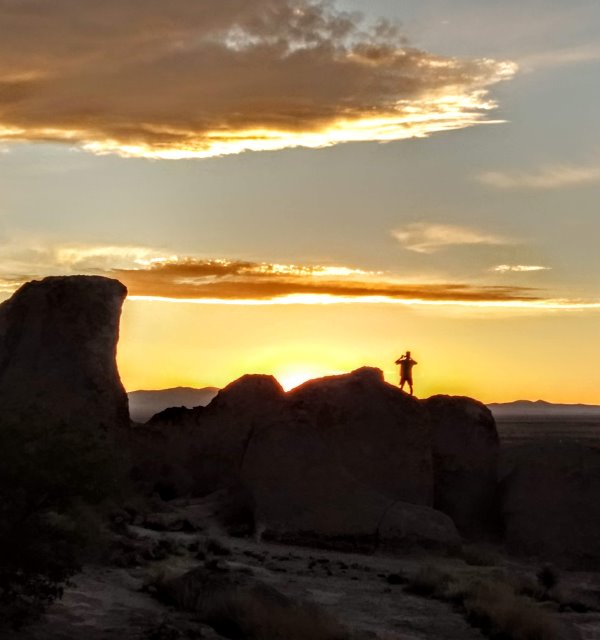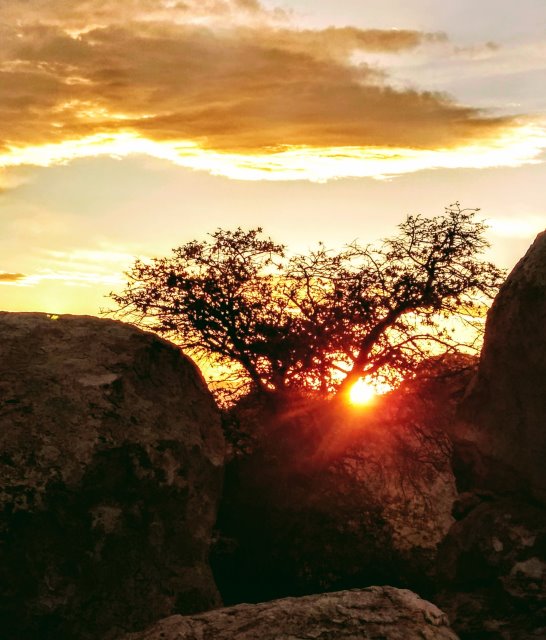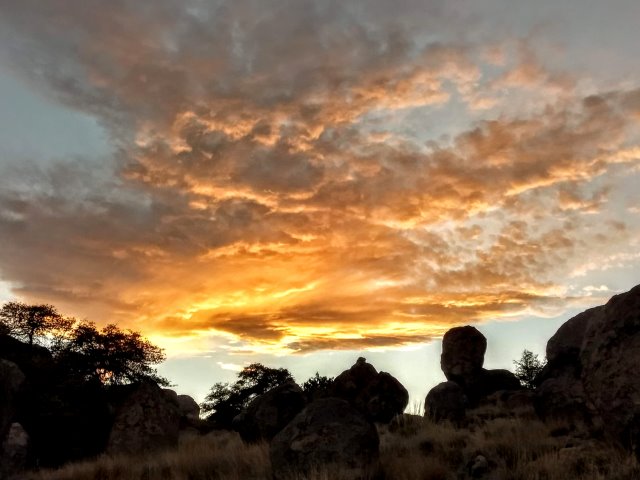 After a dinner of breakfast burritos, I complete and publish a blog while Clifford watches documentaries on some of his favorite musicians. This was a very enjoyable day.