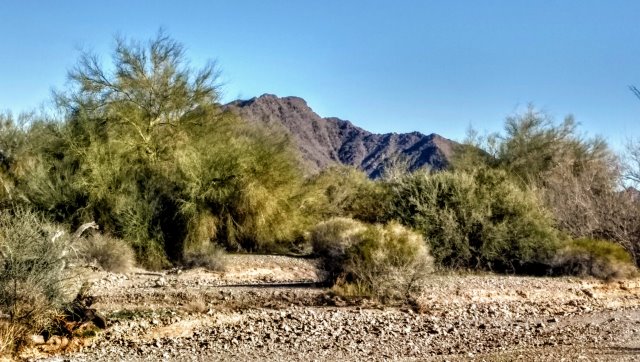 February 1 & 2: I am very much enjoying quiet morning walks in the desert here at LaPosa South, south of Quartzsite, Arizona, where Clifford and I are now camped.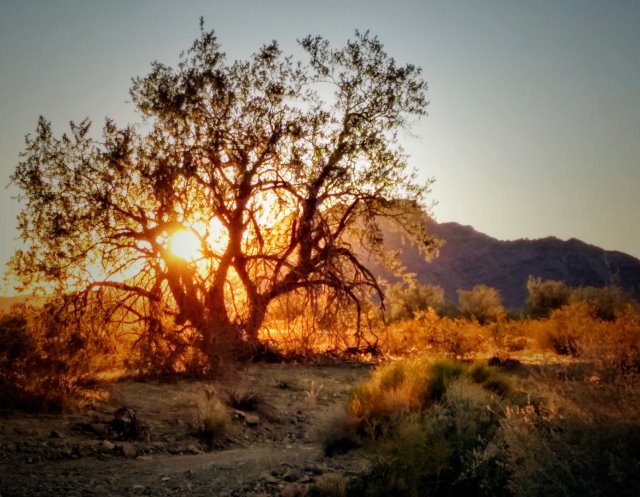 I find so much beauty in the trees, especially old and gnarly trees, the few flowers that are blooming, and the fantastic variety of rocks, especially the white quartz sprinkled liberally over the desert floor. Daily there are opportunities for photos for blogs and photos that I share on FB – the Higher Vibration Series and the photos groups that I belong to.
One day we have a potluck picnic with my brother Rollie who is camped right next to us and the friends on the other side. Rollie has been here since November, in the very same spot that we had two years ago when we came here together for the first time. He has improved the fire ring and pathways that we started then.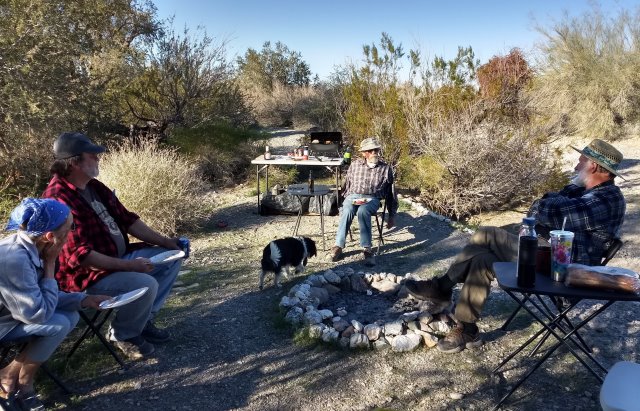 Cell service is weak, so projects that need the internet (such as posting my blogs) can be slow slow slow, but many other activities are carried on with the natural flow of the day.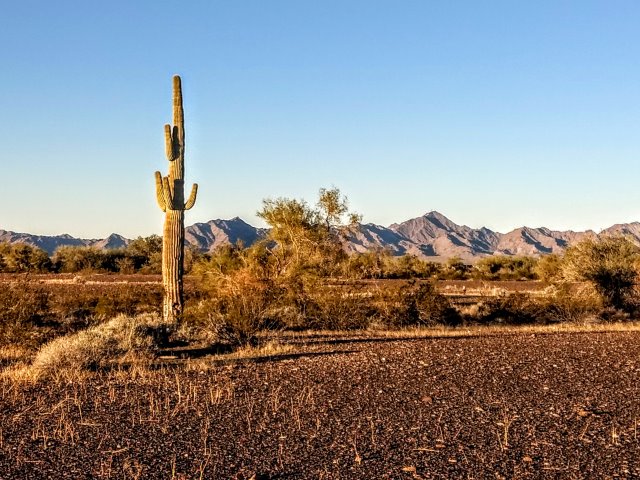 Although there are thousands of RV's out here in the BLM land, we are not crowded where we are, along a wash, three miles into the desert off highway 95. It is a peaceful place, good for the soul.