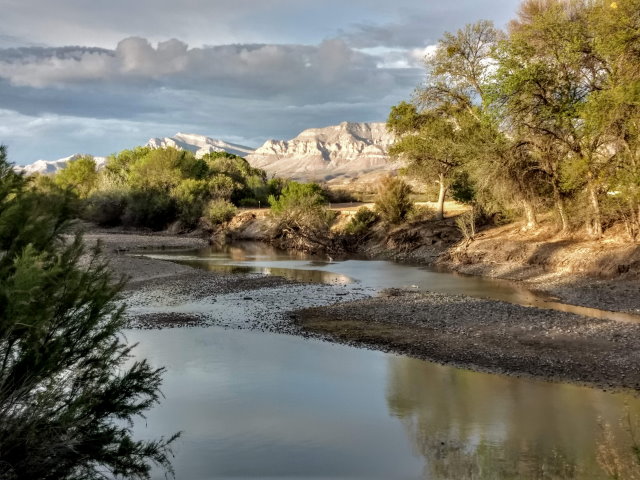 Wednesday April 17: I go for my usual morning walk at Percha Dam New Mexico State Park where Clifford and I are now camped. The Rio Grande draws me, as the water, the reflections, and the great trees all feel good to my soul.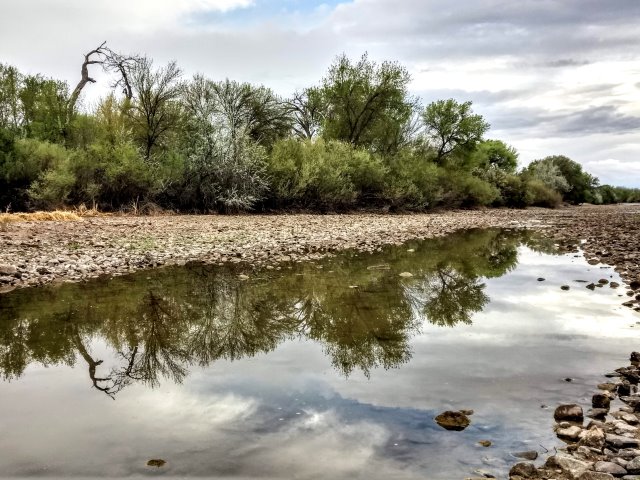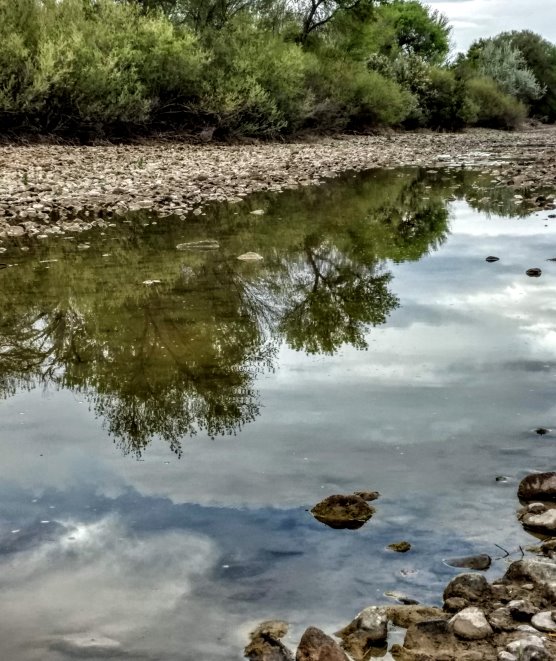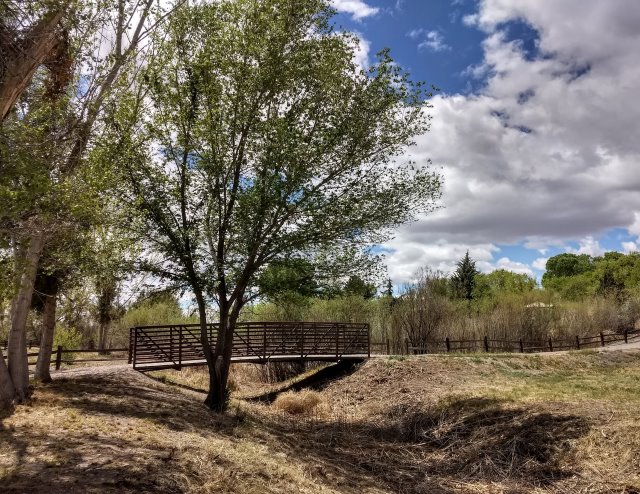 Back at camp, Clifford and I take care of CI business, most especially the CI newsletter, which has been rather time-consuming. My daughter Becka calls, and it is good to talk to her. I even have time for playing the viola.
The afternoon light is quite nice, so Clifford and I decide to hike the trail along the Rio Grande, even though it has remained quite breezy today. With the nice lighting, I get photos that I like of the river and the light on the west-facing buttes reflecting off the river. It was especially nice hiking with Clifford.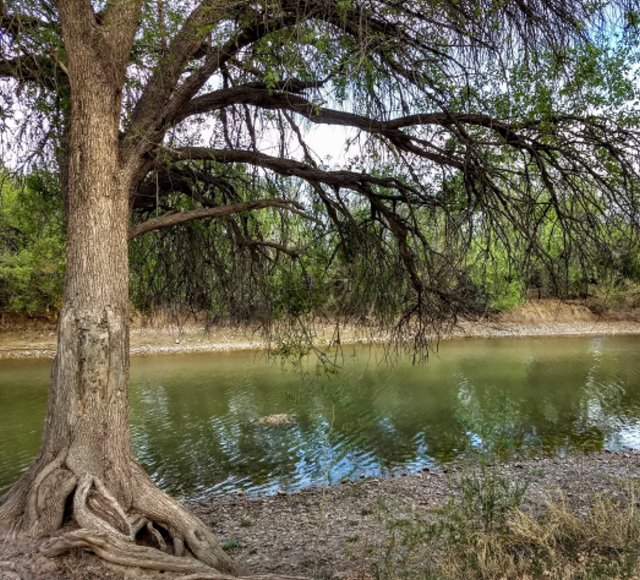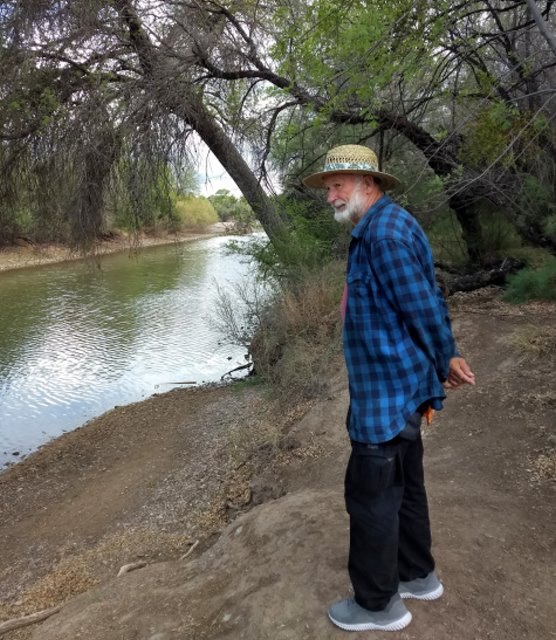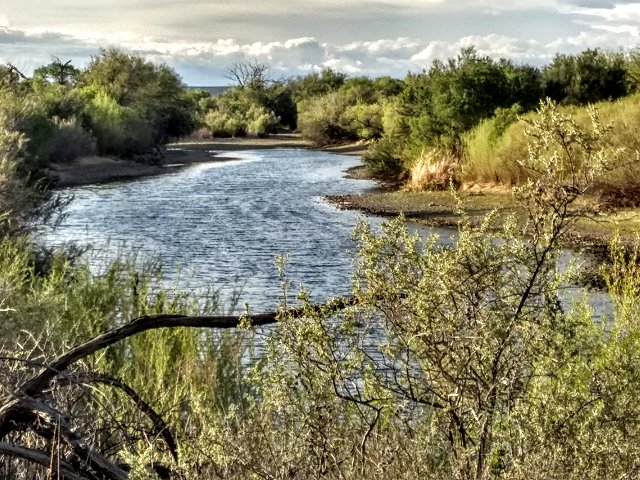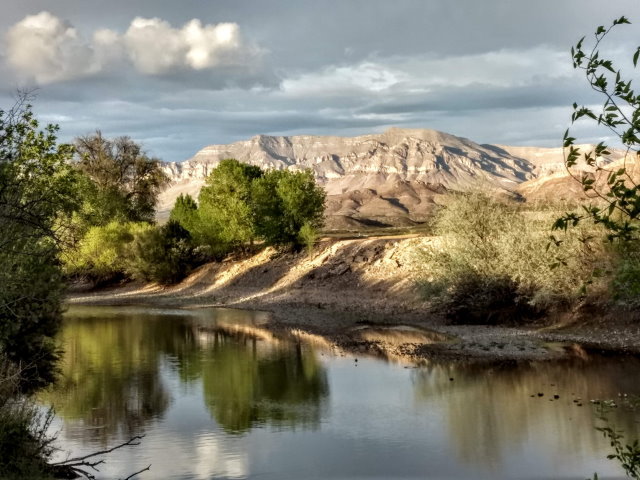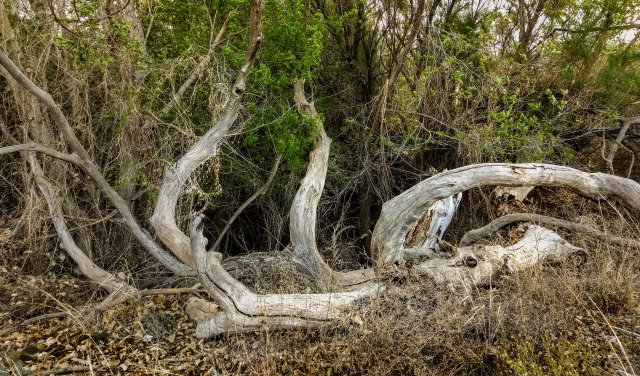 I had started chili earlier, so by time we get back, dinner is ready and we sit out at the picnic table in spite of the breeze, glad for the stone-walled shelter that protects us a bit.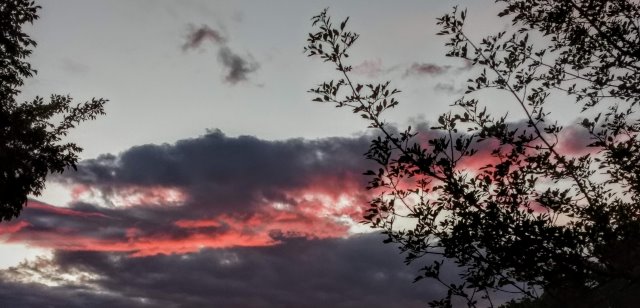 In the evening, I start going through the photos that I took today, culling some and sending a few texts with photos to family and friends, a good way to end the day.