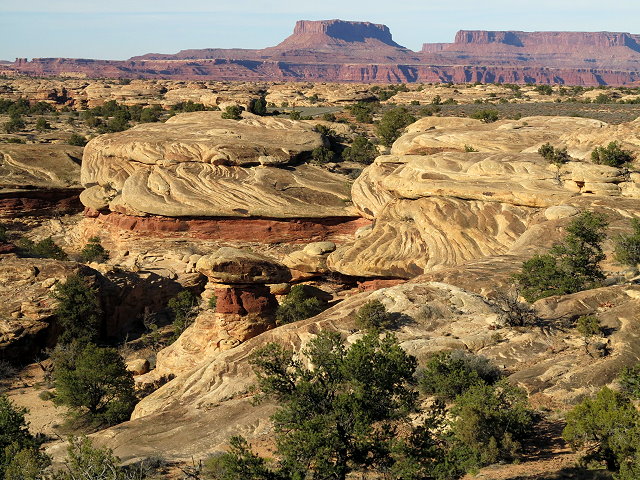 Thanksgiving November 23, 2017
No wind for a change and forecast for 64 degrees in nearby Canyonlands National Park, so we are going there today for a Thanksgiving outing and picnic. I send Happy Thanksgiving Day text to my kids, pack food for the outing, and then we are on our way.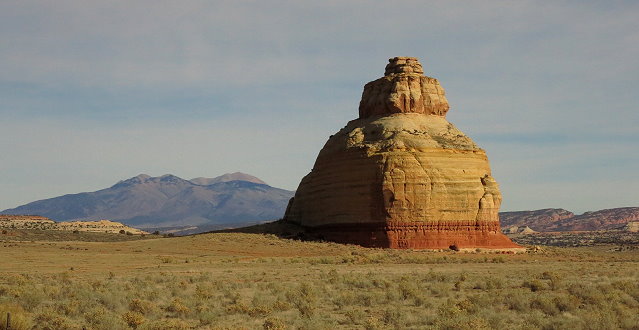 We are going to Canyonlands via the secondary highway rather than over Abajo Mountain, as Clifford wants to check out a firing range that is not far off Hwy 191. We find the right place and are the only people here. It is nice spot and we could even come here for a picnic sometime.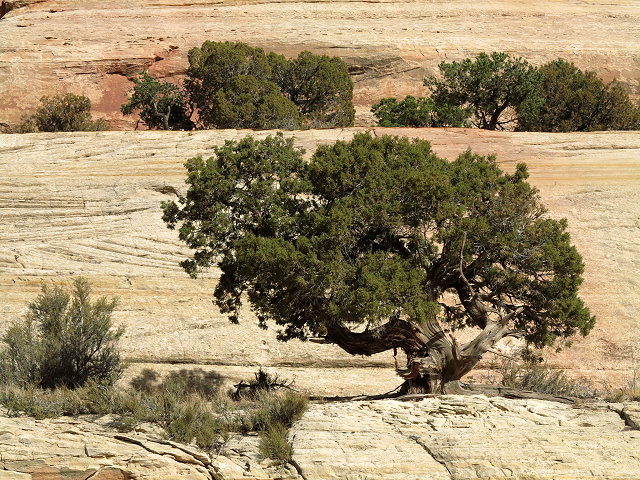 Then on we go, checking out a couple of the BLM campgrounds on the way. We are surprised to find them overflowing. Not a single spot available for us to have our picnic. This is unexpected, as there was almost no one in these campgrounds when we camped here in September on our scouting trip.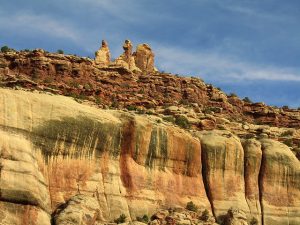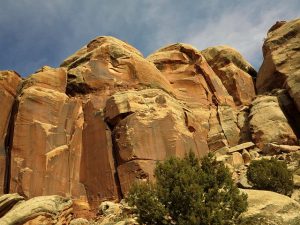 On the to the Visitor's Center, expecting to find it packed, also, but there is almost no one there and we have our pick of the picnic tables, choosing one with the most sunshine.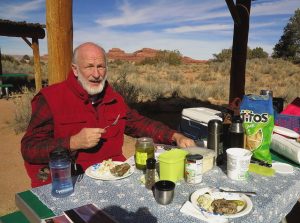 After our abundant picnic,  I go "rock climbing," finding my way up a huge boulder outcrop… or more precisely, an upcrop. I take photos from the top – too bad the sky is so trashed with jet trails.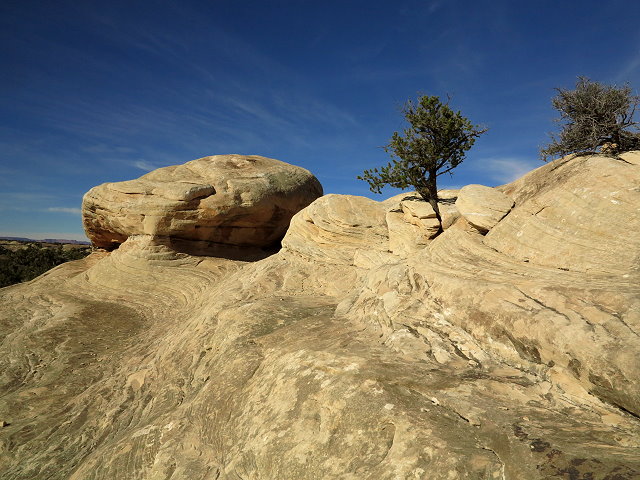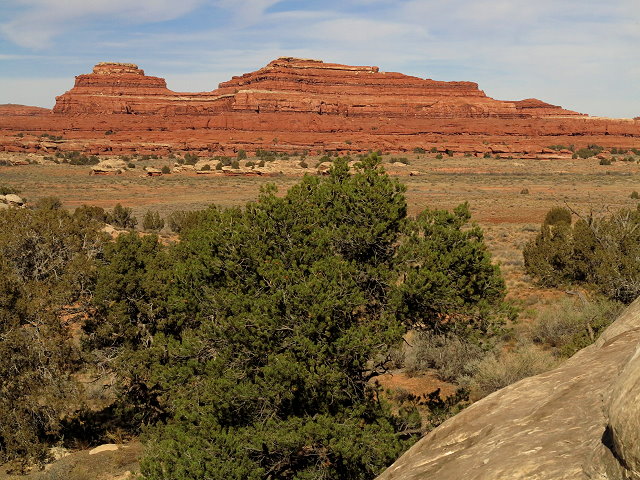 Then we go on the scenic drive, stopping briefly at the Wooden Shoe Arch View Point.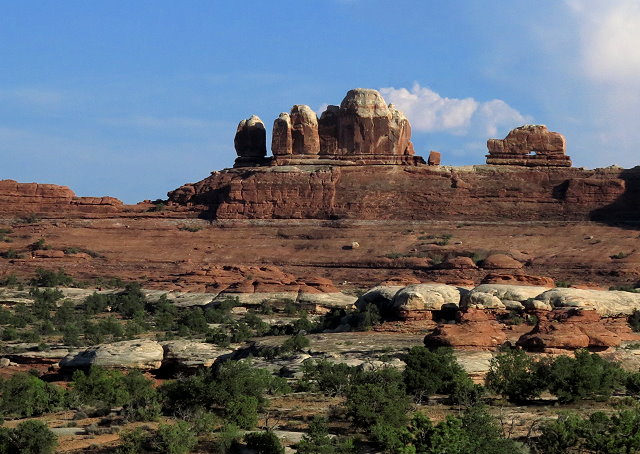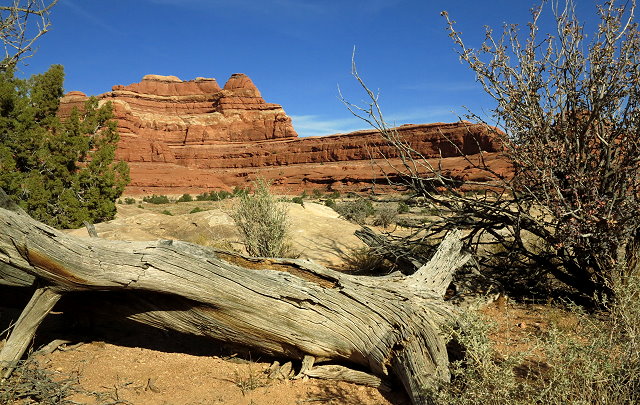 At Pothole Point, we go on the hike – really just a half-mile walk across the slick rock with great views of the badland rock formations.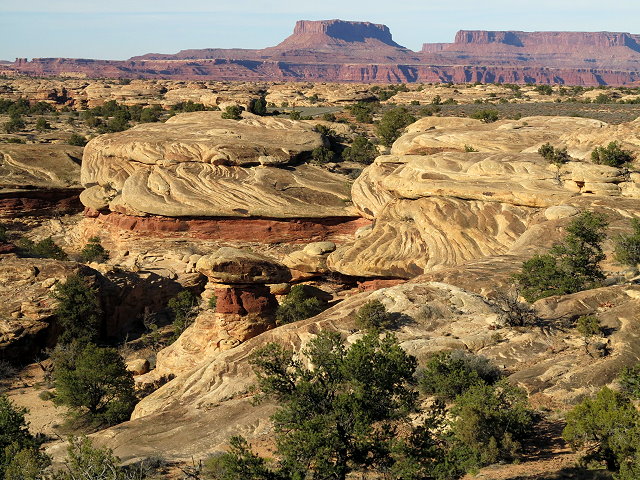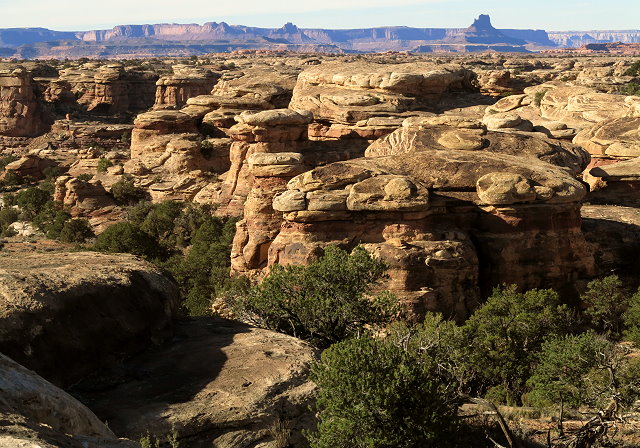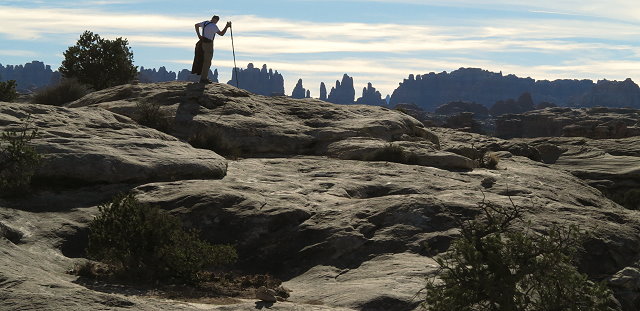 When we reach the end of the scenic drive, we park, and ravens are eagerly waiting to invade the car through the open windows!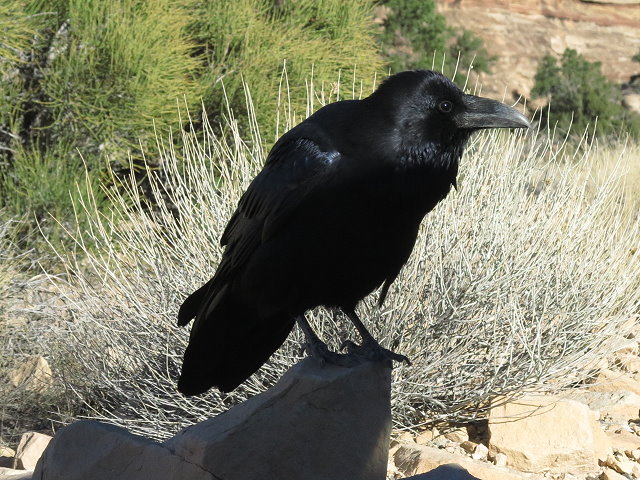 We hike part of the trail here and I take a few more photos of the formations before we head back to Monticello.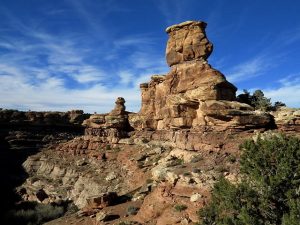 It is getting too late to drive over the mountain, so we don't make a loop trip as planned, as driving over the mountain in the dark wouldn't be that much fun.
It was a very fun outing and we look forward to going again in the spring.