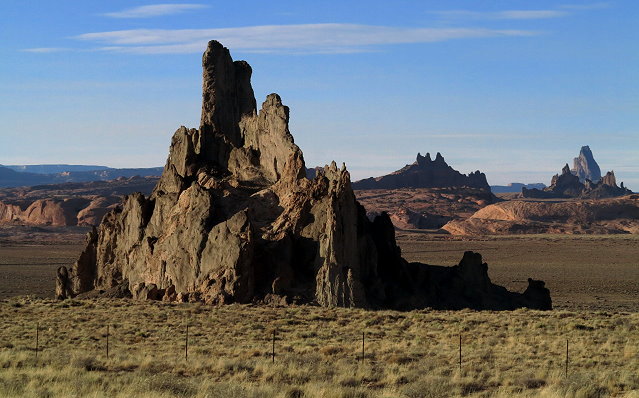 Wednesday – December 13, 2017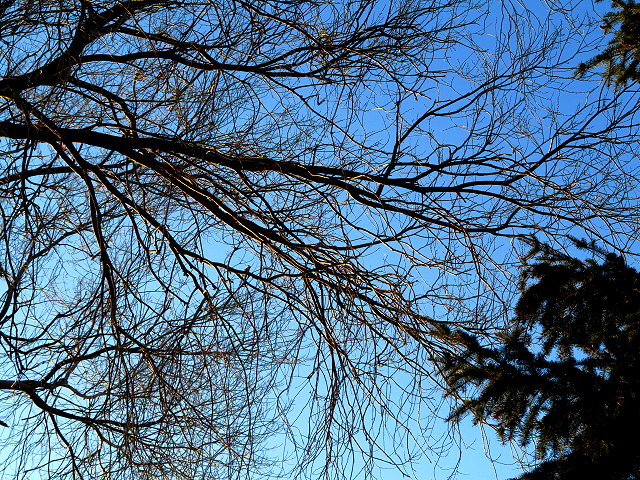 We were not sure that today would actually be our leaving day, but in checking the weather, we see a high wind warning for tomorrow. That means we either leave today, or we will have to wait until Friday. So, we begin the final preparations of getting the house for us to be gone and finishing packing. Almost everything is checked off the master list, which has been on the fridge for weeks.
It is almost 4:00 by time we are ready to leave, rather a late start, but we are on our way.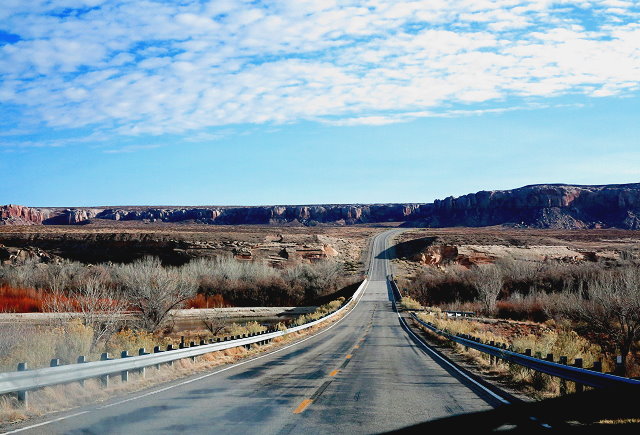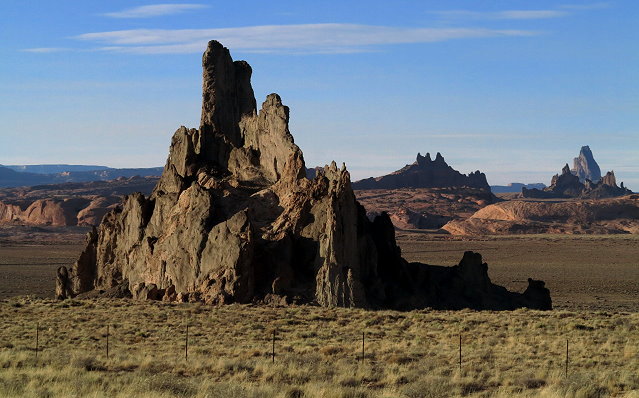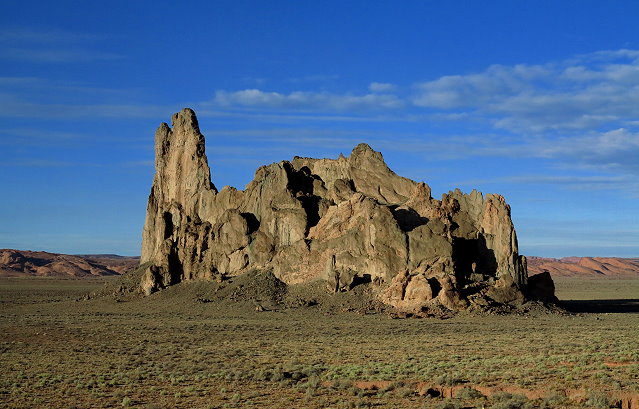 We are aiming for a place called Elephant Feet near Tuba City, Arizona, which appears to be a roadside stop where we can spend the night. As we approach Tuba City, we see a formation that looks like it could be the right place, but there is no sign, no other campers, and nothing to indicate that it is the right place. We go on, thinking that there may be something beyond, but there is not.
So we continue driving, keeping a watchful eye for a truck stop at Tuba City, and finding none we  keep going, reaching highway 89, where we turn south. It is dark by time we reach Cameron where there is a truck stop with a convenience store. We park in the back parking lot along with a few semi's and a couple other RV travelers. We are grateful for finding a safe place to spend the night and the use of the convenience store. Although not very scenic, we do have a peaceful night.
Thursday December 14, 2017
We take our time getting ready to go this morning. I browse the gift shop which features Native American crafts, beautiful fabrics and pottery. When we arrive at Flagstaff, we pick up supplies before heading south on state highway 89 toward Prescott. Arriving there, it is too early in the day to look for the campground we saw indicated on the map. We have time to make it closer to our destination – the LaPaz Valley just south of Quartzsite.
Leaving Prescott, we wind our way over a mountain range, the Juniper Mountains, which looks relatively small on the map. Maps are great, but sometimes features are deceiving. Curve after curve after curve; slow, but very scenic.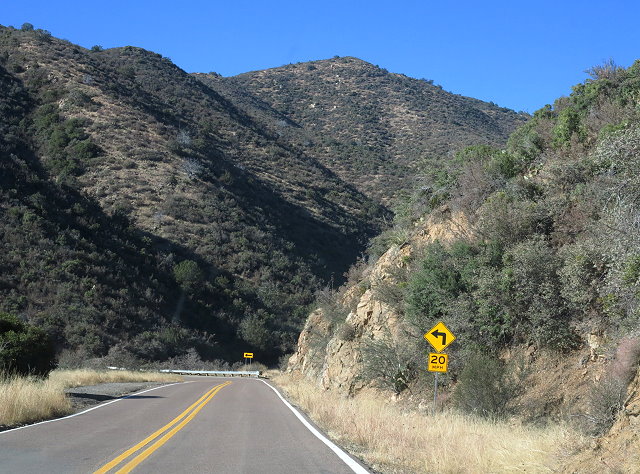 After I thought we were out of it, there was another section of narrow twisting roads near Yarnell and a state park dedicated to the 30 firefighters who lost their lives there in a forest fire just a few years ago.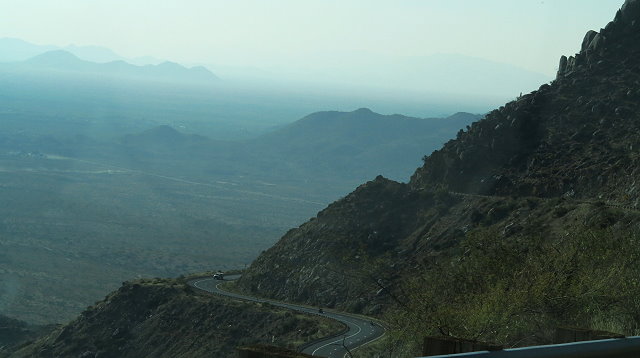 We thought we would have access to BLM land just a ways beyond – a place to spend the night. However, when we got there, the road seemed to lead to a ranch. This was not what I was seeing on the map, so we decide to keep going on to Quartzsite.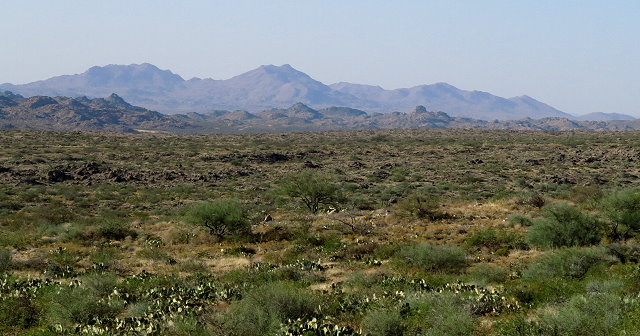 We drive into the sunset and arrive at Quartzsite while there is still twilight.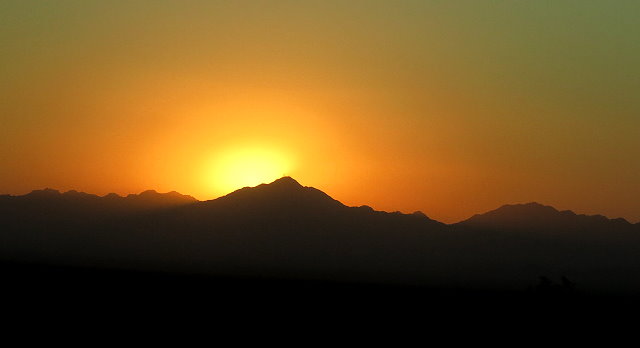 The BLM land is only a few miles further on, south on highway 95. Luckily, we are familiar with the Roadrunner camping area just off the LaPaz Valley Road and are able to find a spot alongside a small wash with a good size mesquite tree to provide a homey spot where we can be faced the right direction to handle the wind. It is dark by time we are set up; we only plan to be here a couple of days, but it is a nice spot and no one close by.
We are glad to be here. Hard to believe we only left home yesterday afternoon.