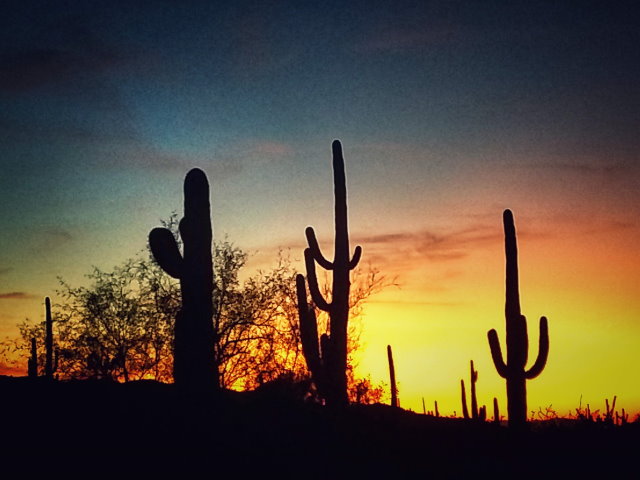 Sunday January 12: There is a little frost on the outdoor tables this morning at Cactus Forest BLM dispersed camping area where Clifford and I are camped, having arrived yesterday afternoon. This area is northwest of Tucson at the Red Rock exit and about 10 miles off I-10. It is a unique area due to the density and variety of cacti that grow here, truly a forest of cacti. Not the best place for little kids, dogs, or big rigs, but for us, one of our best finds.
I take photos at sunrise, but soon hustle back inside to warm up.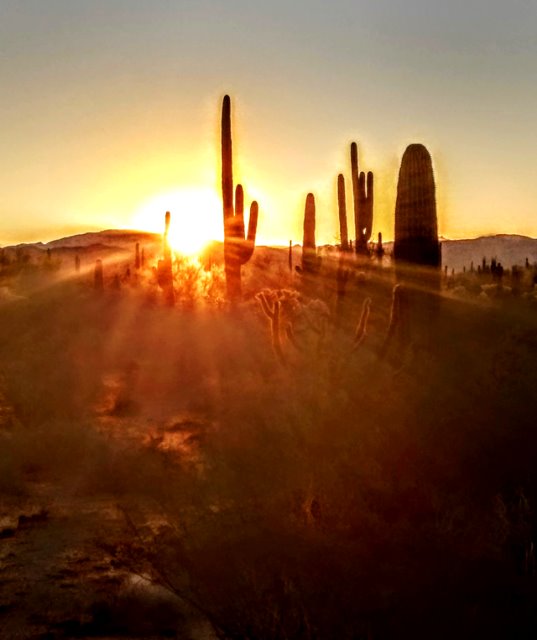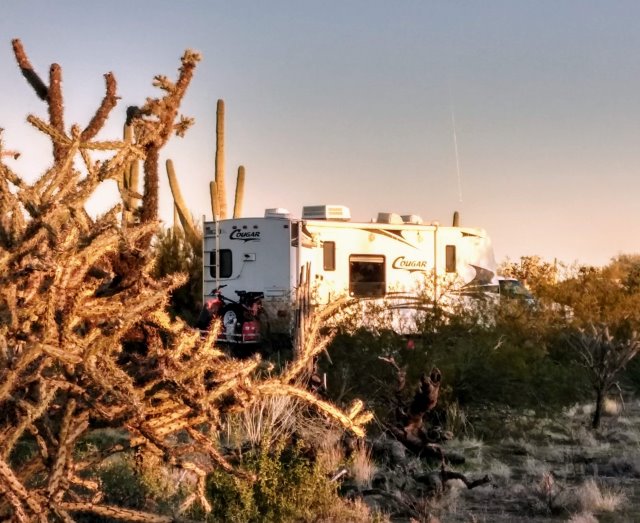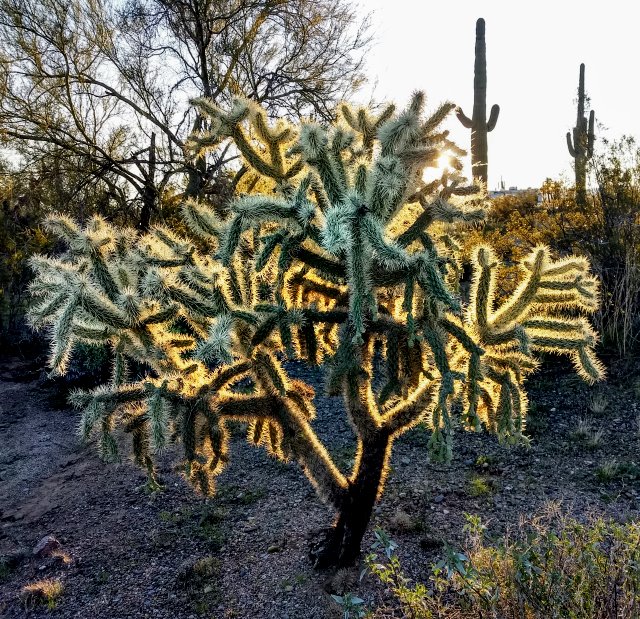 Later, when it warms up, I walk the road, surprised at the number of people camped here, as it is hard to see other campsites due to the dense growth.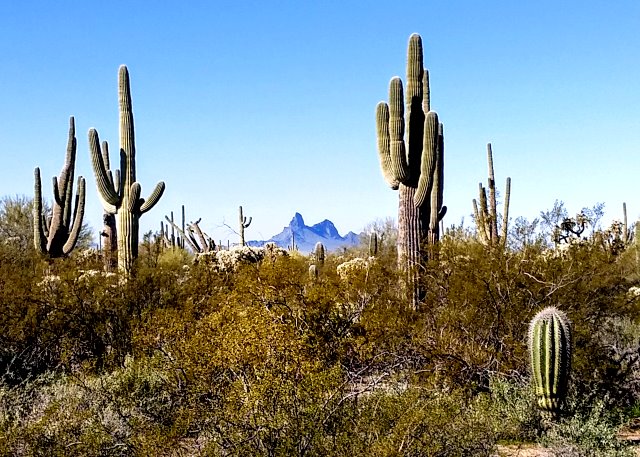 We play our instruments outside, work on various other projects (ham radio for Clifford; editing and blog-writing for me), and I finish reading Old Lady on the Trail. This has been an interesting book to read, since Clifford and I did a fair amount of backpacking when I was in my 60's, but not anything like Mary Davison.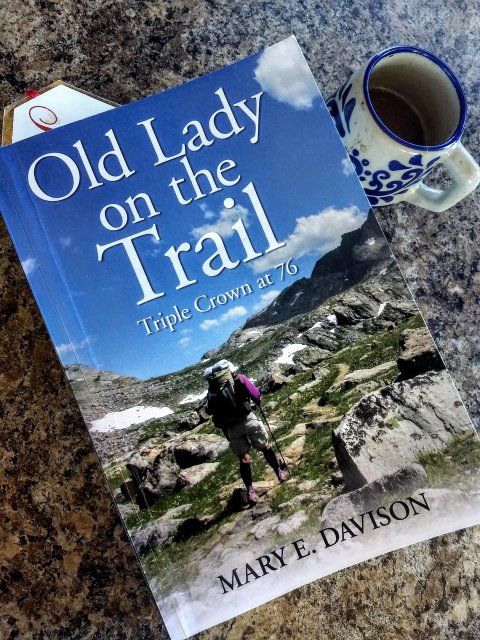 The evening sunset provides the opportunity for the classic saguaro-in-the-desert-at-sunset photos.