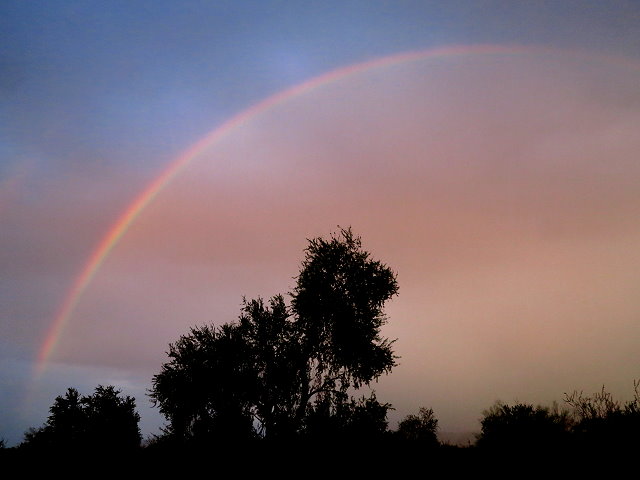 Monday January 9: Today's temps: 53/74, about the same temperatures as yesterday, but cloudy this morning with a forecast for rain. I have tea with Rollie while Clifford goes to the hardware store in Quartzsite. The clouds move off, so looks like the rain passed us by and I am able to charge my laptop. In the afternoon, the wind comes up, bringing storm clouds with it. The heavy rain is quite exciting and as the storm passes, there is an outstanding rainbow over the desert.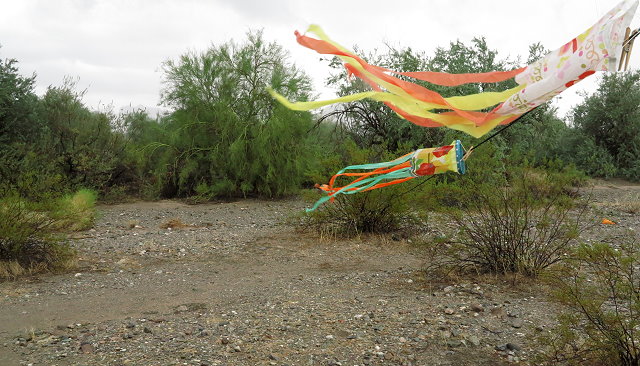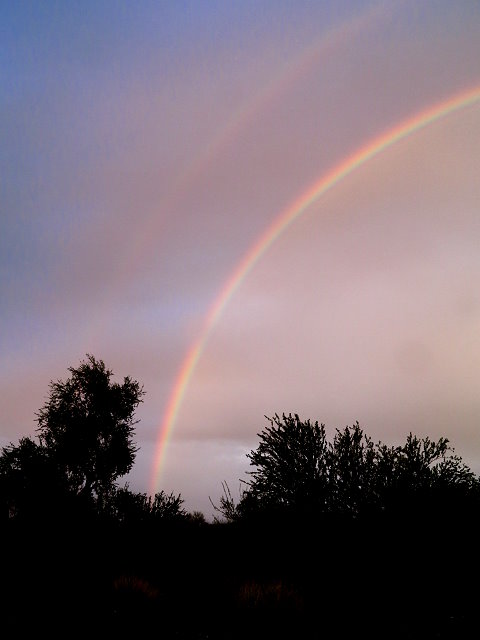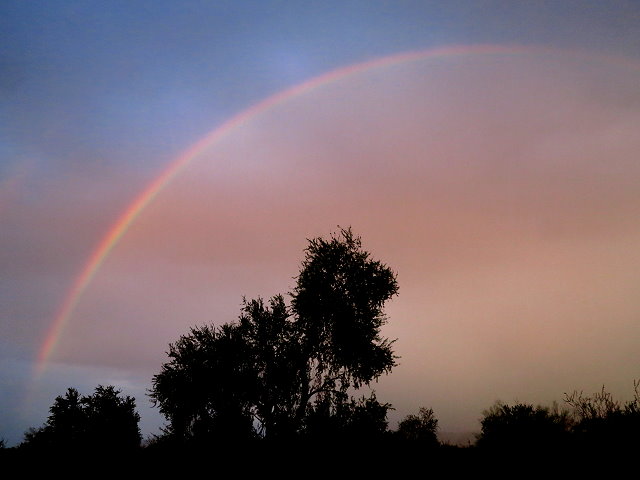 I play music with Rollie at his place and he comes over to our place for dinner. Kind of crowded, but it is too wet for music or meals outside. However, no complaints from us. Rain in the desert is a real treat, especially when topped off by a rainbow.
Tuesday January 10: Cooler today and damp. The morning desert walk is especially beautiful, as the landscape is moist and clean today after yesterday's rain.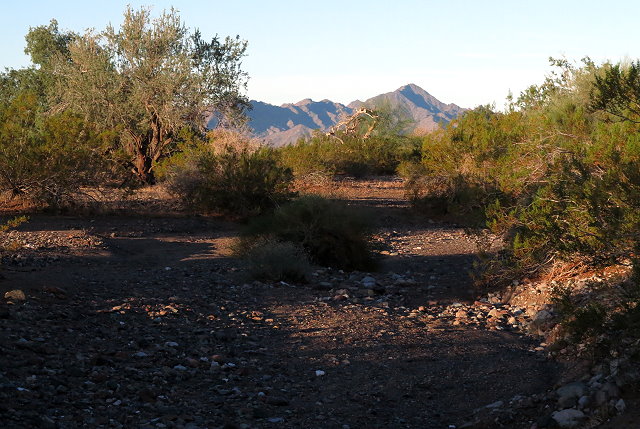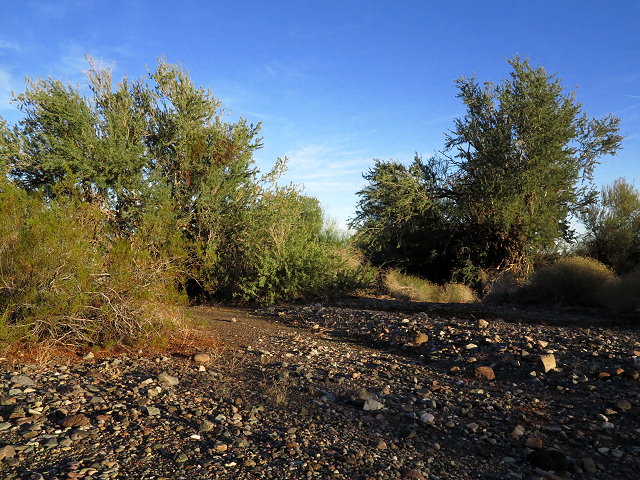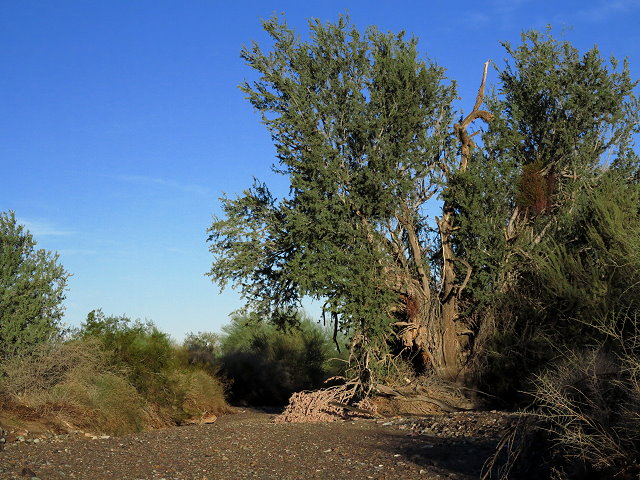 Clifford is on the phone with Straight Talk for quite awhile and hopefully has the hotspot issue worked out. I work on emails today, being able to get on the net to take care of some of it, but use my cell as much as I can.
Rollie comes over for chicken and rice dinner at our place. He went to Lake Havasu for errands today and it wasn't much fun for him, but dinner together is a nice way to end the day.
Wednesday January 11: Today's temps: 44/66 and sunny.
Walking in the dessert, I take photos at sunrise, enjoying the warmth of the sun after it clears the horizon and I linger for a longer time of stillness before the activities of the day.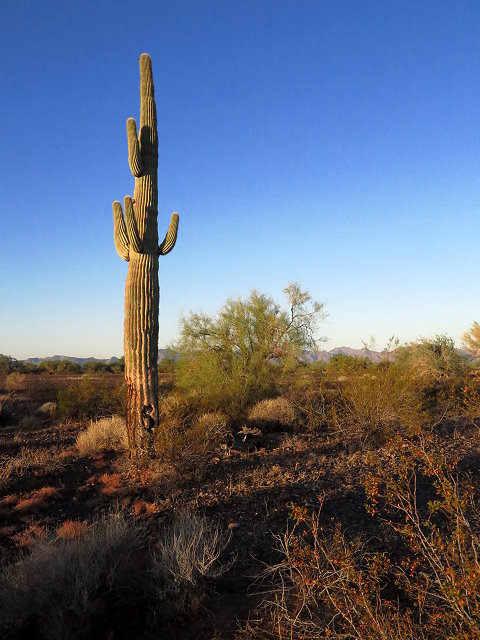 Today is more of the good sameness as previous days: walking in the desert, editing, music with Rollie, and dinner at the campfire.
Thursday January 12: Similar weather and daily activities with the addition of writing an essay to send to my daughter Merri recounting the births of my kids. She has a project in mind that needs input from all of us as to our recollection of events, seeing how different people have different perspectives on the same event. This will be quite an interesting project as it develops.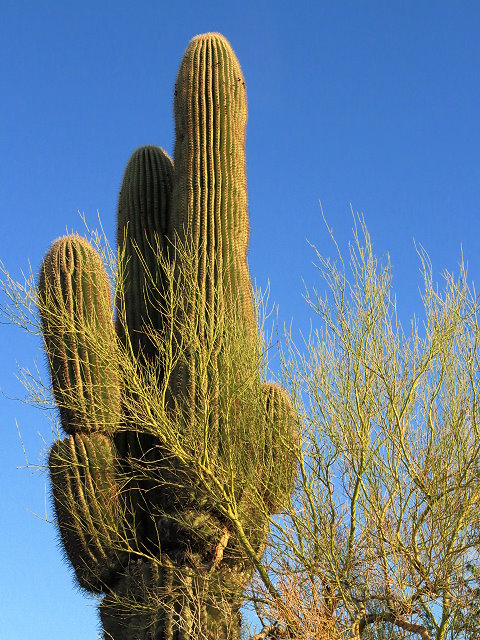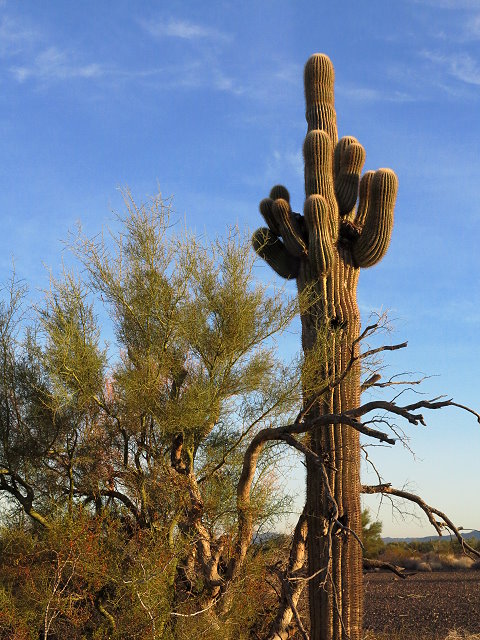 As Clifford, Rollie, and I sit around the campfire after dinner, we have an extended conversation about music and the development of instruments, and as we talk I work on the afghan I started yesterday for my granddaughter Jasmine's baby-on-the-way.