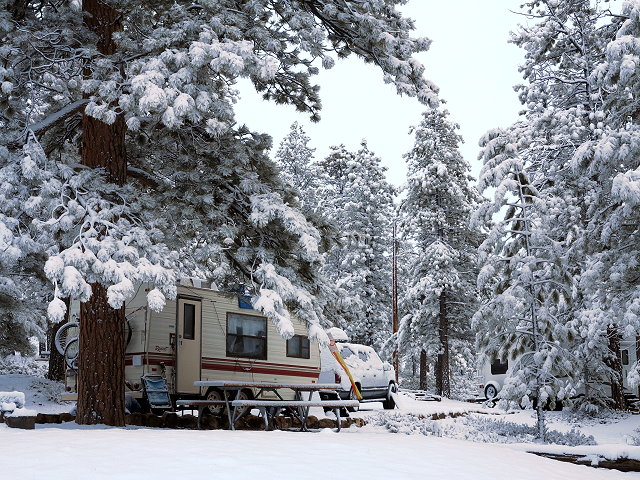 Saturday April 1st we wake up to six inches of new snow, which I think is very exciting!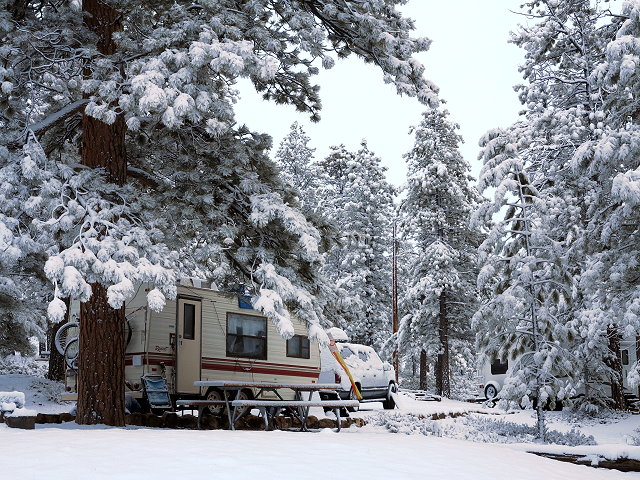 This morning I hike to the Rim Trail from our loop, thinking there is a trail all the way to the rim, but if there is, it is soon obscured by the new snow and I am doing a steep cross-country hike to get to the rim. I probably won't do that again, but at least I get to see a different part of the Rim Trail.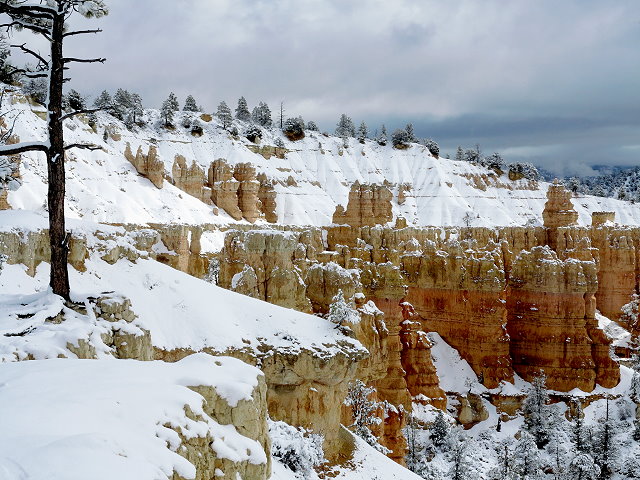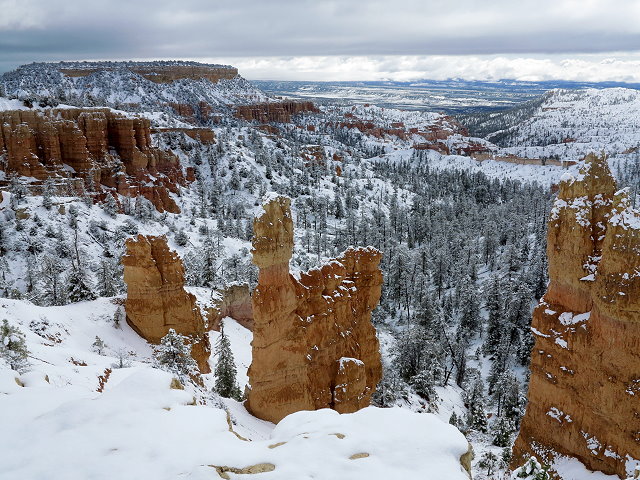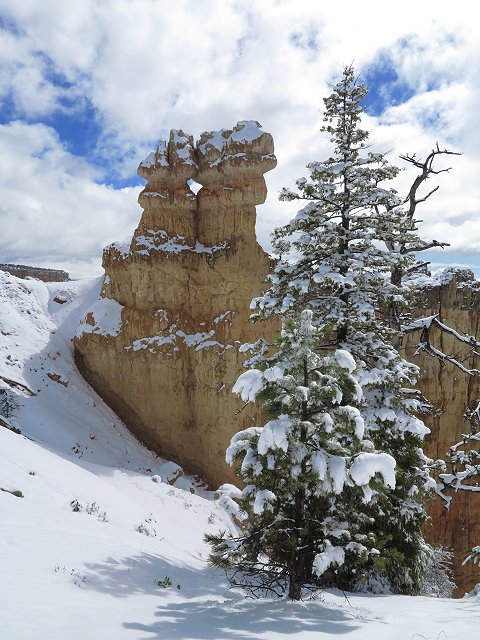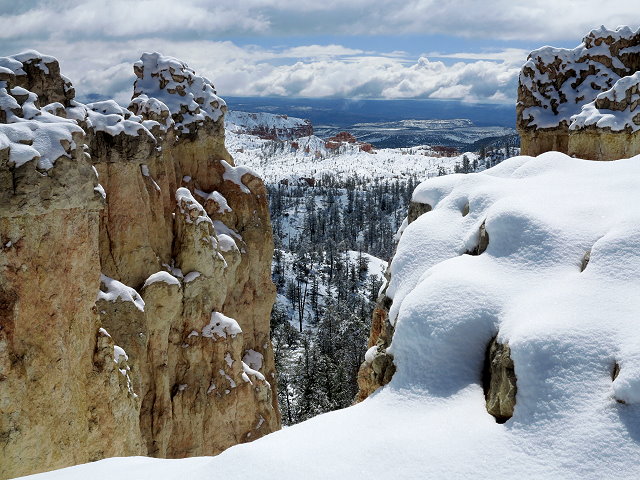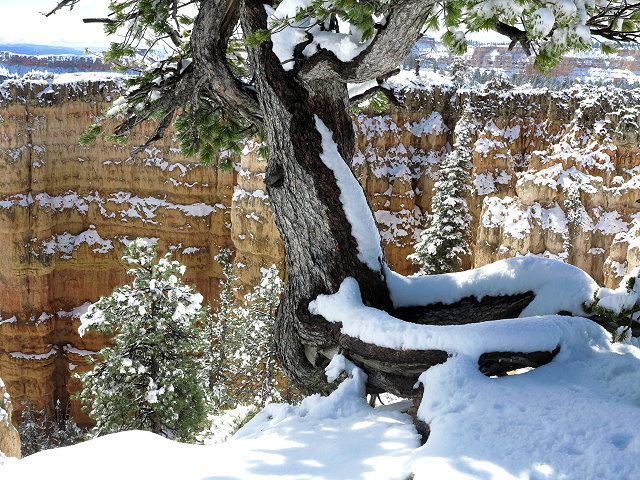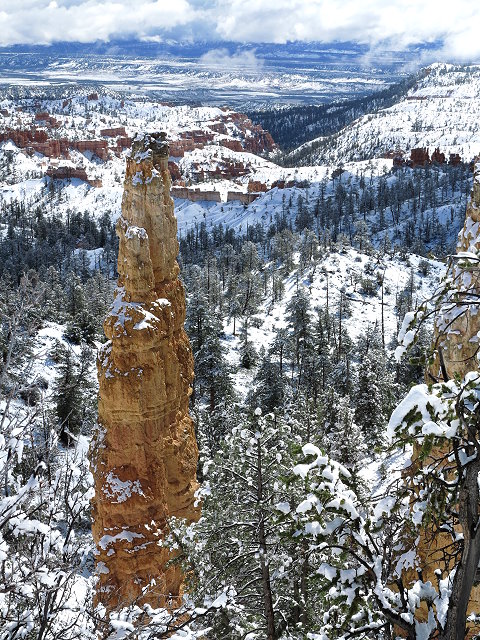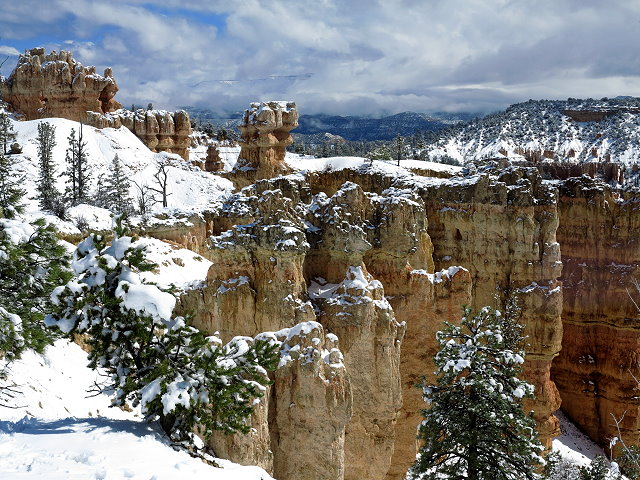 I was especially pleased to find an arch, with views to the canyon beyond.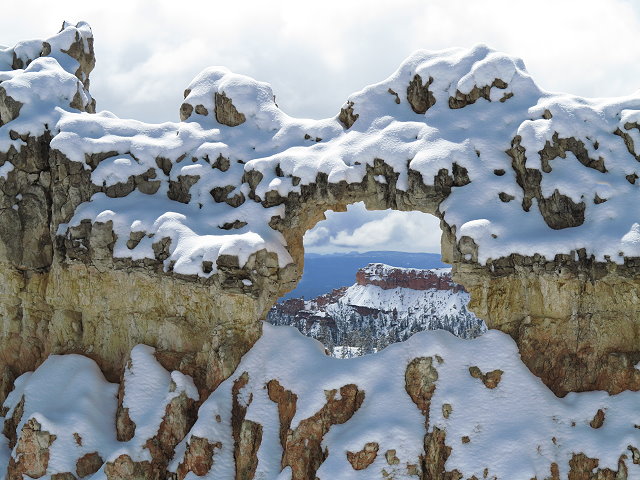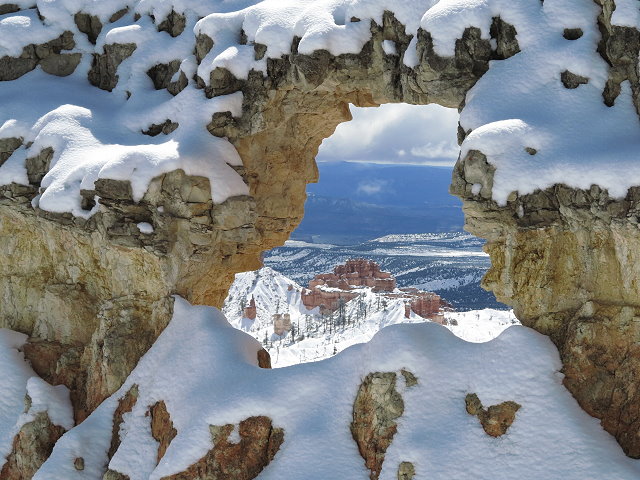 Returning to camp, I hike toward the section of the Rim Trail that I am familiar with, as I know it will be a safer way to way back to camp.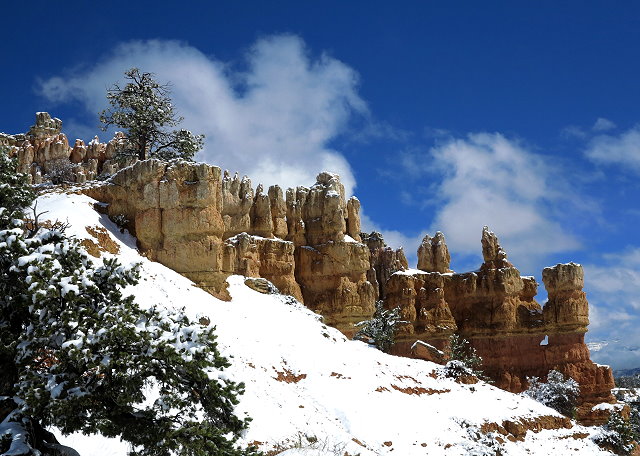 After I get back, we both walk over to the Visitors' Center to look at maps, considering whether or not we will try to go backpacking overnight, but it does not seem likely, given the snow and chilly temps.
Although the Suburban wouldn't start this morning, it does start in the afternoon, so we go to Bryce Canyon City for propane and then drive the scenic road, finding that it is closed at the halfway point. We won't get to see the furthest view points, but do stop for photos on the way back to camp.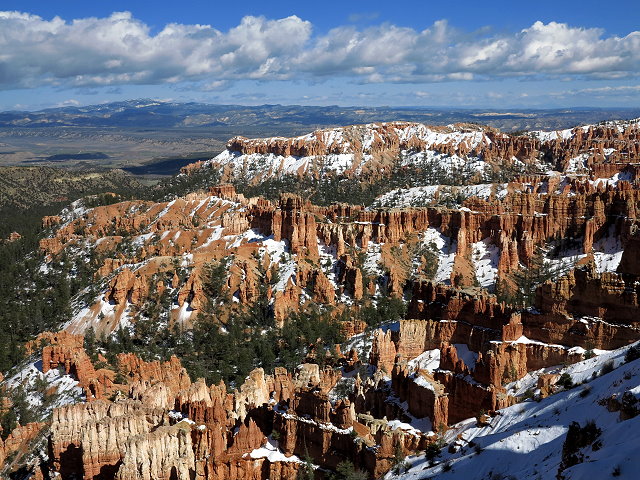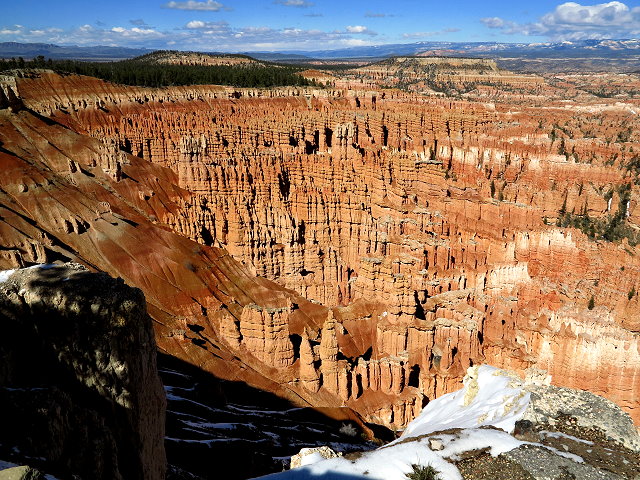 Once there, since the sun is shining, we sit out for a bit. Too chilly for cello, however, and soon to chilly for us.