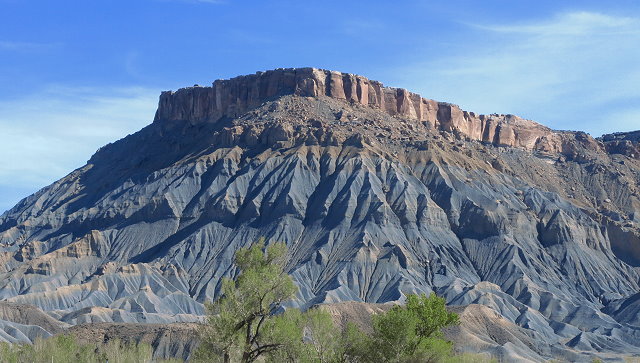 Wednesday, April 5th – Only 19 degrees this morning… brrr! We start packing as soon as Clifford gets up and are ready to leave by 10:15, but the electric brakes are not working. The Suburban starts, however, and we are glad for that.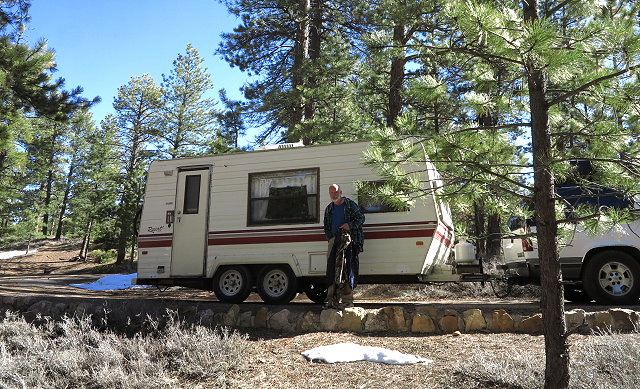 We stop at the Sinclair station in Bryce Canyon City for gas, and while we are there, I ask the mechanic if he has time to take a quick look at the electric brakes. He does have time; it needs a new plug and he has one in stock, hooray, and we are soon on our way with everything working.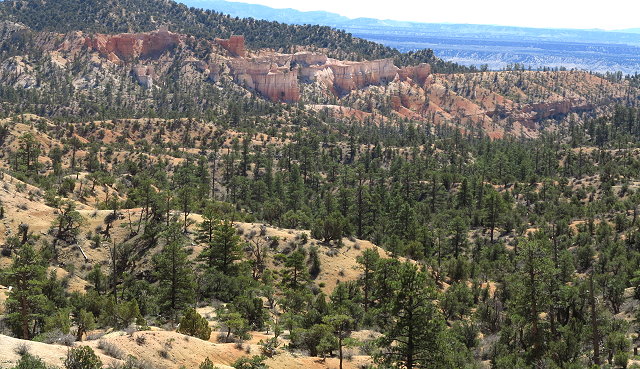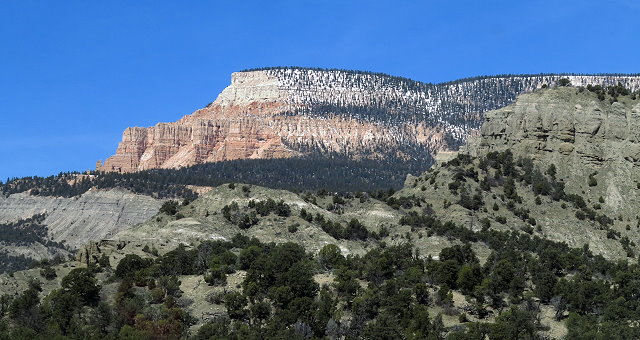 The drive is very scenic and I am so glad the electric brakes are working, as there are many steep ups and even steeper downs… almost makes Lookout Pass on the Montana/Idaho border feel like a stroll in the park.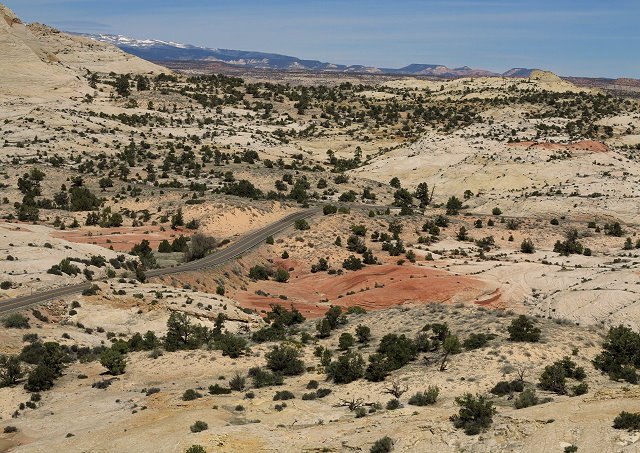 We stop at the small town of Escalante to check out the post office, as we plan to camp a couple weeks at the Calf Creek BLM Recreation Area about 10 miles down the road. There is a Wells Fargo here and I get fresh spinach at the little organic food store next door. Nice little town.
As we approach our intended destination, I am excited about the gorgeous red rock cliffs that surround us, thinking this will be a great place to camp, but when we get there, the campground is full. We are disappointed, but continue on, with Capitol Reef National Park being our next destination. We head on up and over Boulder Mountain…. lots of snow, but fortunately the highway is clear.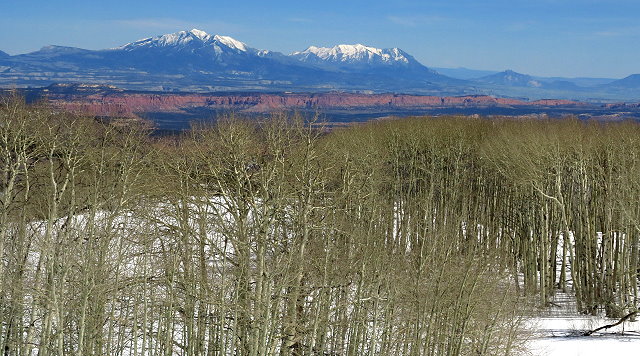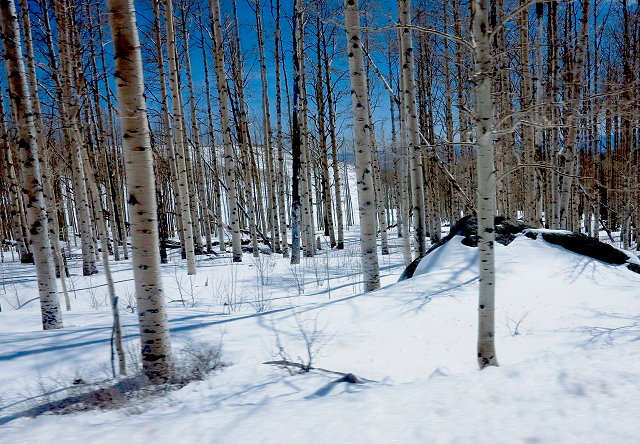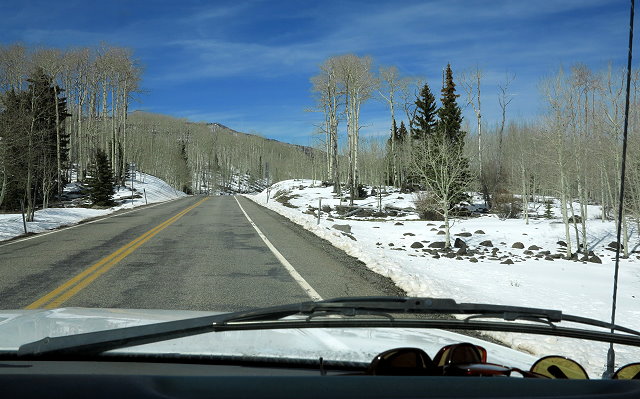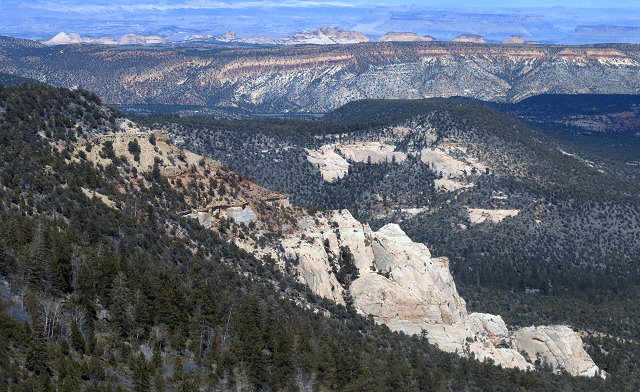 It is quite steep in spots, but very scenic, as we are paralleling the formations of Capitol Reef, with the snow-capped Henry Mountains on the far side of the park.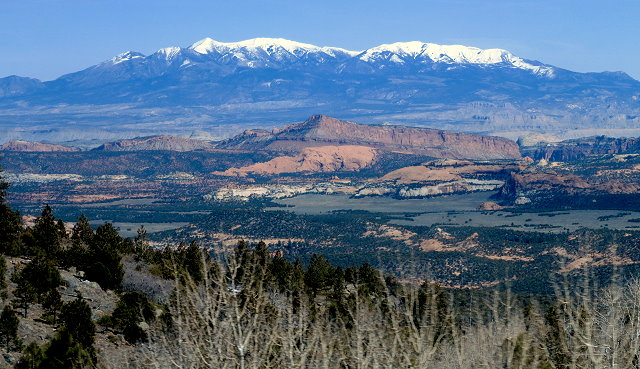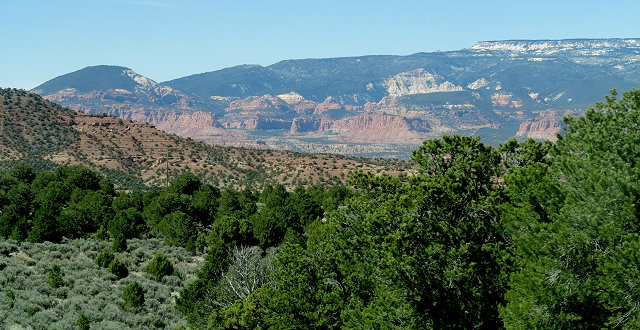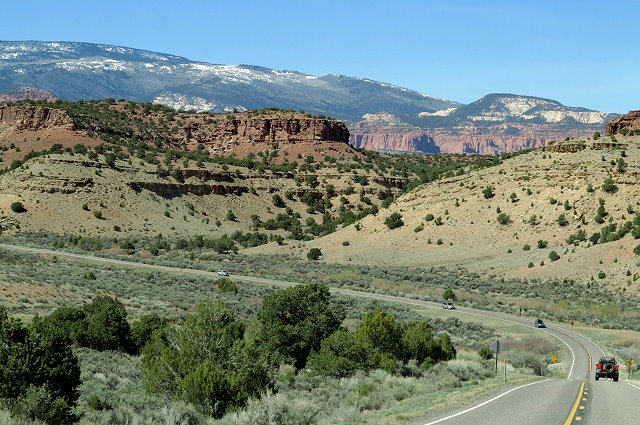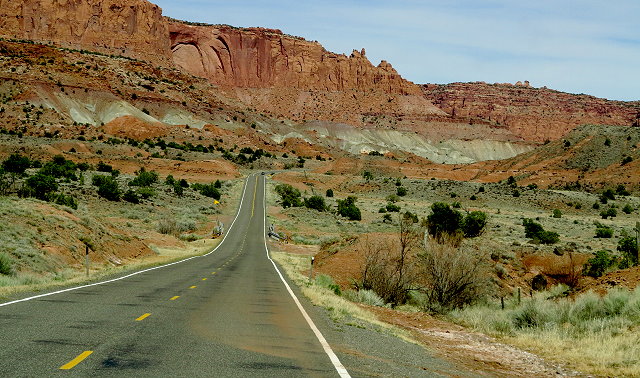 When we finally arrive at Capitol Reef NP, I am super-disappointed that the one little campground here is full.
On to Hanksville for gas, an odd place with the station being built right into the cliff.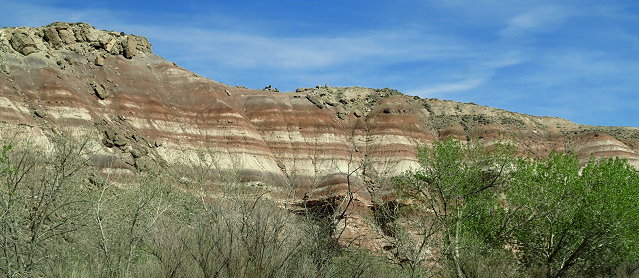 It is getting late in the afternoon and the next destination is Goblin State Park. The landscape is less colorful here, having left the red rock formations behind, but there are still impressive formations.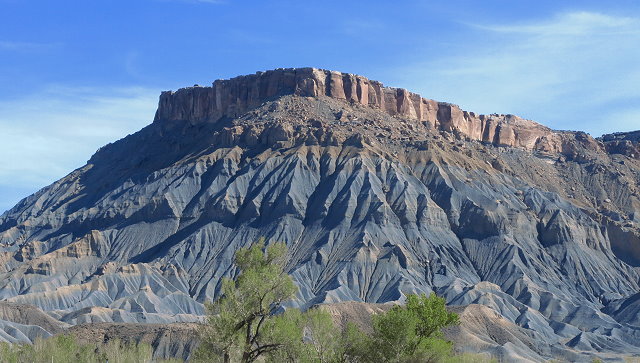 We have heard that Goblin SP is unique. However, it is also pricey, seeing as how we are getting in too late to take advantage of the hikes. After we leave the highway, we see a BLM dispersed camping area and decide this makes more sense for us tonight.
As we begin to situate ourselves on a bluff, a young man comes up from where he is parked nearby.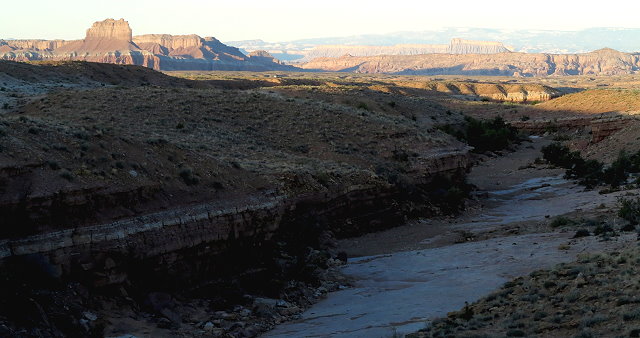 He is quite friendly and hangs out chatting. After a bit, I get a campfire going while we continue to chat and eventually I invite him to have dinner with us – nachos at the campfire.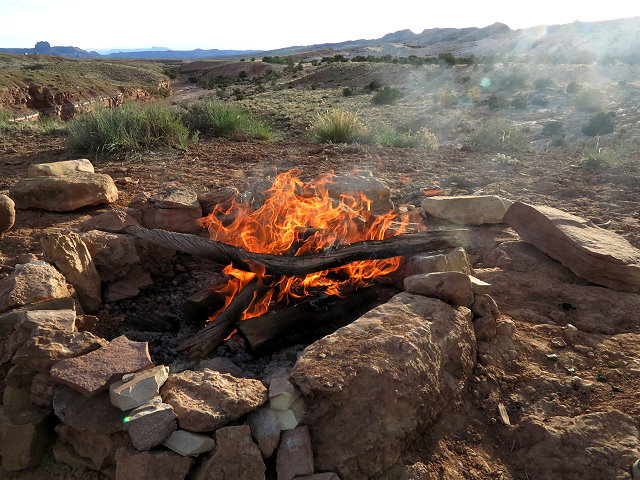 He usually travels by sailboat and is new at land-based camping. He enjoys meeting people and is eager to learn, so we stay up quite late talking until he finally wends his way back down the hill to his own spot. After so many miles on the road, Clifford and I are ready to call it a day. I put out the campfire and we head to bed.