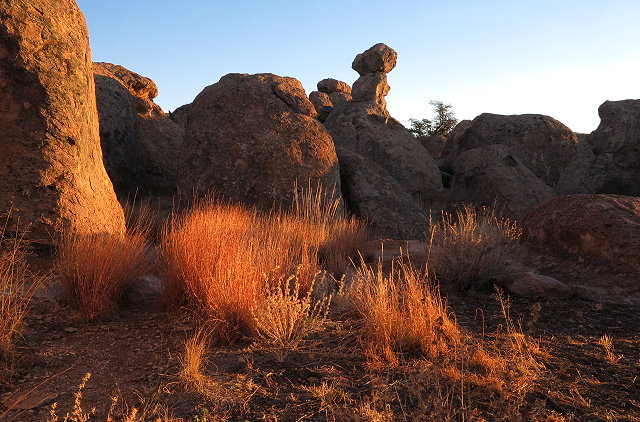 Friday January 6th, 2017 – There is a sprinkle of rain in the early morning, very welcome in the desert, here at City of Rocks State Park in southwestern New Mexico.  Even though it is very windy, I go for a walk in the rocks, but I should have left sooner as there is not much time between dawn and sunrise.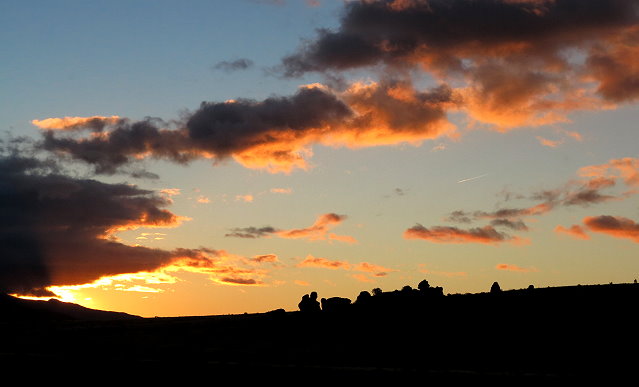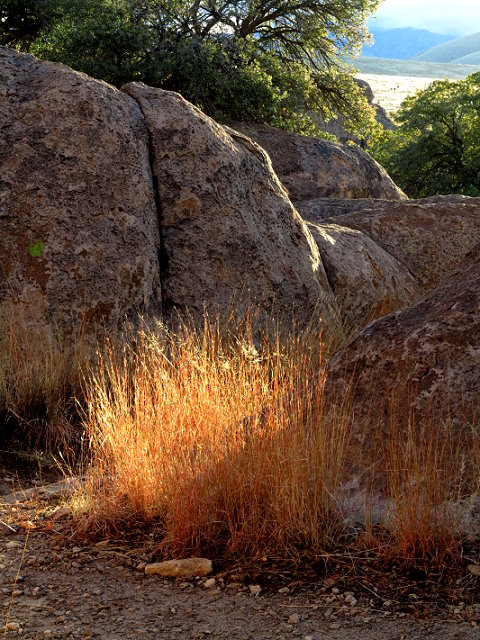 Today my main project is getting bills, cards, and donor gifts ready to mail. The wind dies down in the mid-afternoon, enough so that I am able to play cello on the sunny side, which I haven't been able to do so much here at the City. Talk to my daughter Becka as I walk in the rocks at sunset, and finish reading "Last Juror" after dinner.
Saturday January 7th – It is sunny, but only 25 degrees as I go for a morning walk in the rocks, taking photos and even doing a little video. It was suggested that I do that and post it on YouTube to show the interesting places we see. I think the shadows are too deep this early in the morning, so will try another video later in the day. I have a fun time capturing starbursts before the sun is too high in the sky.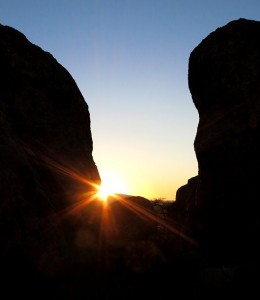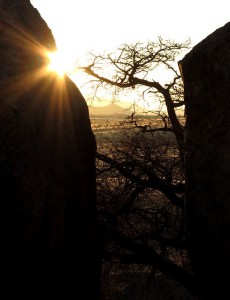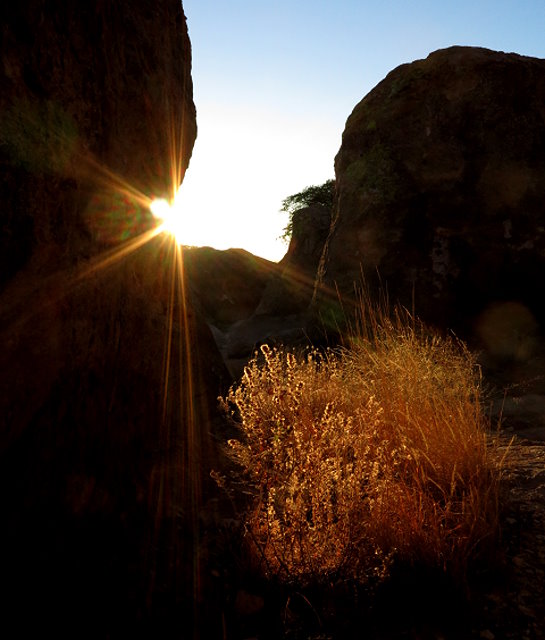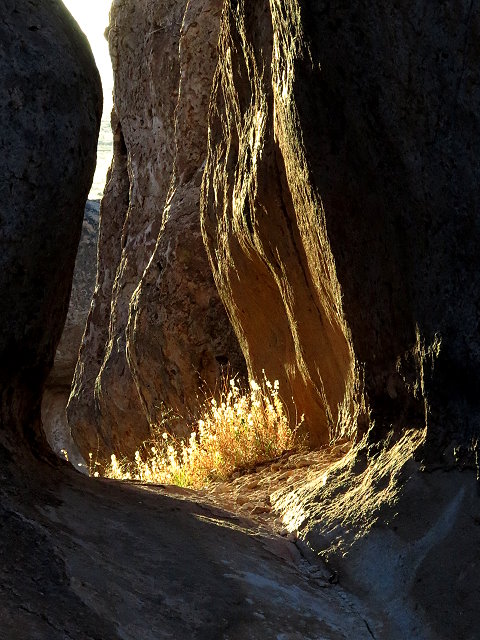 After breakfast we go to the Faywood post office to mail stuff and do a last check on mail we may have received. In the afternoon I do some editing for Ang (Novels of Shannon – a really great series for epic fantasy fans) as well as preparing and posting blogs on my website, blogsite, FB, and Twitter. I love seeing these interesting places, which are the basis of the blogs and photos, but what gives them meaning is being able to share with family, friends, and strangers who might not ever be able to travel to these scenic locations. In the evening, I go on another walk in the rocks near sundown; a video at this time of day turns out better.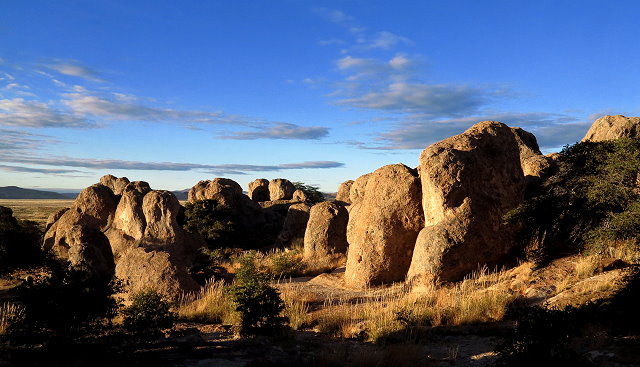 Sunday January 8th – As usual, I go for a walk in the rocks on this sunny and milder morning.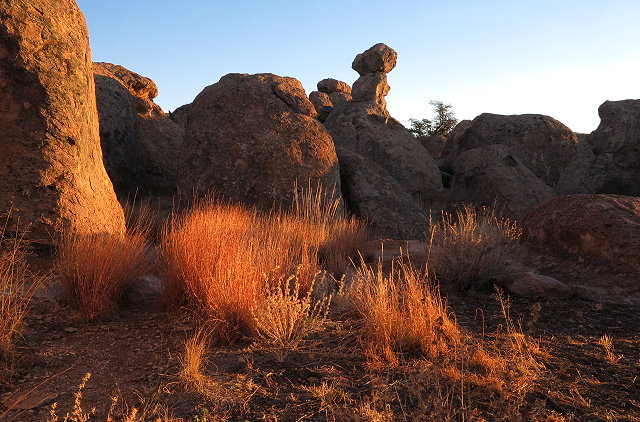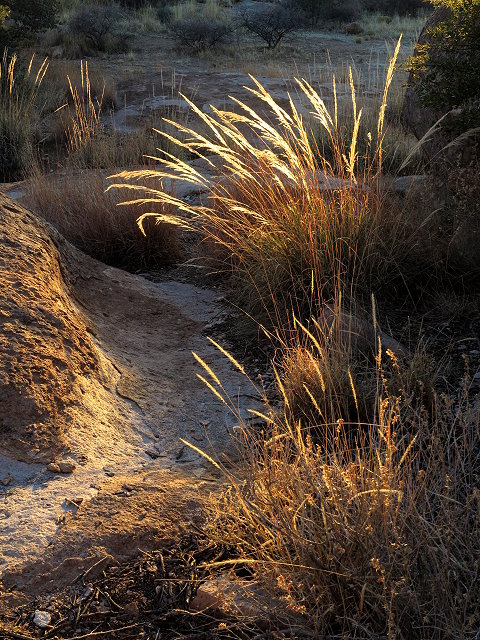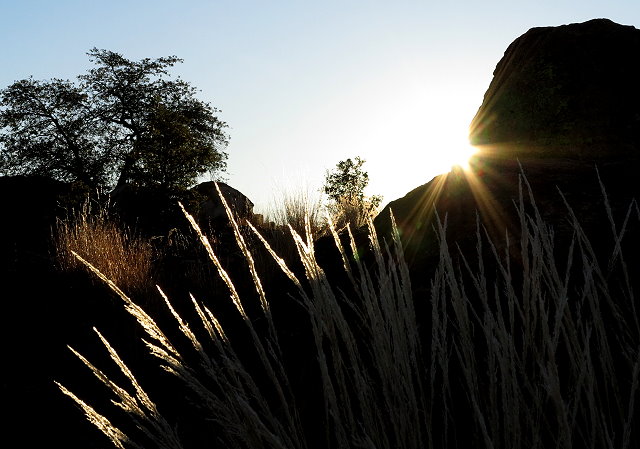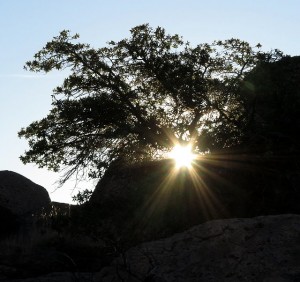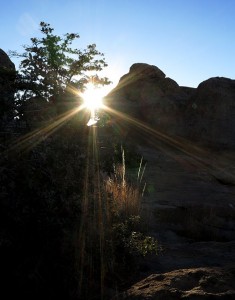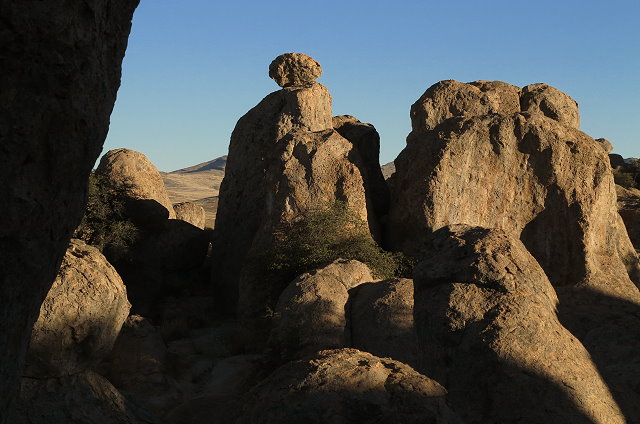 I work on the CI email today and am very glad to get that out of the way. I post blogs and then we sit outside – the first day warm and calm enough for us to do that. I am even able to play cello outside on the shady side.
Even though the sunset colors are not great, I love walking in the rocks and meander about, happy to be there.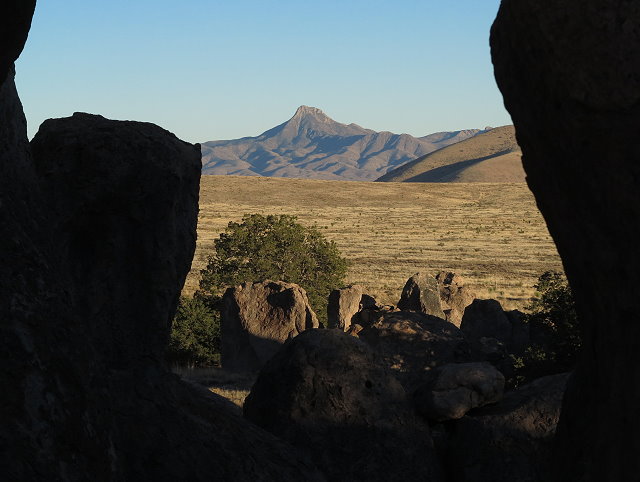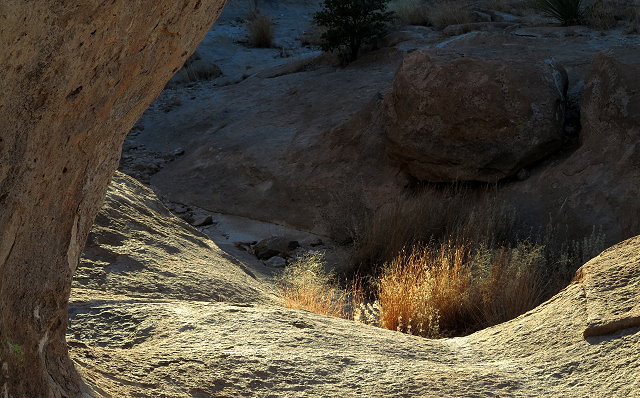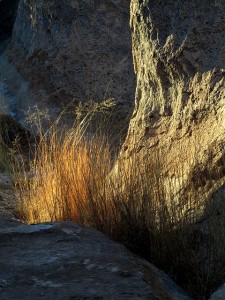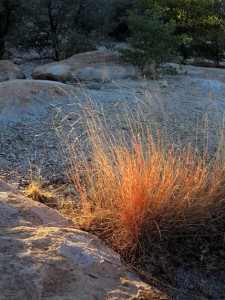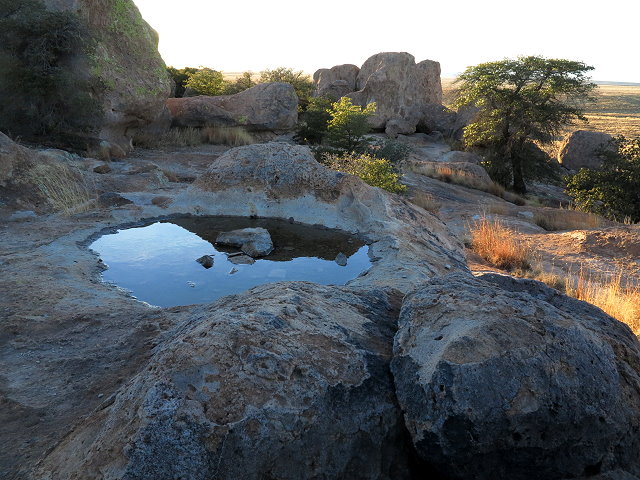 I am sorry that today is our last day here, but it is time to move on.