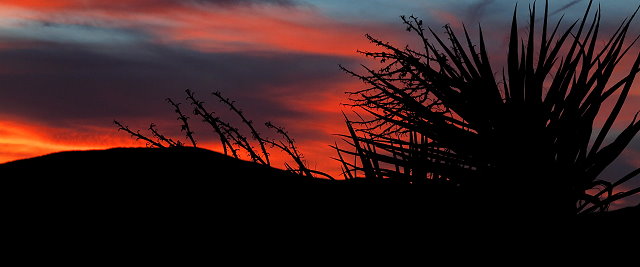 Monday February 6th is cloudy and windy, so it is an inside day and I get book work done, papers put away, bills paid, more postcards written, and cards written to donors to CI. In the afternoon I walk about through both loops of the campground to stretch my legs and get some good fresh air. In the late afternoon, in spite of the wind, I take a few photos; can't resist the backlight behind the chollas.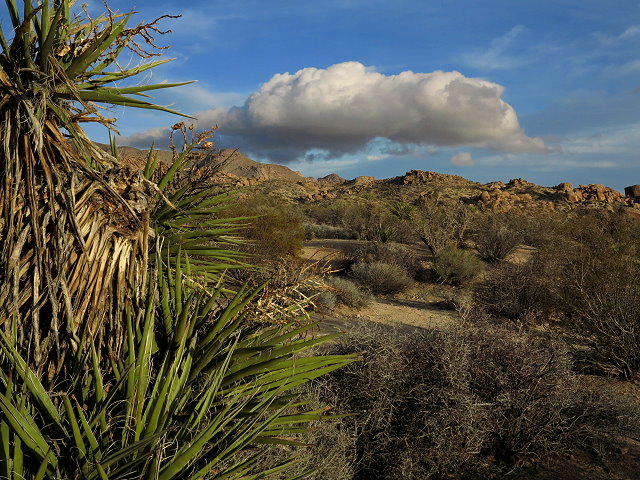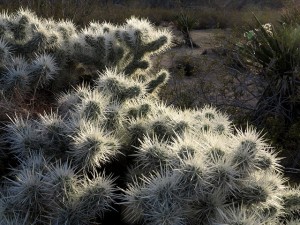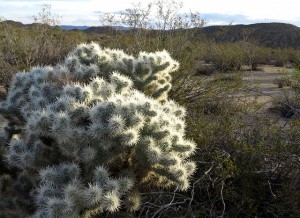 I start reviewing an edited chapter of Ang's book, but run out of laptop battery and have to skip several other projects that require the laptop. Sure wish we had a way to keep my laptop running even on the cloudy days.
Tuesday February 7th is a very windy day and overcast. Clifford has business calls this morning, so we head to Bajada first thing. My laptop was not able to be charged, but I take care of a couple of emails and do a little research with the tablet regarding places to camp. After Clifford's calls, we go to the little town of Chiriaco for brunch. There is a little post office in the antique store next to the cafe where I mail my cards and postcards, then browse in the antique store. While Clifford goes to the Patton Museum (interesting that there is a good big museum in such a small town), I sit in the car and write in my journal. I tried sitting at a picnic table, but it was way too windy.
Back at camp, I do more editing, as my laptop charged a little while we were gone. Clifford does Clifford stuff. It was a good day to spend taking care of business that might otherwise stay on a back burner.
Wednesday February 8th is a town day and we head to Indio for errands, including the laundromat and the post office to pick up the new backup camera. I take care of some texts and emails from my phone as we drive back to camp, since there is good cell coverage along the interstate. Back at camp, we both take a nap, which I seldom do, but got up in time to take photos at sunset.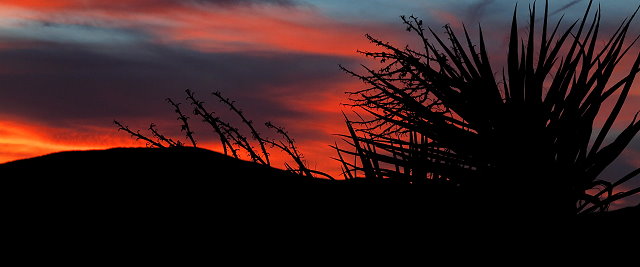 Later we both sit out, enjoying the mildness of the evening.
Thursday February 9th I make a campfire this morning and have some quiet time sitting out writing in the journal. After breakfast, I do editing for both authors so as to keep both books moving along. Not too windy, so take the cello out and play for awhile, still feeling rusty and noticing a soreness in my right shoulder that makes bowing feel less than graceful. Ah well. Ride my bike around the campground loop – I mean, since Clifford bought this nice little bike for me, I should ride it once it awhile.
In the afternoon I want to hike to Cottonwood Springs, now that we know where it really is. Clifford is working with his biochemical analyzer and doesn't want to go, so I go by myself, making a big deal about it with the right clothes, the right shoes, carrying water and snacks (even though it is only a half mile away), a hat so I don't burn my face, hiking sticks, and 2-meter ham radio. And cameras, of course, and cell phone for cell pics to send to family on the spot. It is a nice outing and the photos are better today with partial blue sky rather than the blah overcast of the previous trip here.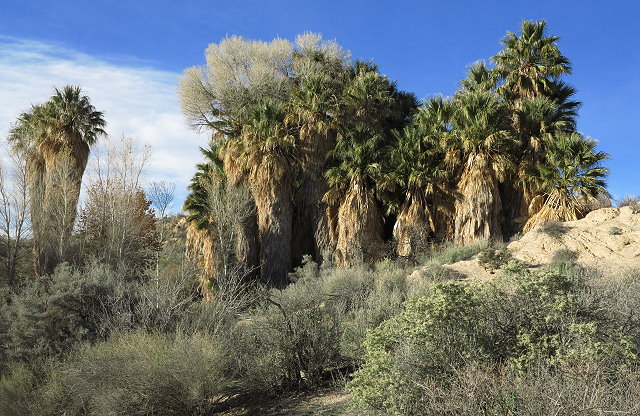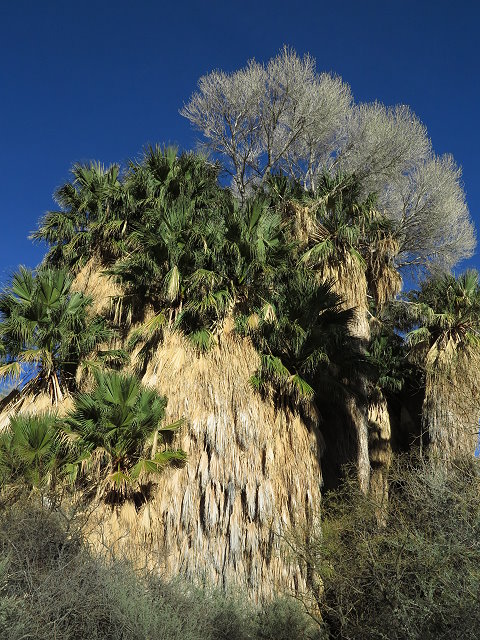 After dinner, I reorganize my clothes, which have become a jumble and finish putting away the clean clothes from yesterday's trip to the laundromat. Clifford has already gone to bed by time I finish up. Wow, the days go by so fast!