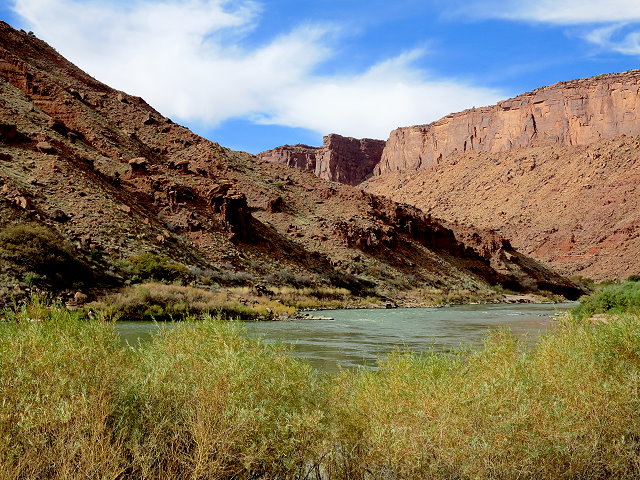 Friday November 11

th

, after a long layover in Salt Lake City in the wee hours of the morning, it is with great relief that I board an uncrowded bus that takes me to Moab, where Clifford is waiting. We get propane and a few groceries, before going to the Moab Brewery for a good lunch. Then on out to Horsethief campground just outside Canyonlands NP where Clifford camped

while

I was gone.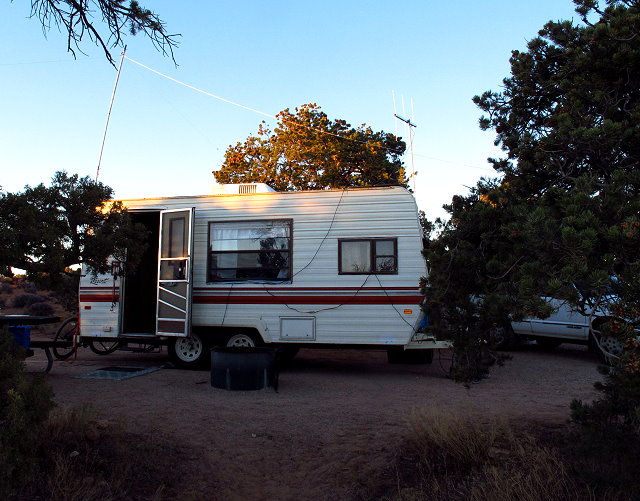 It is a big campground with roomy sites and views of the mesas; it would be nice to stay here for awhile, but the 14-day

limit

has been reached.

I unpack my bags as Clifford and I catch up the news.

I am exhausted, feeling caught between two worlds.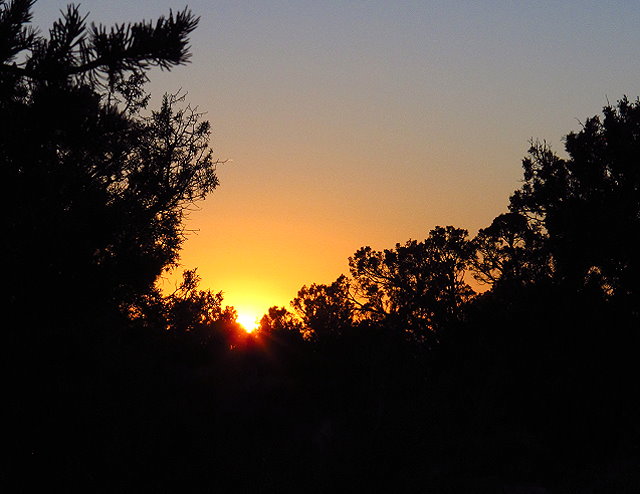 Saturday November 12

th

–

Since

I am up before Clifford,

I

go for a walk on the trail near our campsite, getting photos of the sunrise. I like it here; too bad we have to move.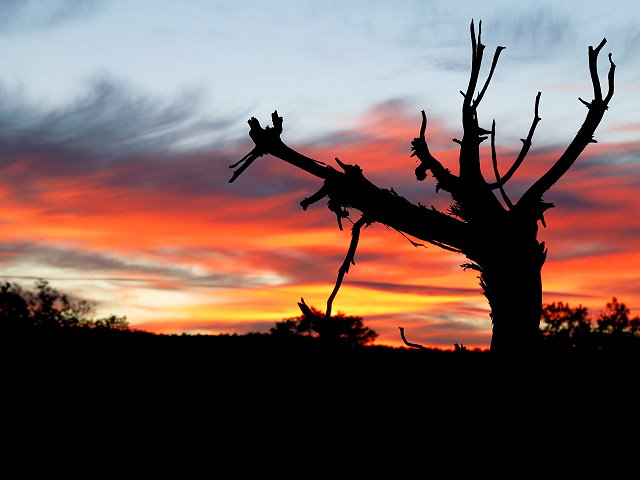 As soon as Clifford is up, we pack

up

and head toward Moab and

east on

Highway 128.

We are fortunate to find an available site at the Big Bend Campground

along the Colorado River

, about six miles out from Moab.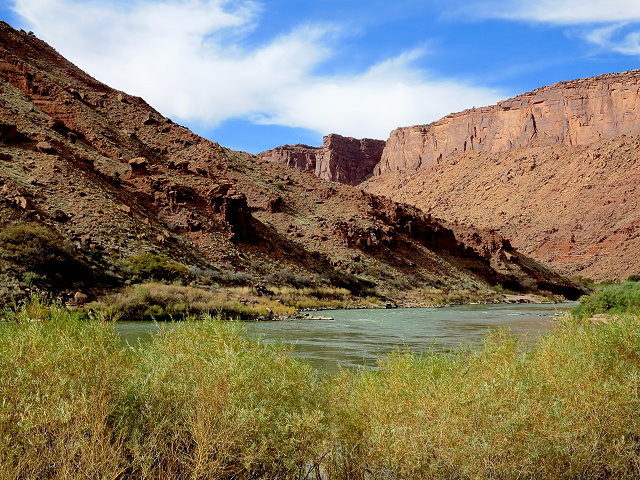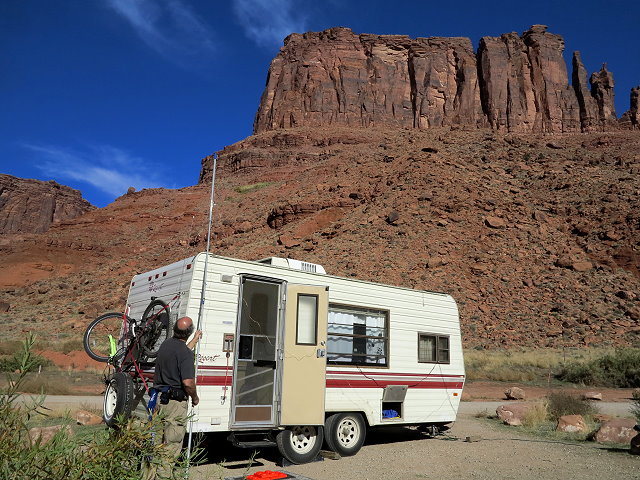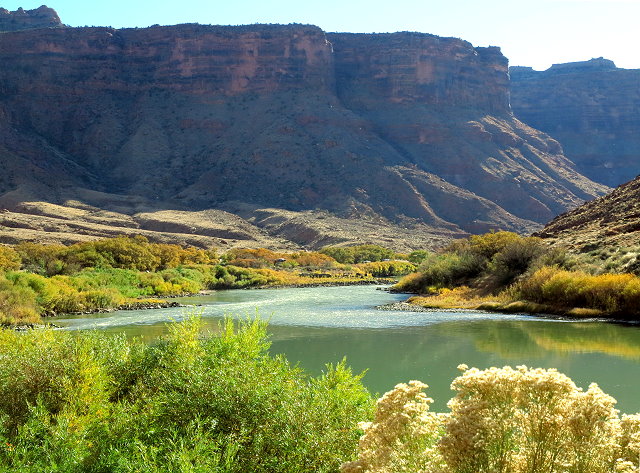 After we get set up, we realize that we left the sensor for the weather station at the Horsethief campground, so we have to drive all the way back out there to get it.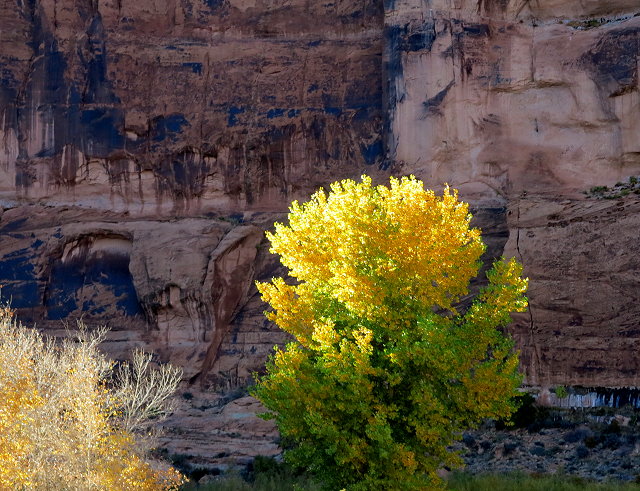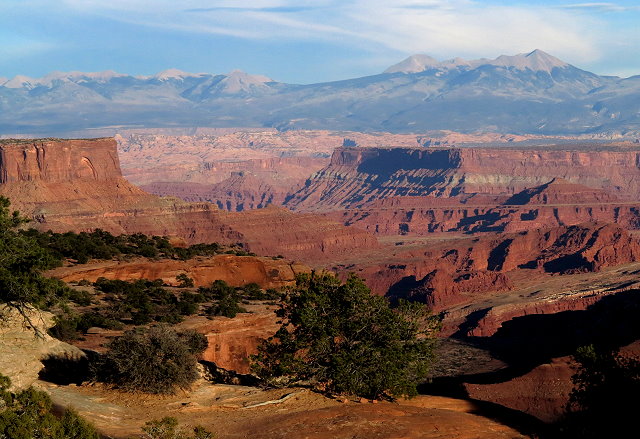 Returning to our new

campsite, we take naps, only I can't sleep, the words of Dave van Ronk's song "Motherless Children" going through my head. I get up and

write a short blog about the void in my life created by Mom's passing. Dinner is late; I am too tired to do dishes tonight, so leave them for Clifford and go to bed.