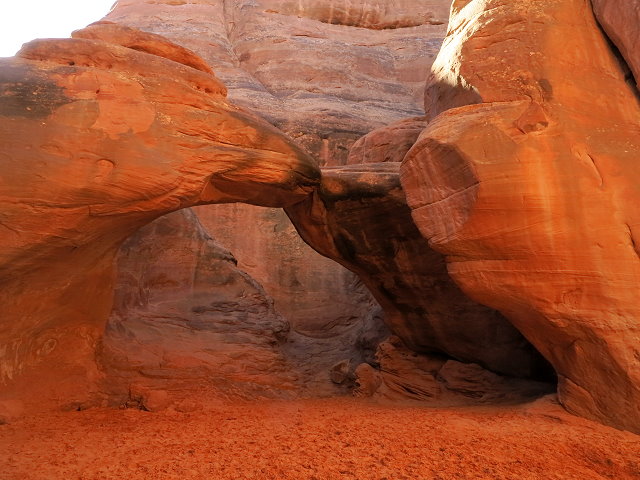 October 26
th
is a day with our friends, starting with breakfast at a cute funky place in Moab.  Of course I took photos of them, but they have asked photos to not be posted.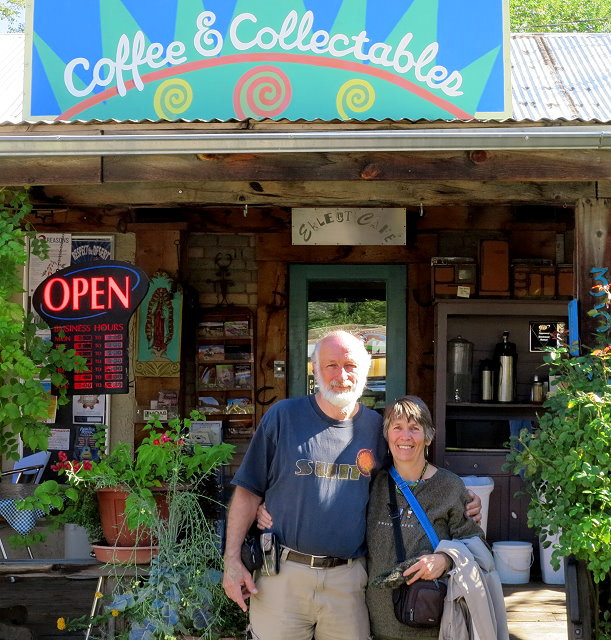 Then we head up to Arches National Park. We make numerous stops for photos, the most interesting being the Sand Dune Arch and the longest hike being the hike to Landscape Arch. Our first stop is Balanced Rock; from the Balanced Rock Trail, one can see formations in the distance, including Turret Arch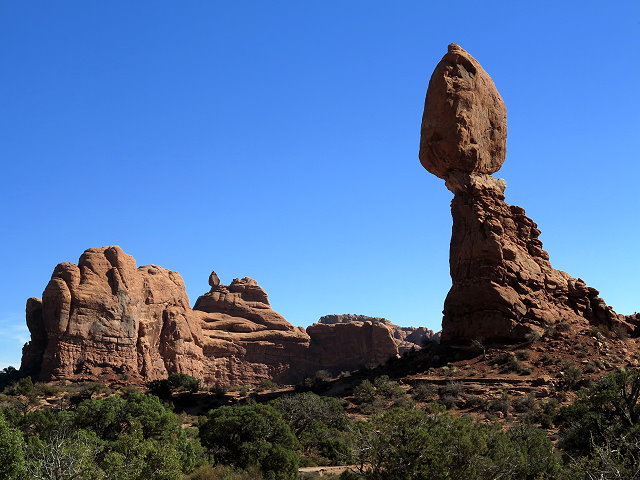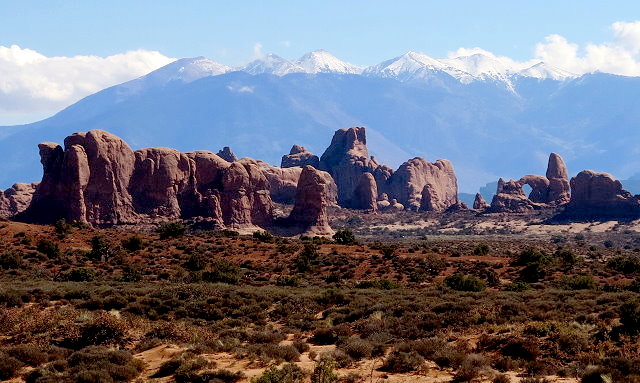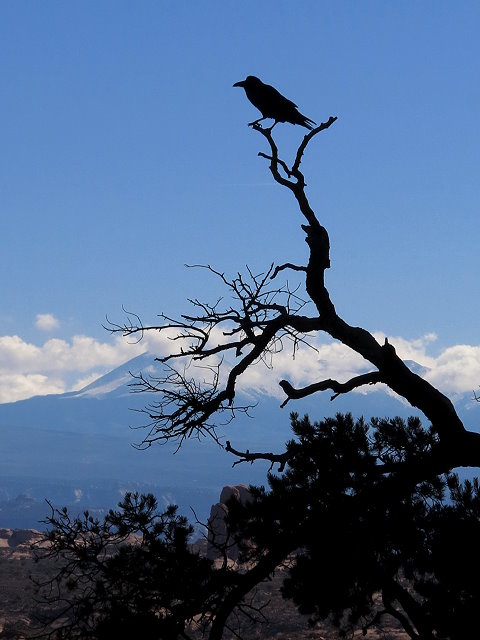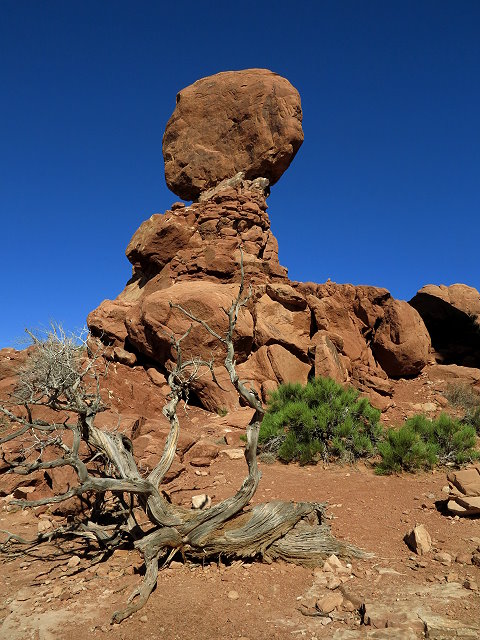 Next stop is the Fiery Furnace Formation named for the warm glow of the rocks in the late afternoons. We are here too early in the day to witness the "fire."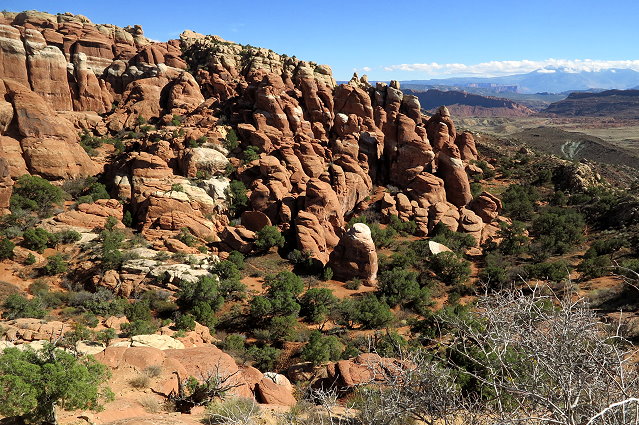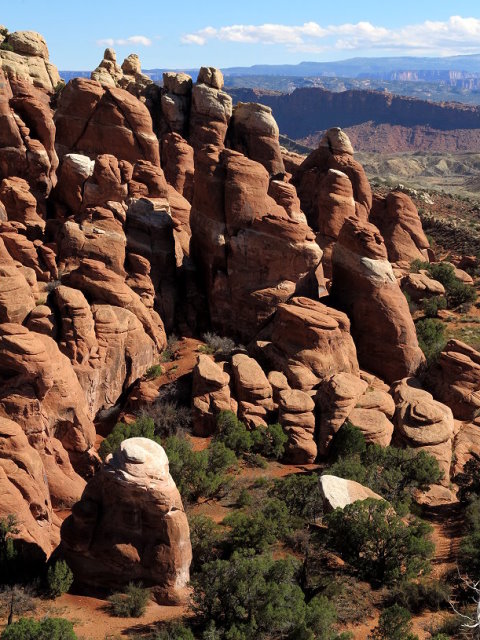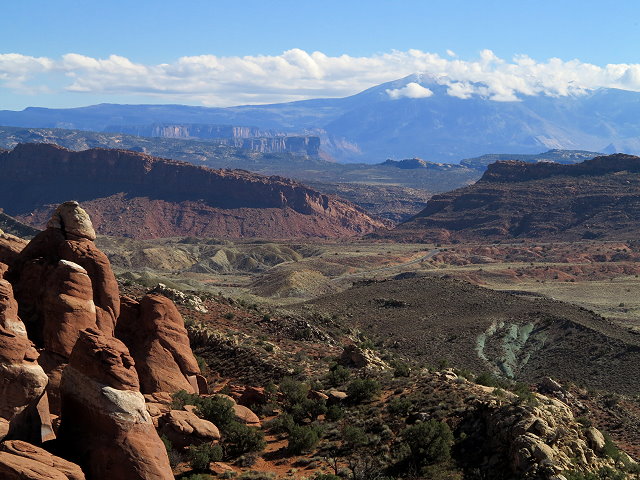 The Sand Dune Arch is most interesting to me, being hidden inside this formation. For this arch, the overhead sun brings the most color to the formations within the slot canyon.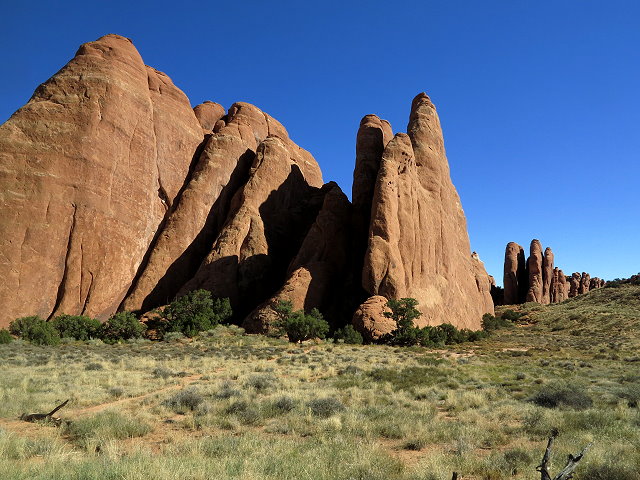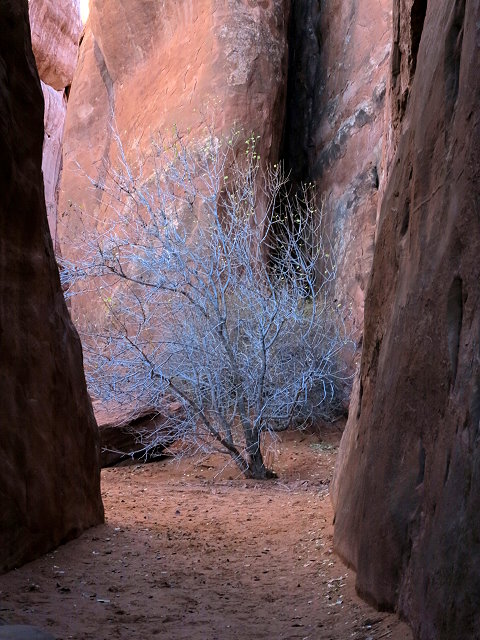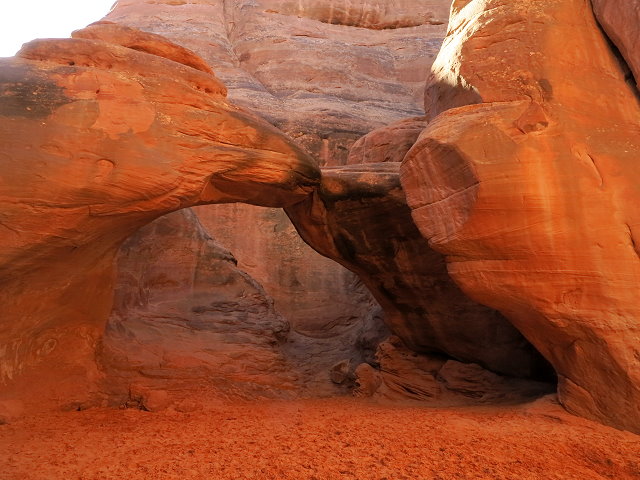 Our last stop of the day in Arches National Park is a hike to Landscape Arch.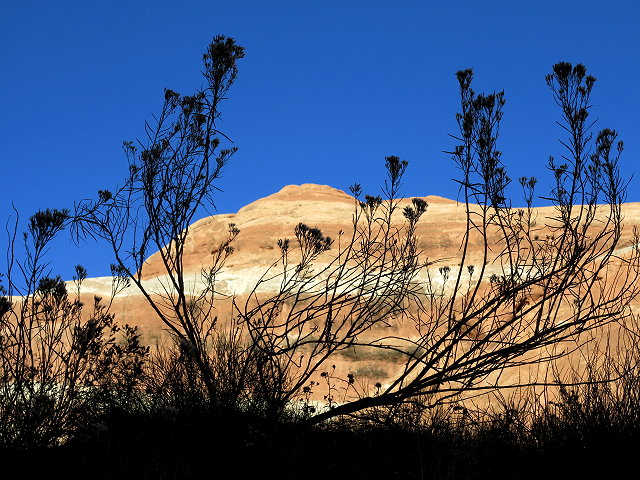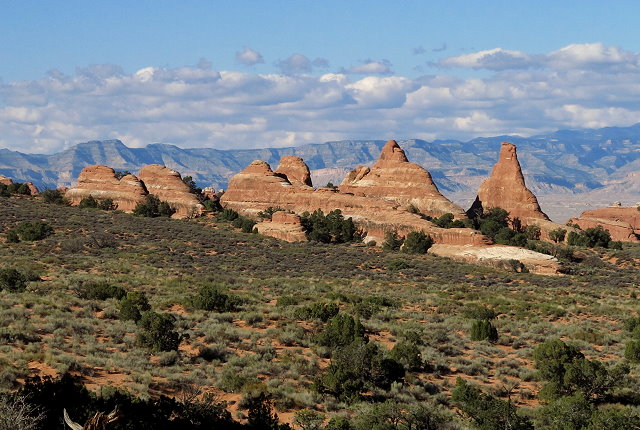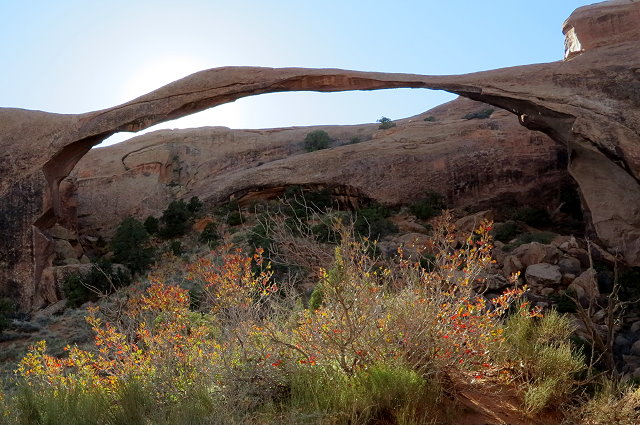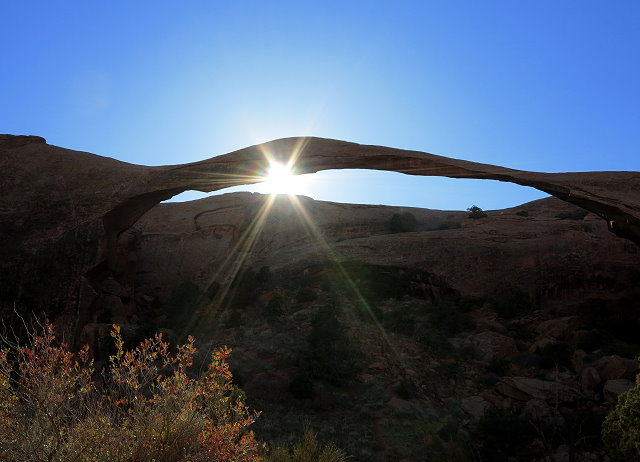 After the hike back to the trailhead, we all go Moab to browse in a bookstore, followed by dinner
at a nice restaurant. We check our phones while we are in town, as there is cell reception here, but not at the campground.

Texts from my siblings indicate that Mom is stable and their talk with her doctor includes looking into rehab for the next 20 days. 
I have called the hospital several times, but each time Mom has been asleep or otherwise occupied, so I have not been able to talk to her. Although the indication is that there is not an immediate need to go to Missoula, I continue to look into getting a bus ticket.
As soon as we arrive back at our campsite, I head to bed.  Its been a long day for me.