Friday December 15 – Today's temperature: 47/78. Quite a switch from much of the rest of the country.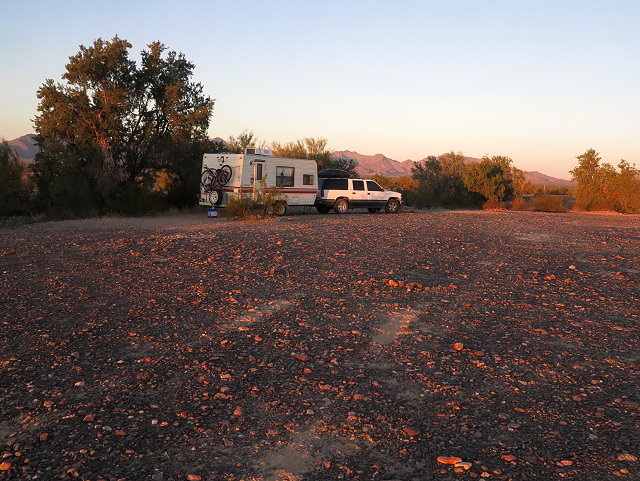 Clifford and I walk out to the host station to sign in, since we arrived here too late yesterday to do so. While we are there chatting with the host, my brother Rollie and his little dog Ninja arrive. He has been in Arizona since October and now that we are here, Rollie is going to join us for some time camping together.
After Rollie gets set up just a ways down from us, he takes out his instruments. I get out my guitar and we jump into some bluegrass music. Doesn't take long for my fingers to object, as it has been quite some time since I've played the guitar. One might think playing cello would keep my fingertips tough enough for guitar, but not so.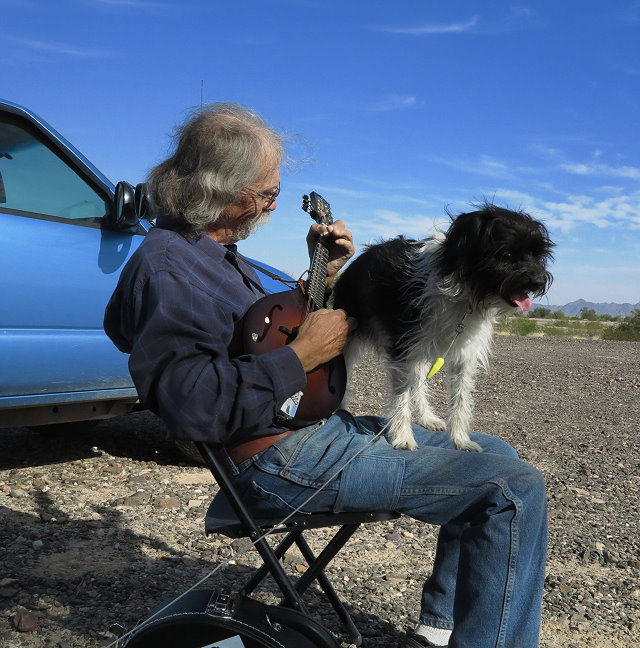 I round out the day with editing for Ang – her next series "Dragons of Va'ha'den" – before making chili dinner for Rollie, Clifford, and myself. It is fun talking to Rollie about some of his adventures thus far in his winter travels.
Saturday December 16 – Photos at sunrise, then tea and breakfast with Rollie.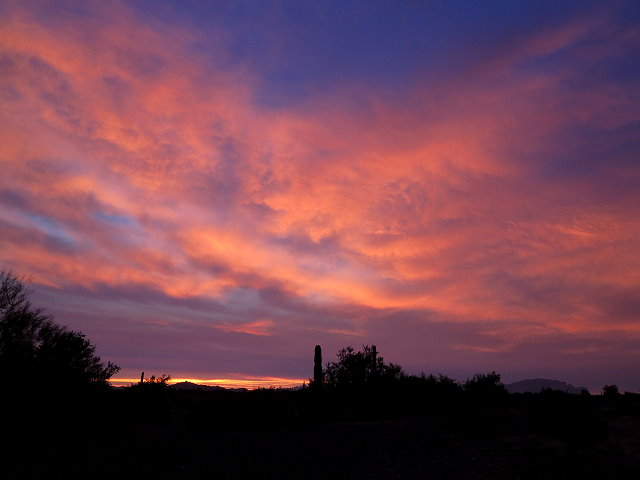 Today is reorganization day, which always happens right after a move. Then a campfire and more music.
 Clifford has been getting his ham radios set up, including a 35 foot vertical antenna attached to the end of the camper. I make a spaghetti dinner for us all tonight, then read until midnight.
Sunday December 17 – It is cooler and windy today, so activities are mostly inside, including music, which is quite a feat, as both Rollie's camper and ours are on the small side when it comes to anything extra, like instruments and extra seating. I edit for a couple of hours in the afternoon; would like to do more, but with all the demands on our solar system, we can only charge my laptop for that long each day. Rollie donates some ribs for dinner and I fix a red sauce and honey topping for them. Tasty!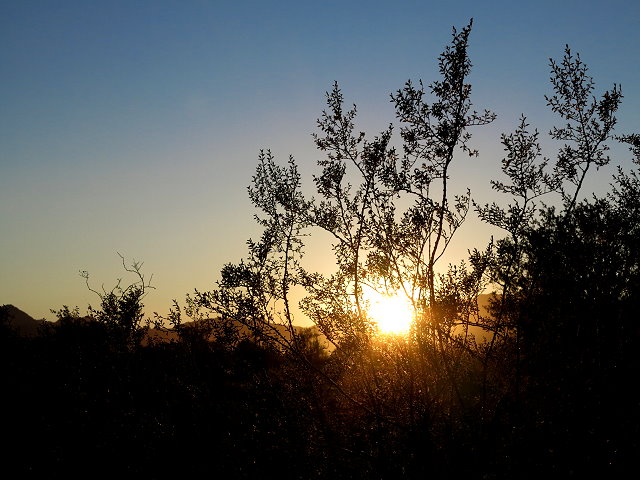 Read before bed, but not so late as last night.
Monday December 18 – It is clear and breezy today. I have tea with Rollie while Clifford is still sleeping.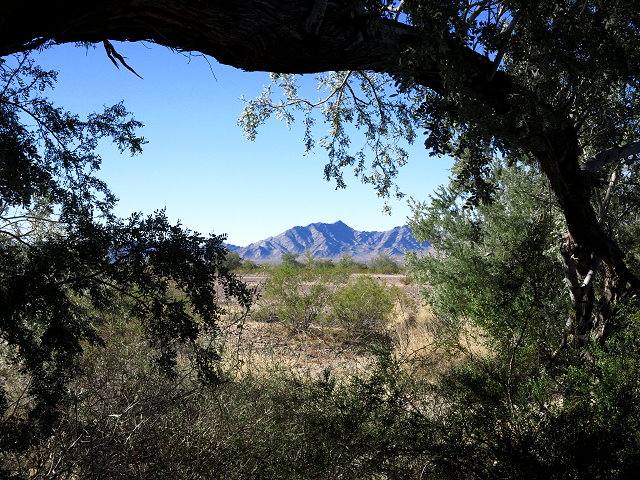 Our cousin Bill and his wife Sally arrive to join us for a few days of camping, coming down from Dillon, Montana, in their 5th wheel. They get set up in between Rollie and Clifford and me. Nice big fire ring at their spot, so that becomes our center of operation. Bill is a great cook and makes fancy burgers for us for dinner. Rollie and I do some music, in spite of my sore fingers – hard to resist playing music with someone.
Tuesday December 19 – Today's temperature: 33/70. I join Rollie at a small campfire at his place this morning for tea, writing in my journal while he plays mandolin. Edit Dragons as long as the laptop has power and then finish reading the book I started a couple of days ago. We have a campfire at Bill and Sally's spot in the afternoon and more music.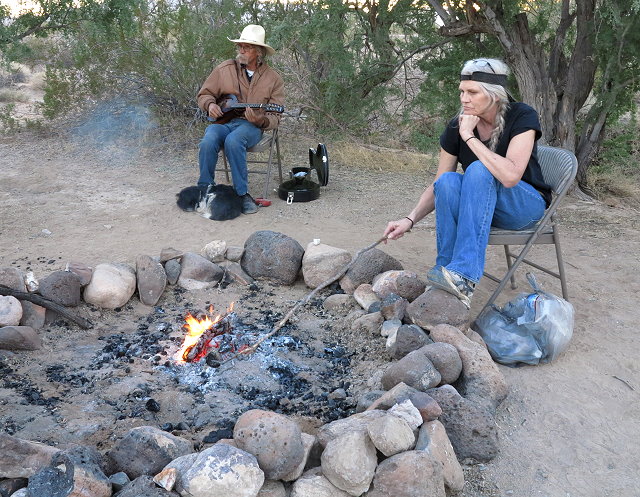 Clifford is focused on his ham radio, but always joins us for music.
So much fun to have family on the journey. We have plans for an outing tomorrow and we are all looking forward to seeing Palm Canyon.