Saturday March 23: It is calm this morning, so I walk to the entrance of Rock Hound New Mexico State Park where we are camped, as I saw a nice stand of poppies there. By time I get there, I only get a few shots before the wind starts to blow. Poppies waving about are pretty, but not well-suited for photos.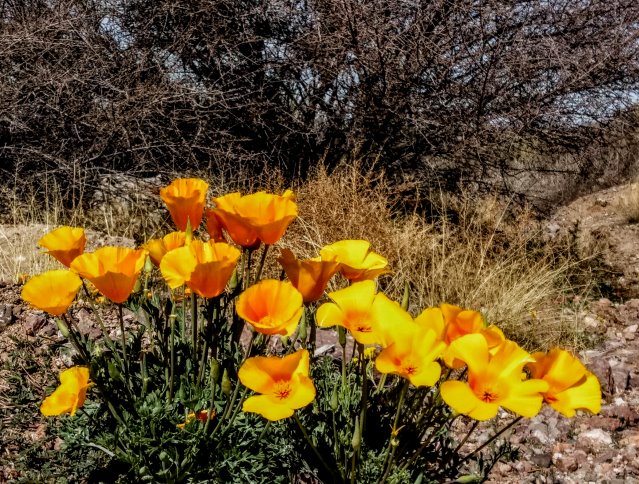 Today we work on more fund-raising campaigns for Carnicom Institute, as well taking care of CI email. I work on another blog and play viola inside, as it is too windy outside. Clifford continues with his preparation for his talk in Santa Fe in April. He also flies his kite with the new tails that he put on it.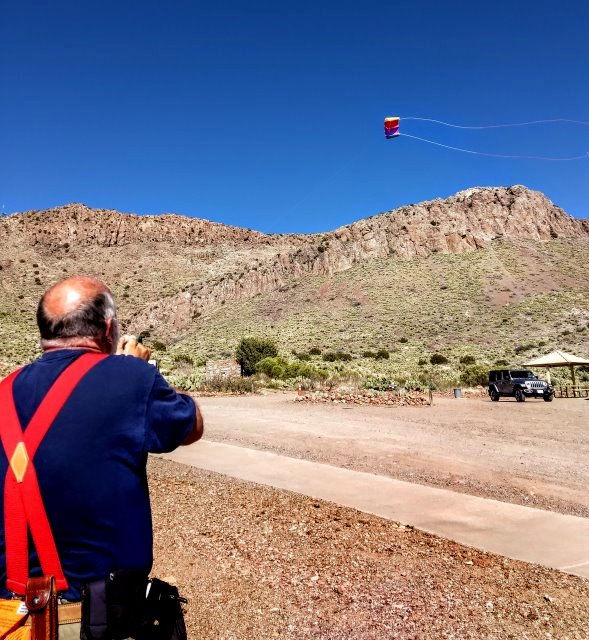 Sunday March 24: This morning, coming back from taking a shower at the bathhouse, I take a detour on the Thunder Egg Trail, going just a short ways to photography some flowers. Kneeling down, wearing my wool poncho and my head still wrapped in a towel, I startle some guy who is going for a hike. But then, when he realizes I am just an ordinary human with my wet hair wrapped in a towel, we have a good conversation about various places we have camped.
Wildflowers on Thunder Egg Trail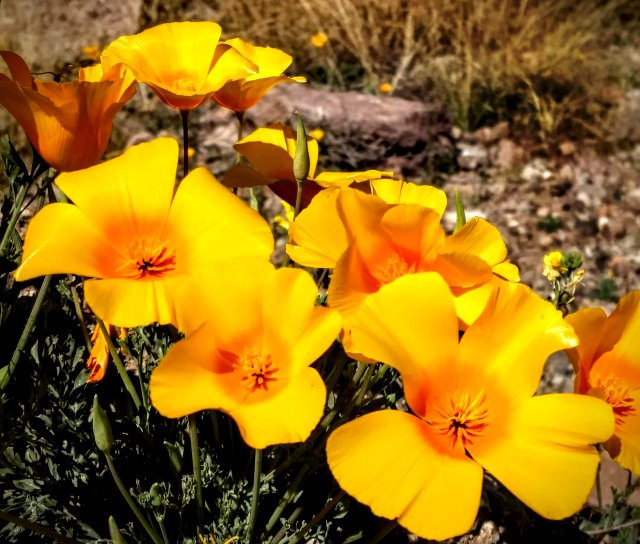 After breakfast, Clifford and I continue with the fund-raising campaigns. Once we get a couple more done, we hike the Thunder Egg Trail from one side of the campground, across the face of the mesa, and down to the far side of the campground. It is quite windy, but at least the sky is blue so the photos look pretty good.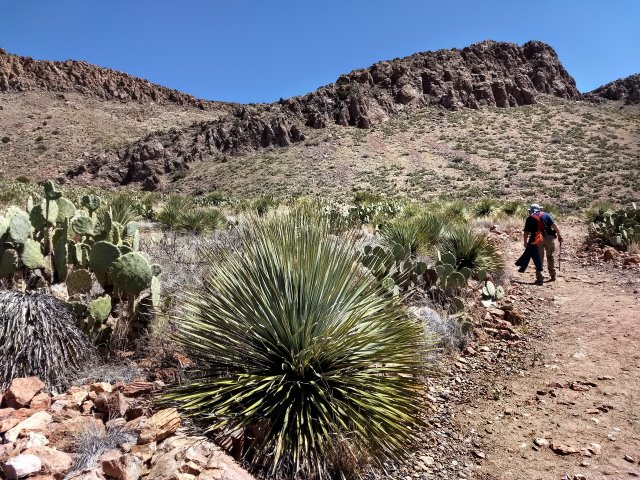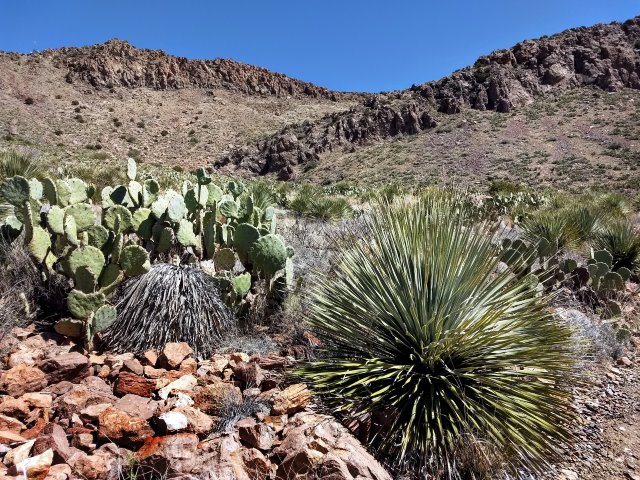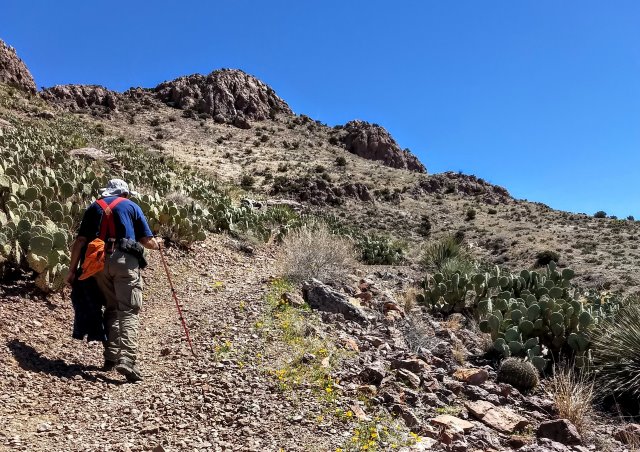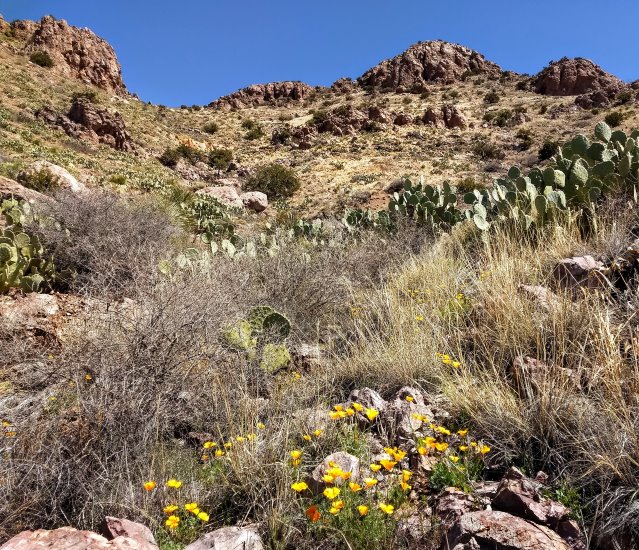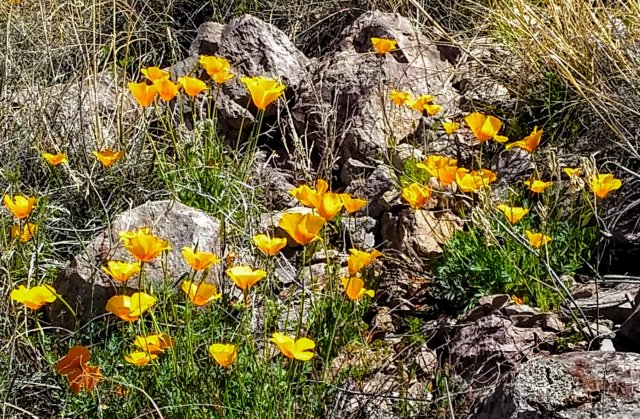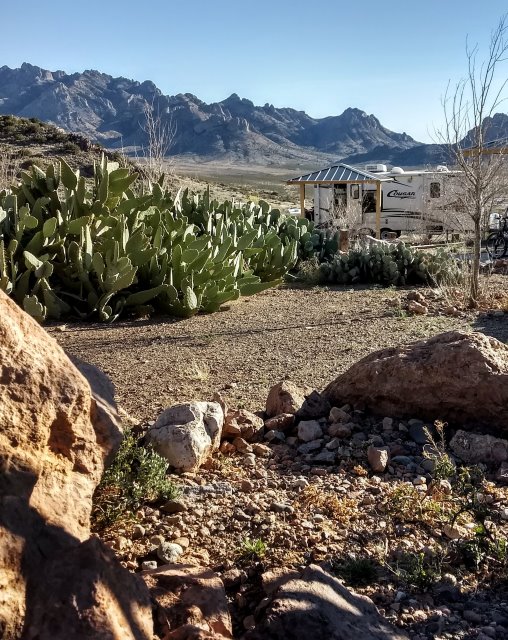 Back at the campsite, I work on another blog, write in the journal, and try to figure out why I'm not seeing cell photos in the Google Cloud. Technology just leaves me baffled sometimes, actually often! But I sure am grateful for the cell phone allowing me to take and share photos so readily.