Saturday May 4: Clifford and I are staying another day to visit with our dear friends near Las Vegas, New Mexico, as it is not often that we get to see them. After sharing a potluck lunch, they take us on an outing to a place they call Hidden Valley. It is a fun drive into the deserts of New Mexico.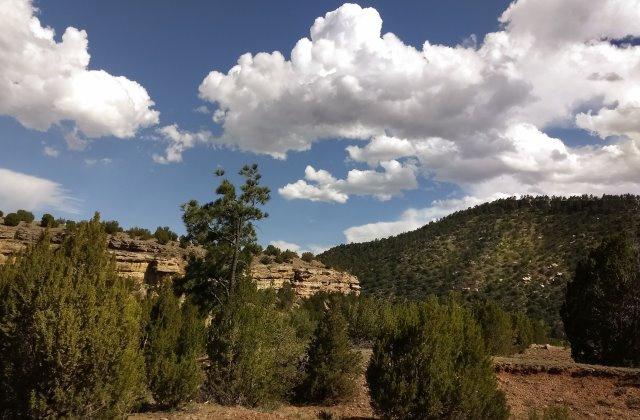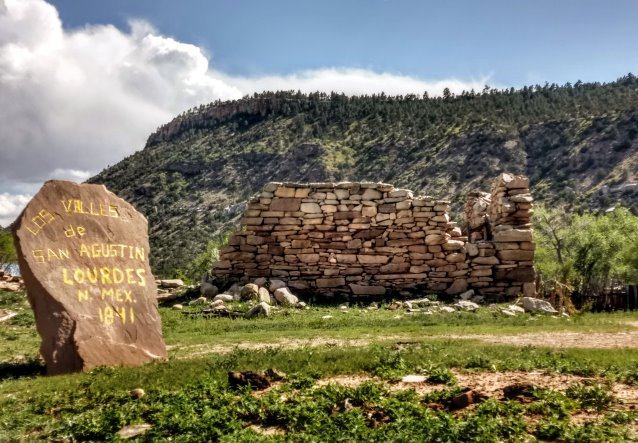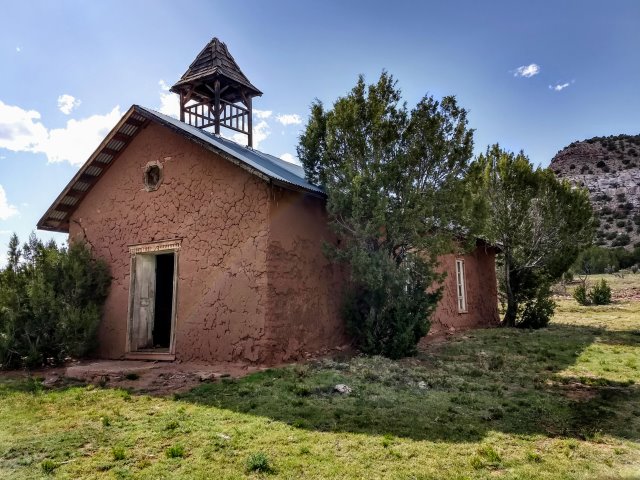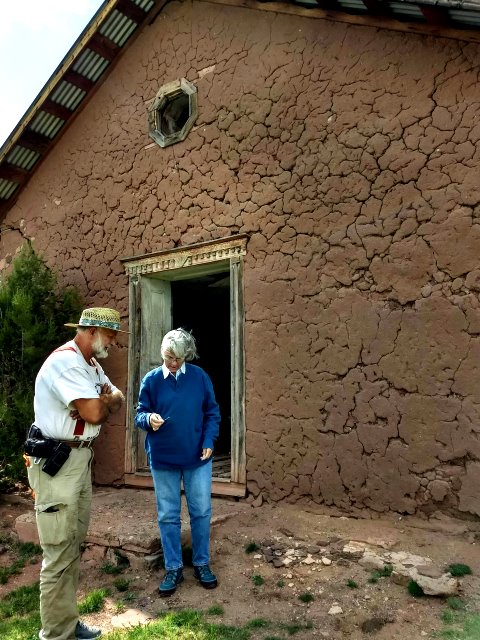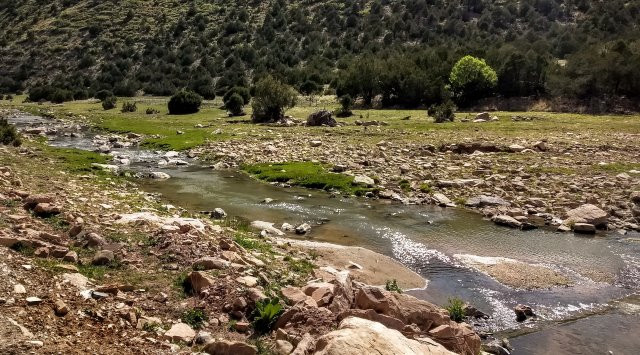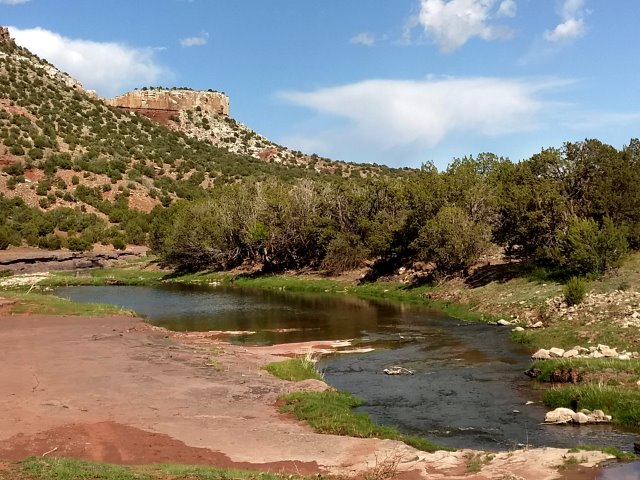 Rocks and …

and a stone pathway designed by Nature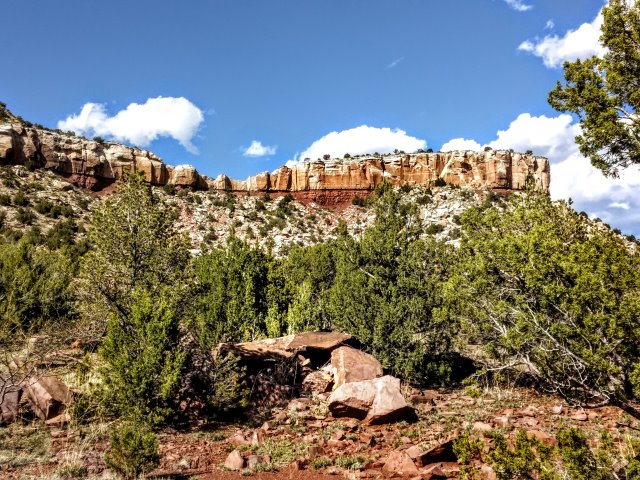 Later afternoon, back at their place, we watch a documentary on some of the relatively unknown, but very interesting, aspects of secret societies and other such stuff. We visit while sharing dinner, then Clifford and I return to Cougar. Clifford works on his music project and I edit photos before packing for an early start tomorrow, hoping to beat the wind as we head back to Santa Fe. It has been great visiting here with these special people, but it is time for us to continue the journey back to the CI lab in Utah.
Apple blossoms nurtured by our friends,

and wildflowers,