Friday October 4: It is super windy all night with the slide-out awning making a racket and Cougar rocking a bit. I have concerns for the awning and the solar panel, so don't sleep well.
When I get up this morning, it is still windy, but the only damage is our chairs being blown over. In go for a walk in spite of the wind and get a few photos of the creek and the wild turkeys, the largest I've seen.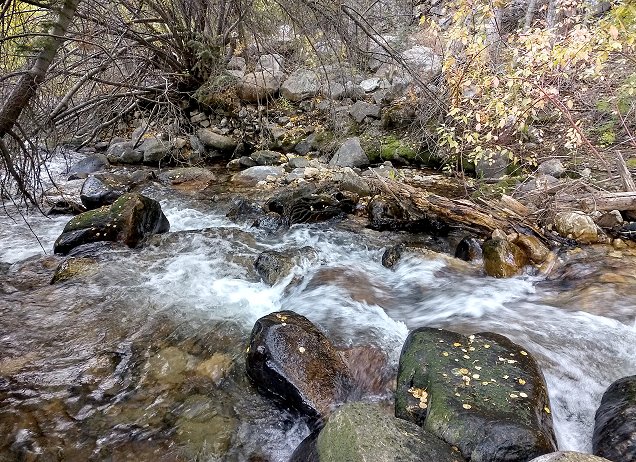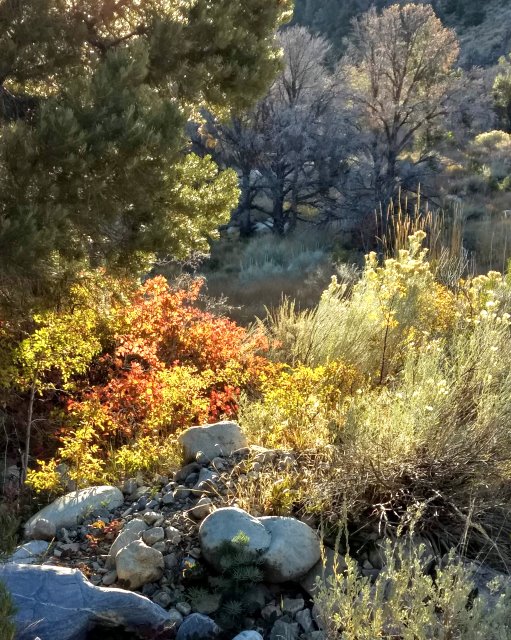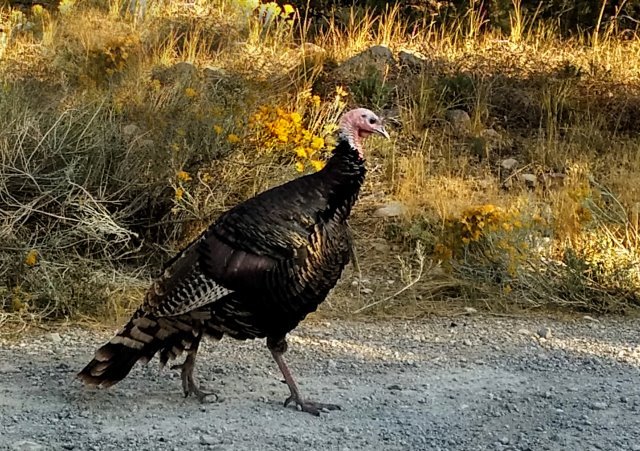 With the wind, it seems a good day for the Lehman Cave Tours. We call to find out if there are spots left on the afternoon tours. There are a few, but without having reservations, we'd have to go to the Visitors Center now to get a spot. We try to reserve online, but the cell signal is not strong enough to support a good internet connection, and it ends up being a huge hassle and a waste of time. In the end, we go to the Visitors Center, and due to many other people also wanting to do a tour, another one is added to the schedule. We still have to wait an hour and a half, so we watch the movie about Great Basin National Park and hike the Nature Trail. Then, while Clifford naps, I read Aarp magazines.
Finally it is time for the tour. Our ranger guide is pretty young woman who could be a stand-up comedian. She is quite delightful. The caves are amazing and our ranger was entertaining as well as informative.
We talk to her afterwards, as she is moving to Lolo, Montana, in the Bitterroot Valley where she will be working at Travelers Rest State Park. Since I have family in the area and we have spent a lot of time camping in the Bitterroot Valley, she is interested in learning a bit about the valley from us. It was nice to have the extra time with her.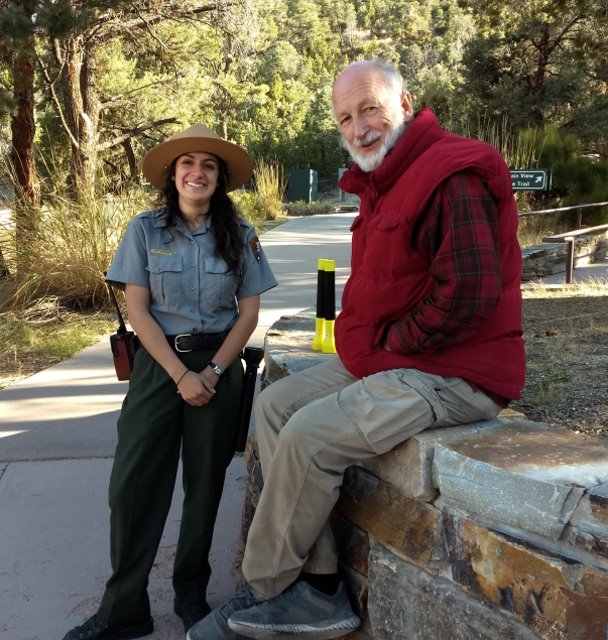 Back at camp, we nap, then work on projects before dinner and early to bed for me. Luckily the wind died down during the day and I expect the coming night will be more peaceful.