Monday September 10: I walk to the lake in the early morning, appreciating the peacefulness with the first light of day on the water. There are a couple of benches that provide places to sit or one can stroll along the beach or take the path through the woods along the lakeside. Over the course of our time here, I have done all of these. Back at camp, I make a campfire so I can continue to be outdoors.
Today Clifford and I go for a drive to other campgrounds along the stretch of lakes in the Seeley-Swan Valley. The campground at Lake Alva has numerous empty spots, but no view of the lake that we can find. Lake Inez has some camping spots along a road above the lake, but it is not a campground and spots would soon fill, so we wouldn't try to come here with the camper.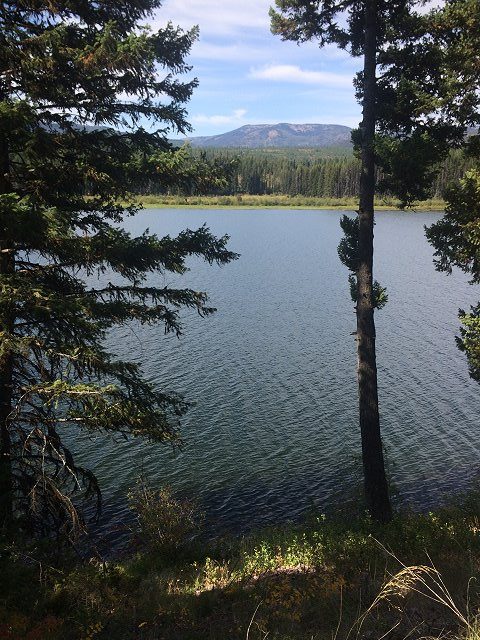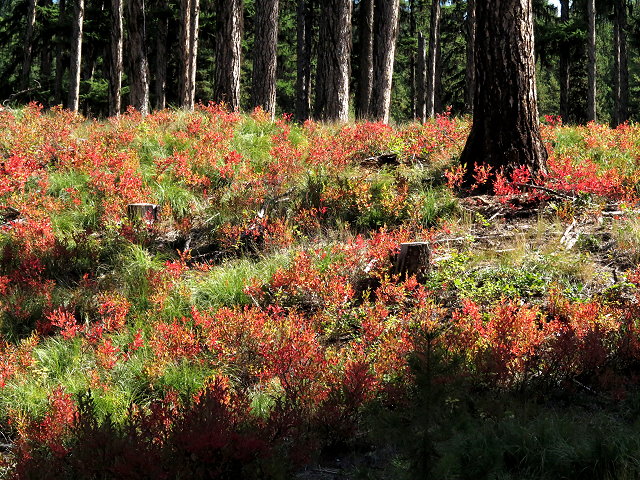 Back at Seeley Lake, which we still like the best, at the suggestion of a friend, I do an energy clearing ceremony, wading out in to the lake and letting bits of bark and cones float away, representing a releasing of tension and negative energy.
In the later afternoon, I finish reading the novel I had started before going to Wallace. After dinner is the usual bedtime routine and it is always surprising to me how long it takes to take care of all the loose ends before getting into bed.
Tuesday September 11: I got up kind of late this morning, but walk down to the lake before breakfast anyway. I make my way toward the bridge and get several shots of the lily pads that line the bank there.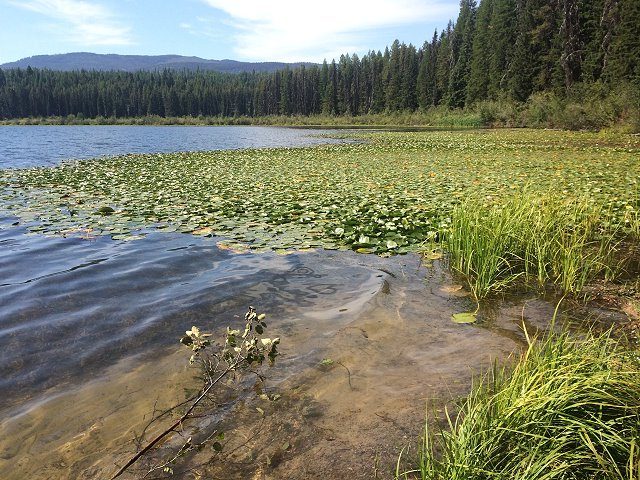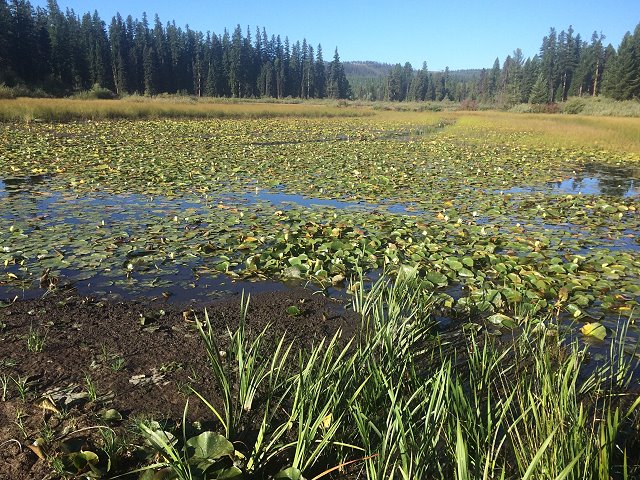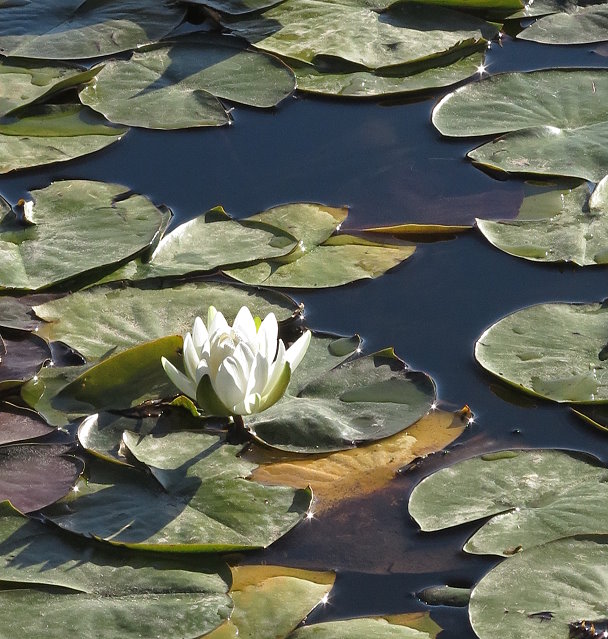 Back at the campsite, I visit our neighbor, Ana, an artist who is outside painting. She is an interesting woman and we have enjoyed our visits.
Today I take out the ¾ cello that I brought back with me from Wallace where it had been stored. At one time, I had hoped to play cello regularly as we camped, but cellos are too big to play indoors in an RV and often the weather is not suitable for playing outdoors. This one, even though not full-size, still takes up a lot of room. Being a rather inexpensive instrument, one I was willing to take camping, also means that it does not have great sound. I haven't enjoyed playing it as much as I hoped I would, which is why it ended up being stored in Wallace. But now it is with me and we'll see what happens next. I sort the rest of the stuff in my car, stuff that we brought back from the basement of my daughter's house where we lived for about four years. Some of it is packed to go to a second-hand store in Stevensville, some will go back to Monticello with us, and sadly, some things just go in the dumpster.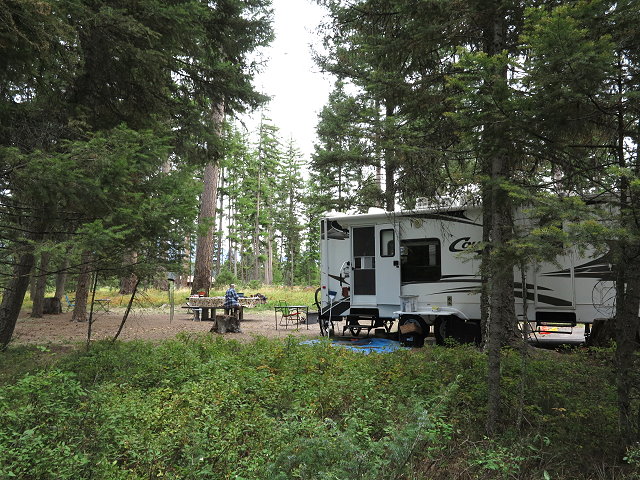 We pick up outside stuff – chairs, tables, and such, as we will be leaving tomorrow. It has been great being here, but I am also looking forward to going back to Bass Creek so as to see more of my family before we begin the journey south.