Thursday April 6th – We leave this BLM primitive camping area near Goblin State Park as early as we can, as we have hopes of getting an electric site at the Green River State Park.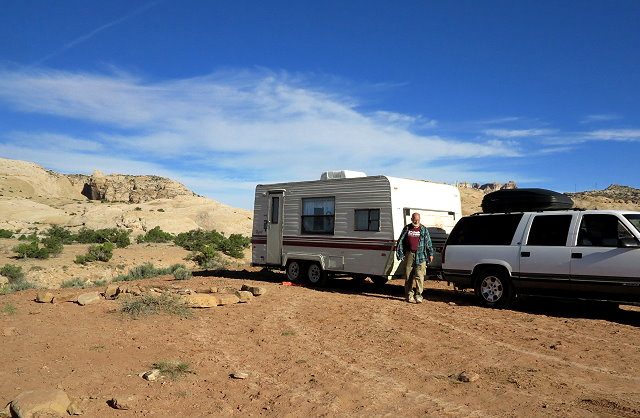 As we traveled yesterday, we discussed the need to do TAXES, and for that good power and internet are necessary. We arrive at Green River by 10:00, but there are only limited sites available and none with electricity. We pick a spot with no hookups on an outside loop; cell service is decent here and we hope for enough sun on the solar panels to keep laptops charged. Seems very civilized here compared to where we were last night.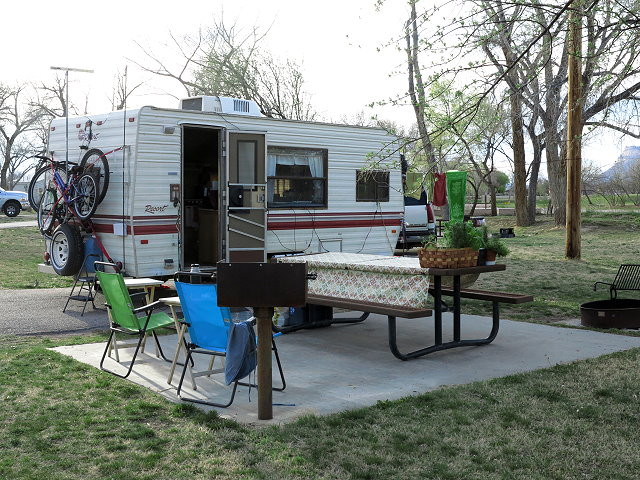 Across the road from us is a golf course with lawns and trees, pleasant and peaceful. We are positioned so Terry provides privacy from other campers; we feel quite fortunate to have gotten this spot at such a busy campground. The temperature is mild, so the herbs go outside for the afternoon and I play cello. In the evening I do some photo editing and stay up too late even though I'm tired from all the travel of the last few days.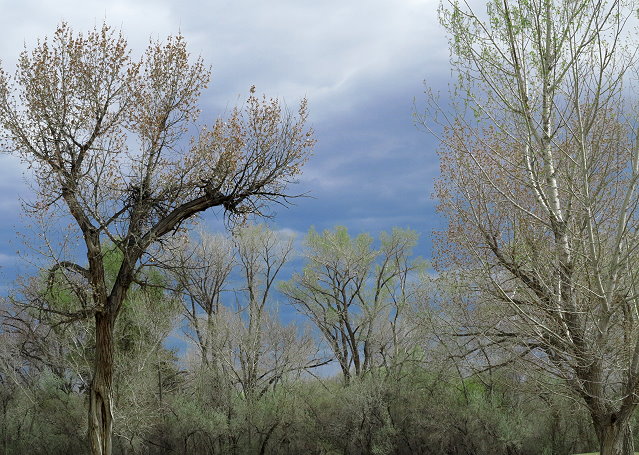 Friday April 7th is our TAX day. We start right after breakfast, work steadily, and are done in time to get to the post office before closing to mail the completed forms. Hooray!!! Send birthday cards to a couple family members, also. In the evening Clifford has a call with with his brothers. It was a very productive day.
Saturday April 8th – Good hot showers at this state park, which I thoroughly enjoy. When Becka calls, we have a conversation about ways to clear energy and promote healing. When life throws curved balls, as it often does, it helps to be able to talk and share what we have learned.
Clifford and I continue to work on CI accounting, getting current with 2016 and starting 2017. I take care of getting our personal accounting up to date before posting a blog, editing photos, finishing a chapter I am editing, and sending agent information to Ang from the research I have done. She is actually able to call me, which rarely happens living off-grid as she does, and we have a conversation about solar power, a topic she is very familiar with. She has ideas about improving our situation – it sure would be great for laptops to stay charged, even on cloudy days.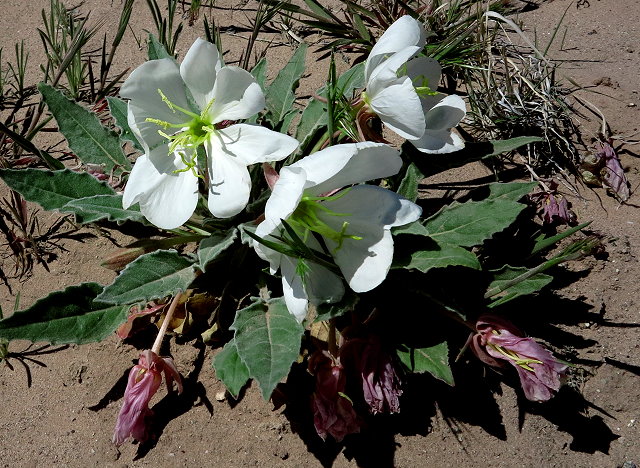 Sunday April 9th – I am missing the running I was doing while we were camped at Virgin River, so run from the campground down to the Green River, which flows along the boundary of the golf course and the state park. It is not as interesting as the trail at the Virgin River, but good to be running anyway.
Clifford and I do a couple more months of CI accounting and then go for a drive to Fossil Point, named for the dinosaur fossils that have been found here. Clifford actually found a few fossils imbedded in the rocks. I didn't find any, but I picked up some small pretty stones to send to Becka.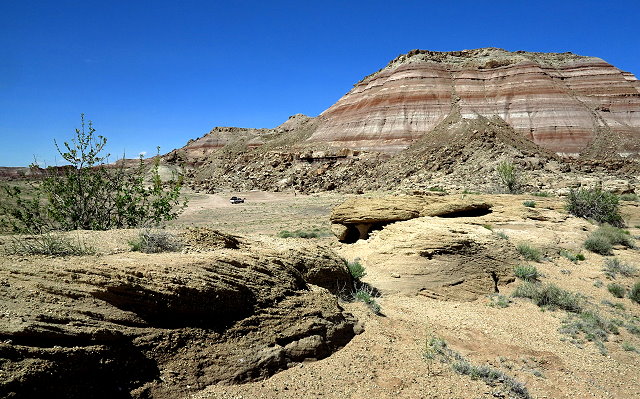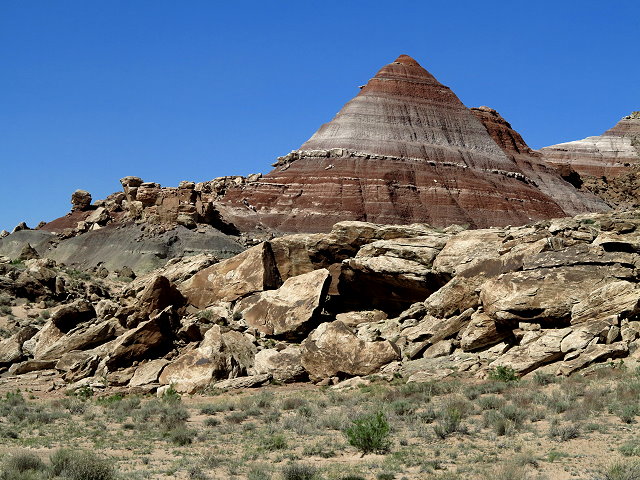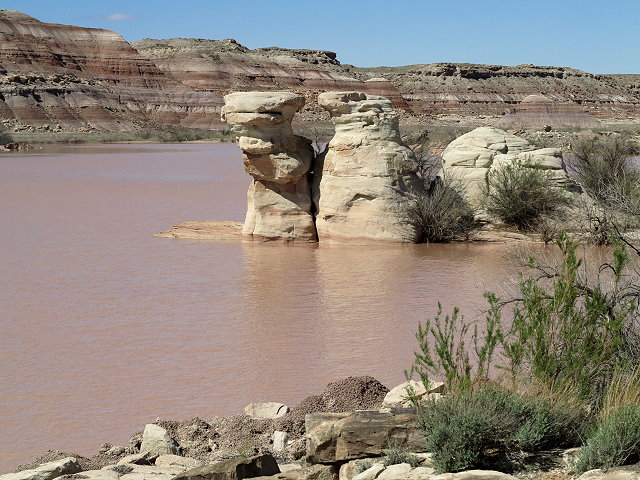 In the evening, more editing and blog writing for me, while Clifford continues the in-depth weather studies that he has been involved with the last couple of weeks.