March 22-24: I can't say how it is for other folks camped here at LaPosa South (south of Quartzsite , Arizona), but for Clifford and me, we are really enjoying our winter desert home.
I love spending time walking in the desert soaking up the stillness and beauty. The desert here is anything but barren. It is lush and rich with color.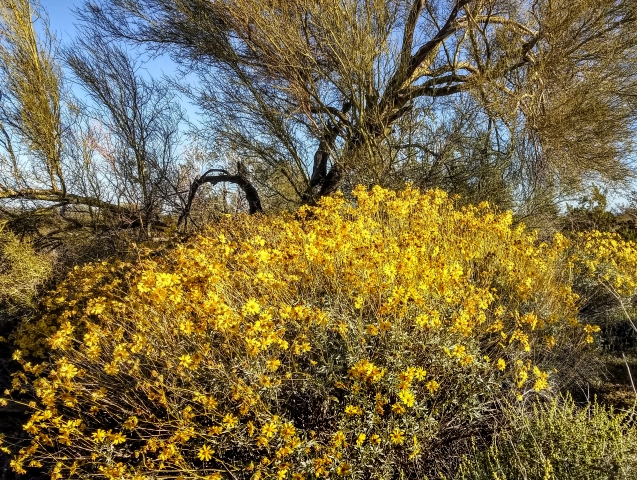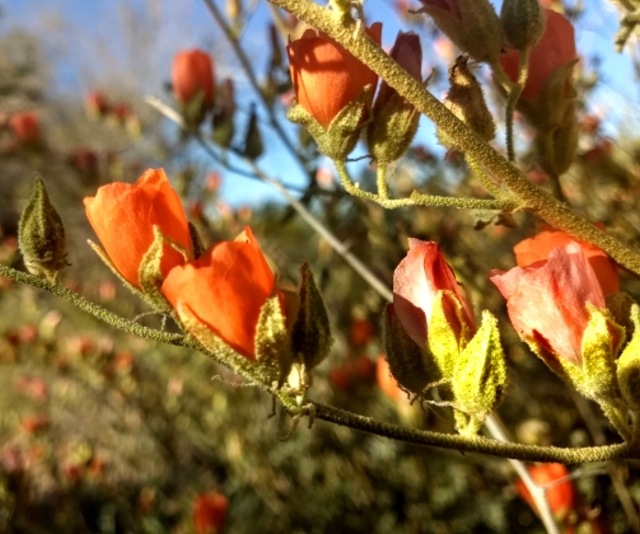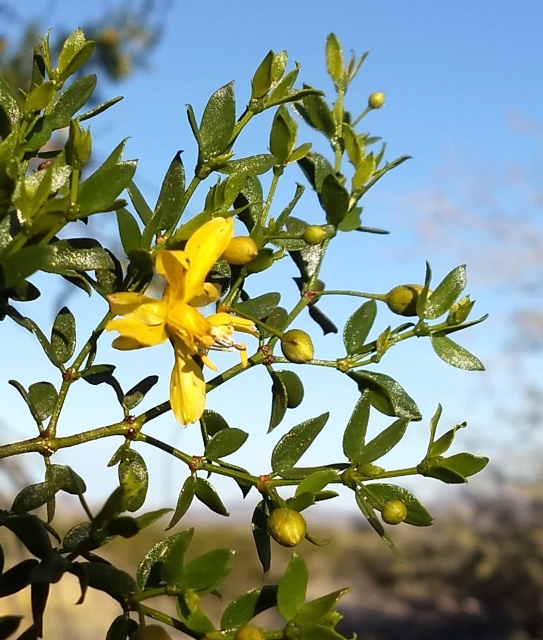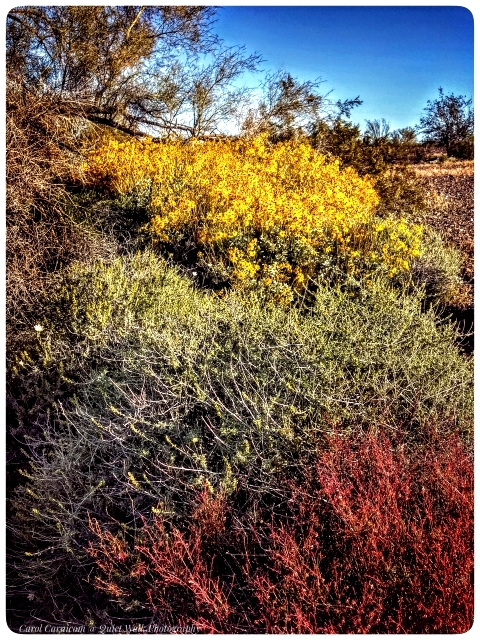 I spend a lot of time taking photos, culling photos, editing photos, and writing blogs of our travels using photos. Of special enjoyment is using the Snapseed app on my cell phone to bring out the best of certain photos, which I then use for the Higher Vibration Series that I post on FB. I am on day 161-163 of this series. The purpose of this editing is to have a greater sense of the feeling of what has been photographed, not just a record of what I've seen. I've started doing composites using Snapseed, which is a creative use of photography that I've not utilized before.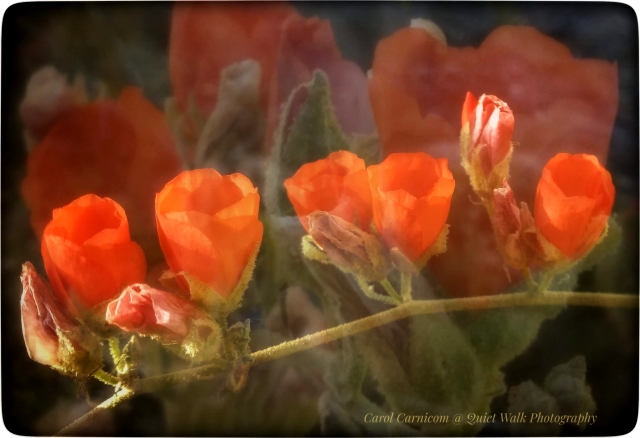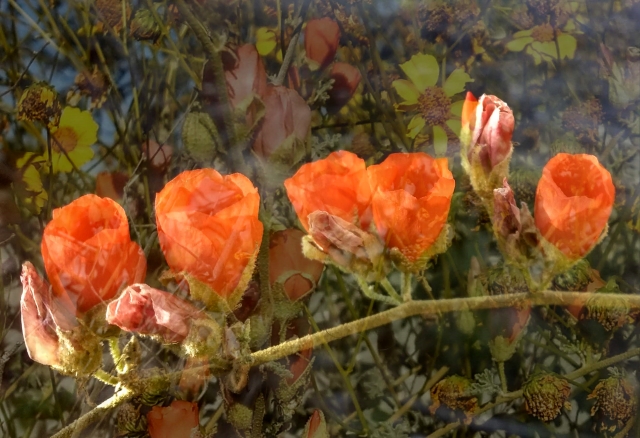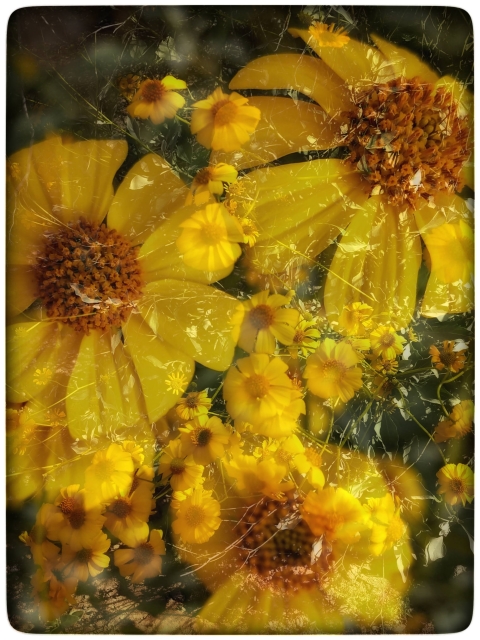 Besides photography and the domestic chores, I edit books and play viola or cello. Clifford works with his ham radio and plays the dulcimer much of the day. We get together with my brother Rollie for music as often as we can. An occasional trip to Quartzsite for errands rounds out our week.
While editing and culling I ran across an image from five years ago: Deschutes River looking toward the Newberry Monument in Central Oregon. That was a great trip!