Most mornings I walk in the desert at sunrise, as I love the quiet ambiance and the glow of first light.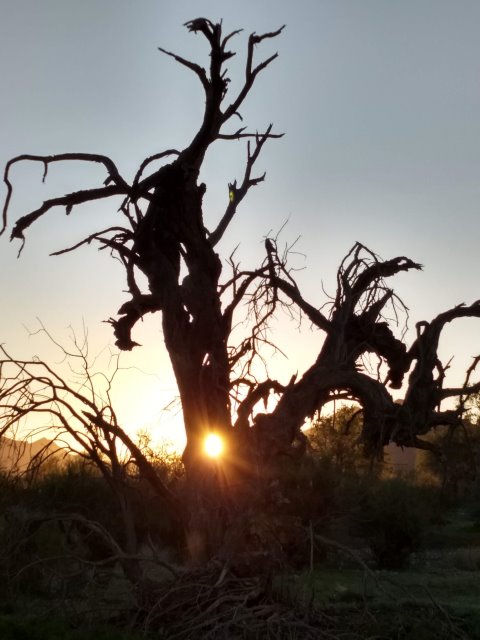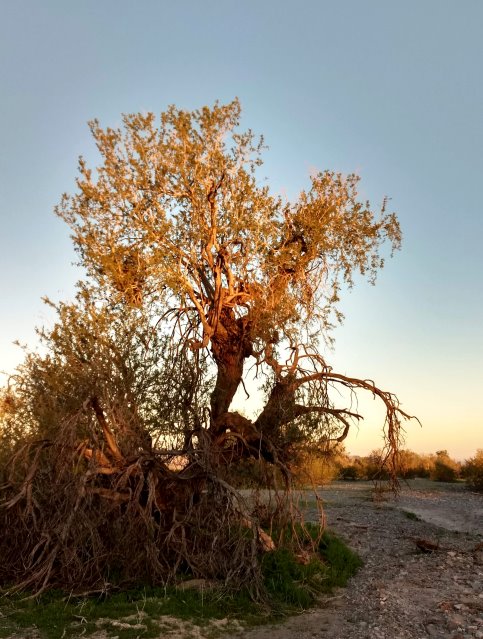 More flowers are blooming, which is quite delightful.
Desert marigolds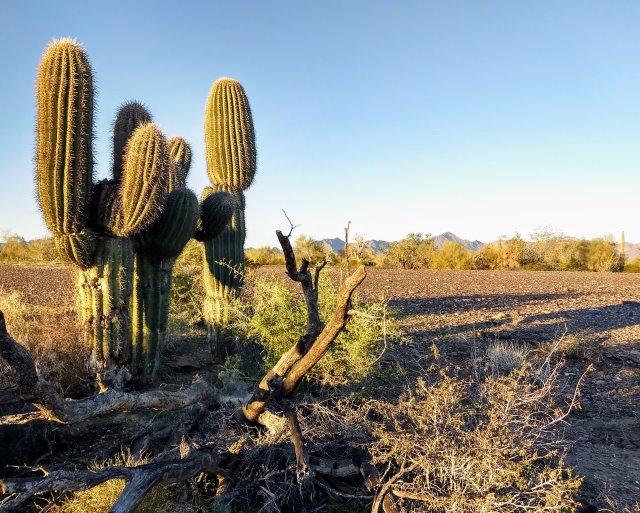 It is during these early days of February that the Carnicom Brothers Reunion is held in Parker, Arizona, about 30 miles north of Quartzsite. We first all meet in Quartzsite at Silly Al's pizza, as brothers Jim and Frank arrive from California, and brother Gene with his wife Clare arrive from Texas. Clifford and I are close at hand, being camped at LaPosa South, just a few miles south of Quartzsite. We are seated at a big hexagonal table and have the best pizza ever, as well as really good service.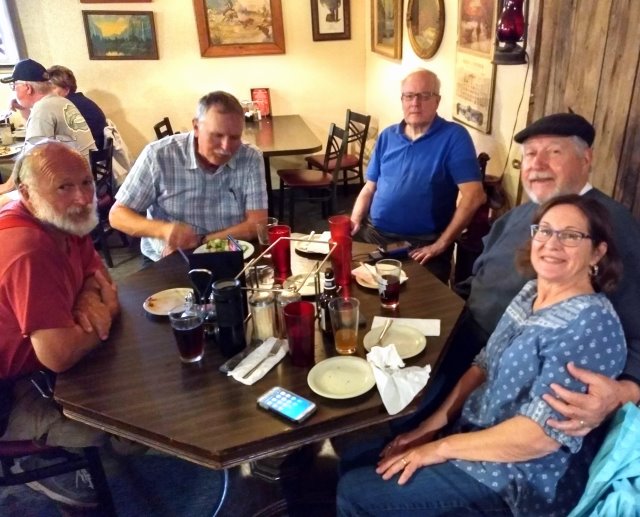 The next day, we all gather at the motel in Parker where Gene and Clare are staying, and set up in a small lobby area to watch the Superbowl, with big screen, snacks and all. I am not too interested in the Superbowl, but I am really liking the power and free wifi – downloading photos from the "cloud" and preparing blogs. It is fun to see all the brothers, and I especially enjoy having time to visit with Clare during the couple of days of the gathering.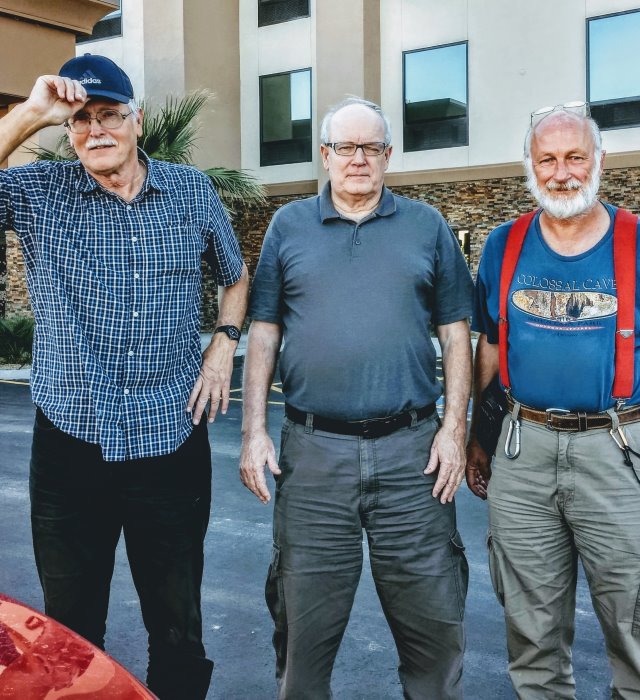 Another big deal is that my daughter, Becka, has purchased a ticket for me to fly to Atlanta later this month to visit her there for the first time. That is very exciting and plans are made for a fun visit.
Besides the desert walks and the gathering of the brothers, the other usual activities continue: ham radio, dulcimer, and CI projects for Clifford; editing, blog writing, meals and domestic chores for me. Rollie and I do music most days, outside when we can, and he joins Clifford and me for dinner and a game of cribbage every evening.
Carol and Rollie play bluegrass

Rollie shuffles cards for cribbage
I catch the sunset when I can.