Sunday February 17: It is a very cool but clear morning at Cacti Forest, the dispersed camping area we found northwest of Tucson, Arizona. I am up early enough to get a few photos at sunrise, then make coffee and write in the journals.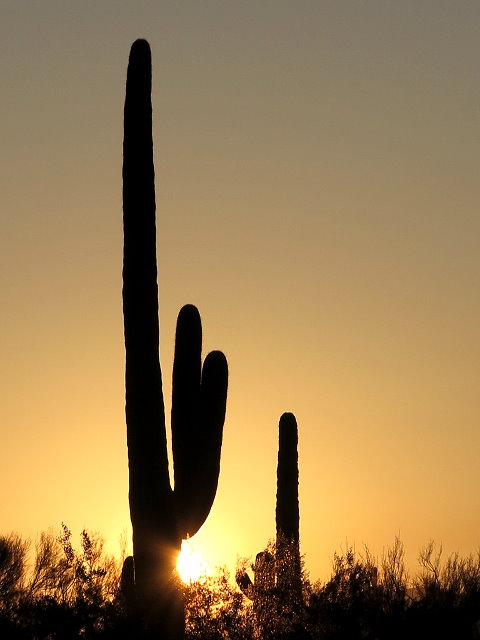 However, there are increasing clouds throughout the day, so charging the batteries is limited. Projects by necessity include activities that don't require use of the cell phone (which I don't have) or laptop once the battery is dead. Viola, journal writing, reading, writing postcards, and taking photos are some of today's projects.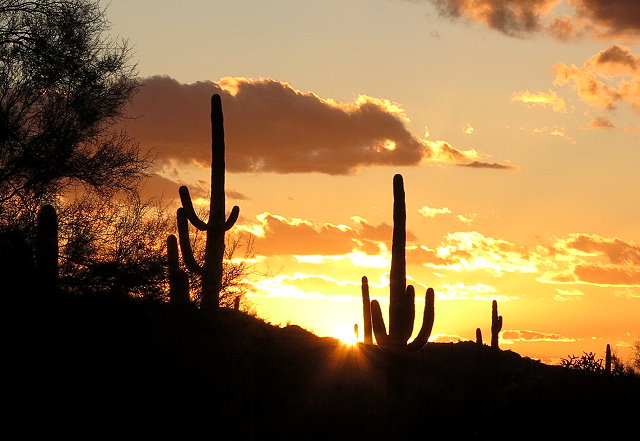 Monday February 18: Another cool and cloudy day in the Cacti Forest.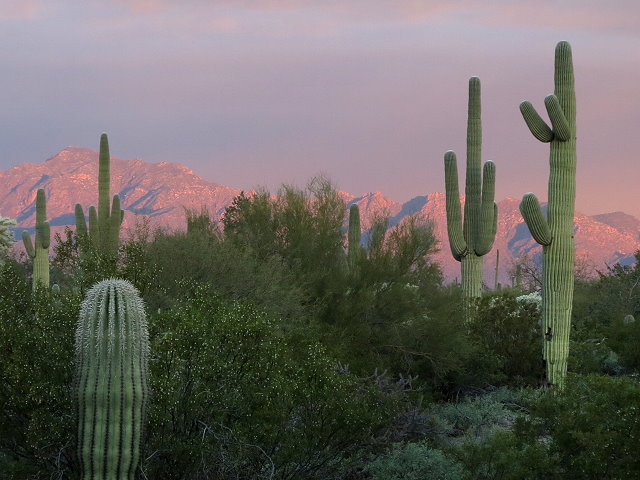 Today I pack and repack and repack my backpack for the trip to Atlanta to see my daughter, Becka. We are both very excited. Even though I work on some of my editing and writing projects, today's focus is mostly on preparing for the trip. Clifford learns how to water the herbs, leftovers are used up, and the backpack repacked once again. I go to bed late, but don't sleep very well.