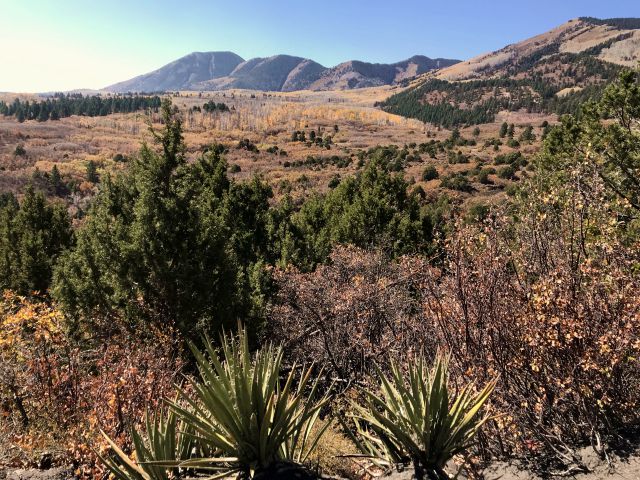 It is a beautiful autumn day, so after a quiet morning and breakfast,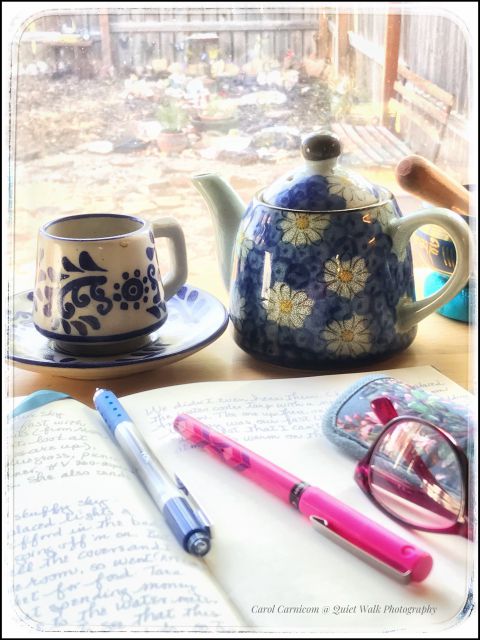 we all head up the mountain for a picnic and music. After a quick stop at Indian Creek Road for photos, we head on up to Pine Flats. As the breeze has picked up some, we find a spot that is a bit protected and set up our picnic, followed by bluegrass music.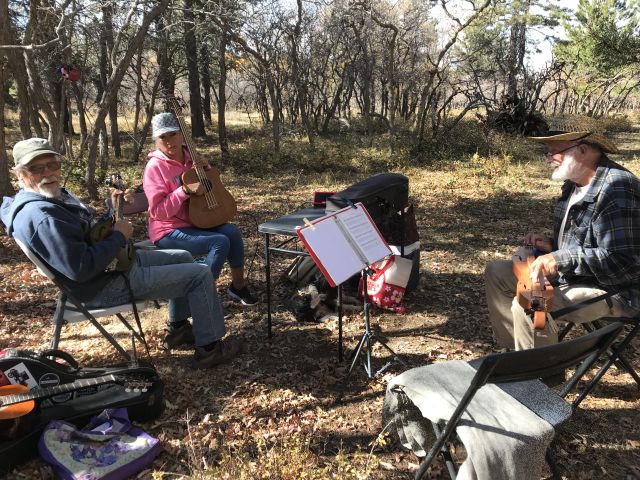 Tata makes dinner for all of us – lentil stew and cornbread muffins. It sure is a treat to have someone else cook!
I edit one of the photos from our picnic outing at Indian Creek from a few days ago and submit it to the San Juan Record, the local newspaper. They have a weekly contest and I only recently discovered that I was sending my submissions to the wrong email address.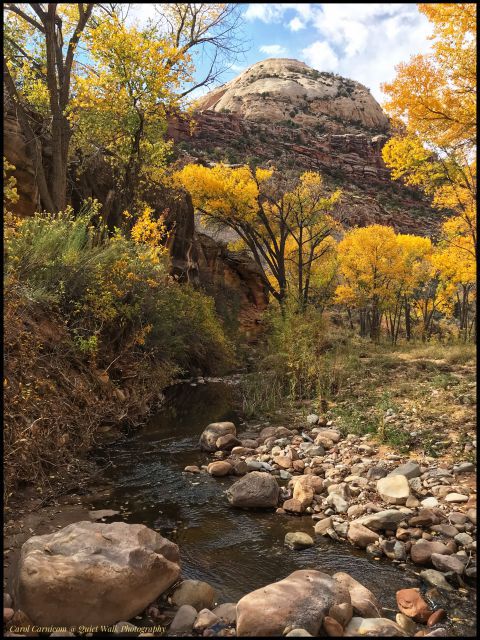 The next outing is a geode hunting expedition. The road is rugged, a jeep road only, so I am seeing mountain country that Clifford and I could never see in the Suburban. We pick up a few rocks to take back and of course, I take photos.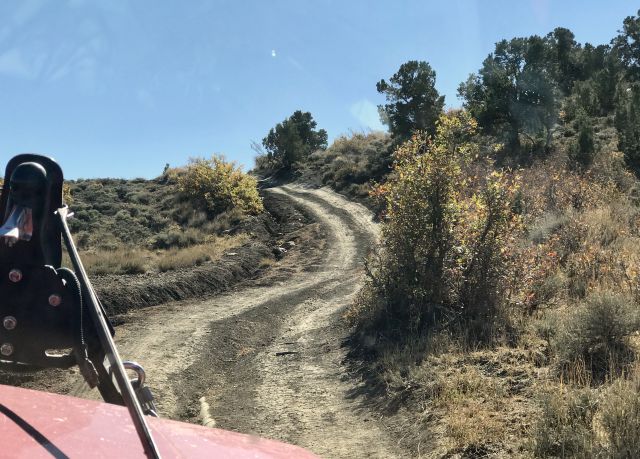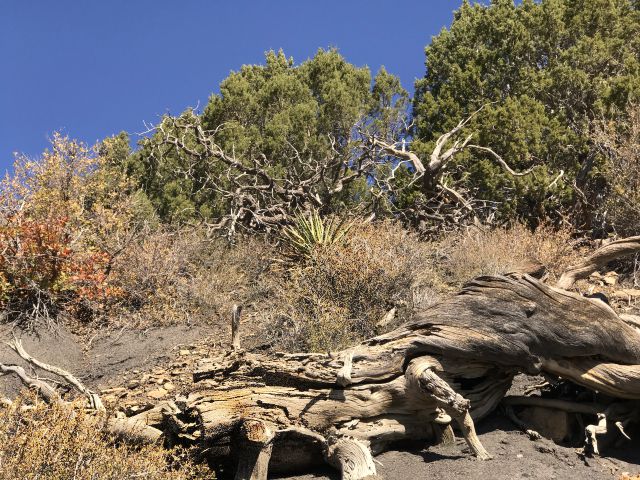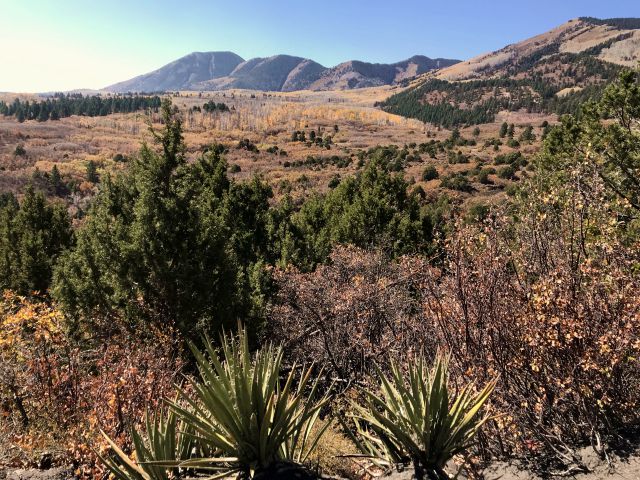 When we go to the market to pick up groceries for dinner, I see that my photo submission is this week's winner and featured on the front of the newspaper – Hooray!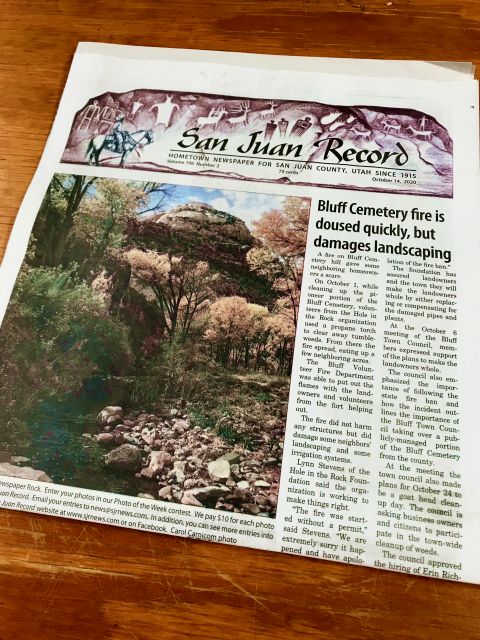 Tata cooks ribs for dinner and we play music while the ribs cook. I run out of time to do dishes, but get the daily higher vibration photo done – a photo from today's outing. A good end to the day.