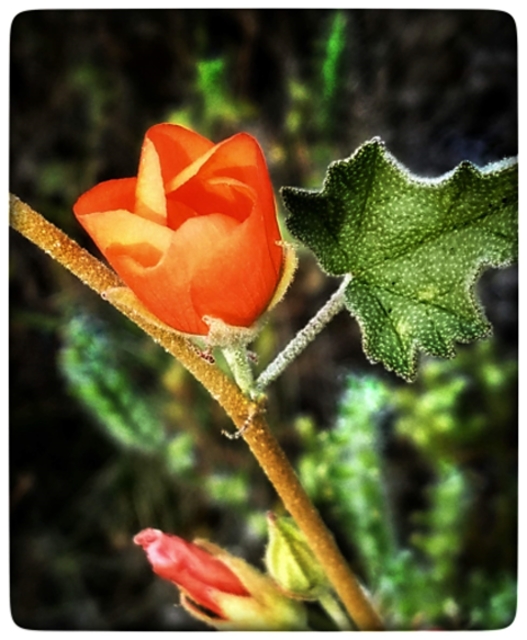 Sunday, March 29 – More flowers…. More restrictions, including mandated "Stay Home" under whatever names various states call it.
Monday – Clifford wakes me up at 3:00 a.m. because there is a mouse in the house and he didn't know where to find the traps. The mouse is subsequently trapped, and in the morning I thoroughly clean and disinfect the floor before getting on with my morning walk and other projects.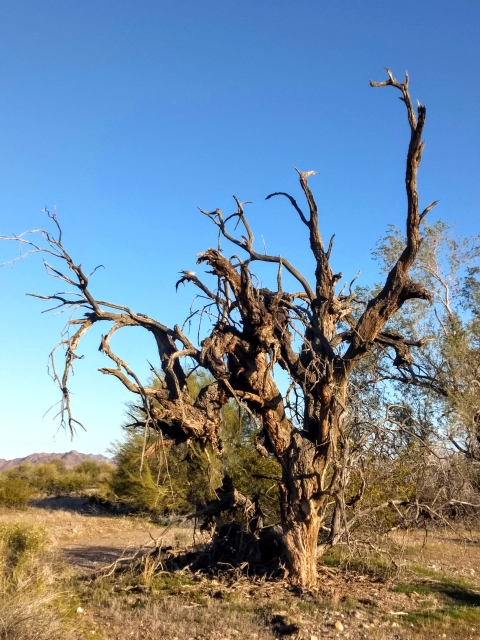 The flowers are so beautiful and I especially enjoy photographing and editing globe mallow.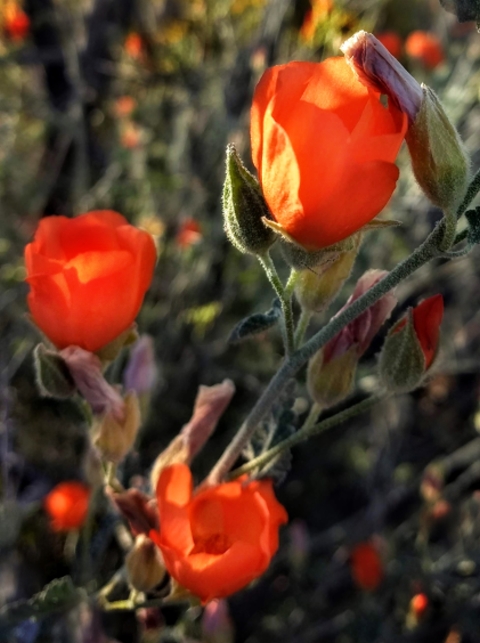 Although the desert marigolds are past their prime, they are still attractive and grab my attention.
Other blossoms, from the tiny ground-huggers to the tall ocotillo, add to the desert palette.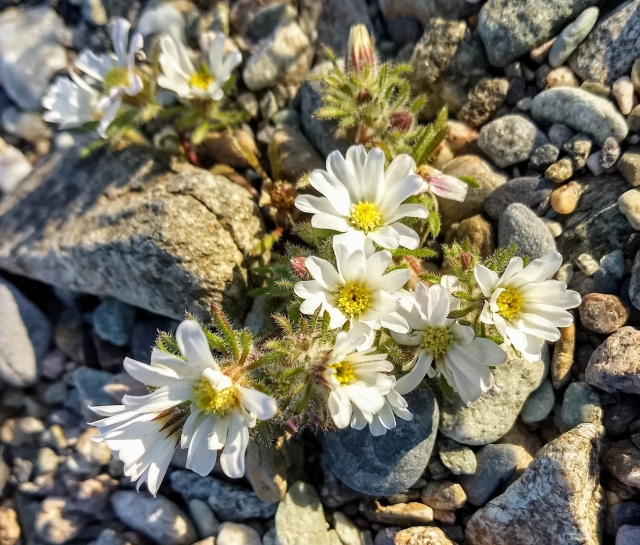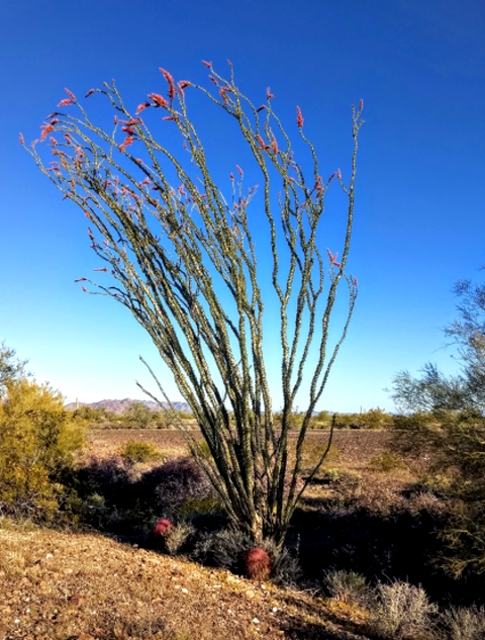 In the later afternoon, Rollie and Tata come over for dinner and music at a campfire.
Tuesday – Rollie comes to look at our leaking water pump, and later when he and Tata go into Quartzsite, he picks up one for us. In the afternoon, they come over, bearing food for dinner and our new water pump, which Rollie installs. We visit as we eat dinner, but no music tonight, being too late to get out the instruments.
And thus March marches out and we will see where April takes us.