Life is a journey. Even when Clifford and I are not on the road (the outer journey), the inner journey continues. Being back at our home base in southeast Utah, the lab for Carnicom Institute, we appreciate its conveniences. We have power and internet, not to be taken for granted, and Clifford will have the full lab to work in.
We take care of business, I do a lot of photo editing, blog writing/posting, finish editing and begin doing agent research for Ang's fantasy novel Princes and Priests. Clifford is deeply immersed in his lab work.
Although being in town is not very inspiring for me as a photographer, there are moments that are worth documenting and remembering, even if only in their ordinariness that is part of the fabric of life.
Morning is a special time for me. The rising of the sun is the daily miracle that I delight in. The first rays of the sun bring a glow to the naked trees that I see from our east-facing sliding-glass door.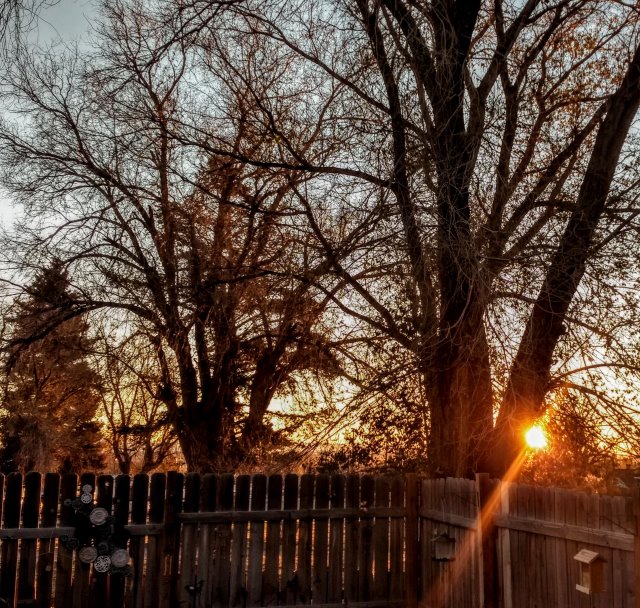 This is the time when I write in my journal and in the smaller Gratitude Journal, read inspirational writings, most especially resonating with poems by Mary Oliver, "…. and you too have come into the world to do this, to go easy, to be filled with light, and to shine" and "My work is to love the world" and "be astonished," (excerpts from the collection "Thirst"). As I write and read, I savor the aroma and flavor of fresh French press organic coffee.
The morning quiet time

Basil loves the morning light, also

Gratitude Journal

Some words of wisdom
We have had a bit of a rough start to our return to Monticello, as we discover that the hot water heater has been leaking while we were gone, and now the bathroom/laundry area has an unpleasant odor. A neighbor helps us cap off the leaking pipe, and after the mop-up operation, we run a fan and ozone to dry things out and deal with the odor. I begin having serious head ringing and auditory issues. From the ozone? I start spending time out in Cougar to get away from the source of the problem, whatever it is.
November 5th is a sunny fall day, so we go up Abajo Mountain to the Buckhorn campground for a picnic. I do a walkabout for photos, happy to have a blue sky day, rather rare nowadays. Because of the chilly breeze, we end up sitting in the car to have our picnic. A year ago we came up here and had a picnic sitting at the picnic table in spite of the breeze. Guess we were tougher last year. Haha… We then drive out to Pine Flats where we camped last June for the Amateur Radio Field Day. We are pleased to see that the roads have been improved, so we may able to come here with Cougar next spring.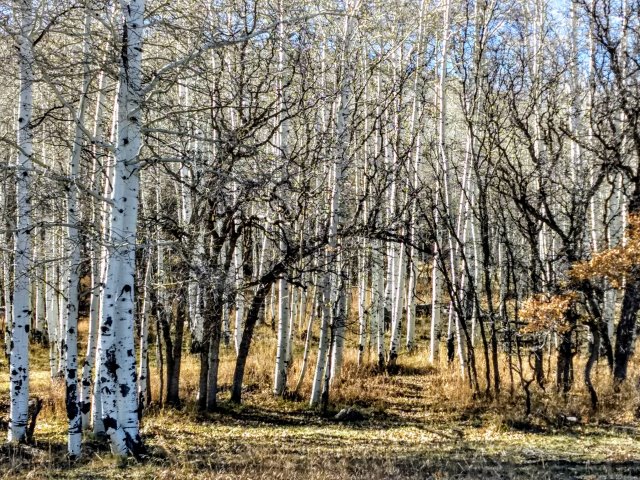 As the days go by, my head and hearing continue to be "off" and I don't know if it is the ozone, which is being run less or something about the house itself that is causing this toxic reaction. In spite of the head issues, I continue with photo editing, blog writing, and agent research, while Clifford works in the lab. We take breaks to run errands, walking to the post office, the hardware store, or the market. Because of the auditory problems I am experiencing, I don't play cello or viola much, and Clifford does not take time for his music, either. He is focused on the lab and the work that needs to be in place before we leave for Arizona next month.
In mid-November we make a trip to Farmington, New Mexico, a drive that takes us through the reservations of the Four Corners region. It seems to me to be a rather harsh environment.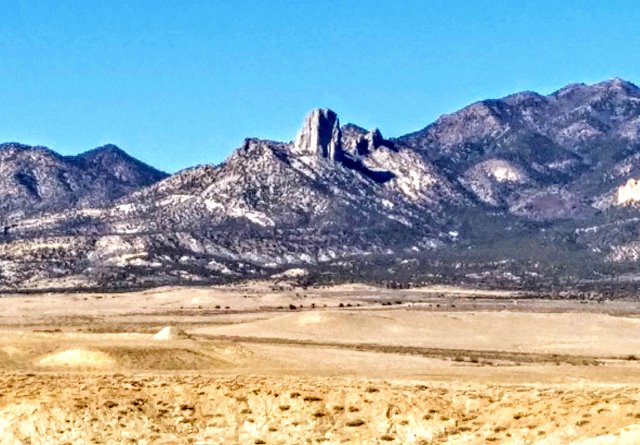 We are meeting with CI associate, Gary S., who has been on our unofficial staff for many years. He is exceedingly talented at fixing electronic devices and has repaired an important lab instrument, an osmometer, for us. Once we all arrive in Farmington, we go out to dinner before Gary and Clifford run tests on the repaired instrument. Everything is looking good! Hooray! This is an important addition to the lab work that Clifford is involved in.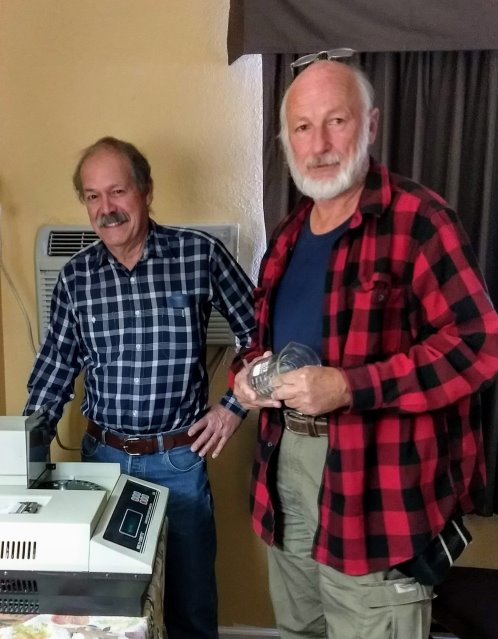 We spend the night in Farmington and the next morning, after saying good-bye to Gary, we head back to Monticello. We have many things to accomplish in the upcoming weeks.