Sunday March 18: I have tea with Rollie after taking photos of the creek with my smaller older cell and Clifford's newer bigger one.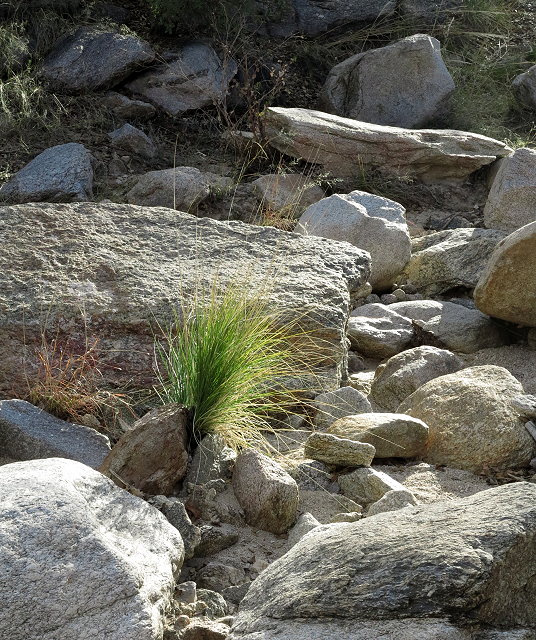 I like the bigger brighter screen, but the color seems just a bit off.  This photo taken with the canon camera for comparison.
Dark clouds move in and it looks like it could be a big rain, so I cover the fire wood and such, but the rain is brief and doesn't amount to much.
Walking to the far end of the camp, I discover that there aren't many spots suitable for trailers, so we were really lucky to get this nice big level spot where we and Rollie could both set up our rigs.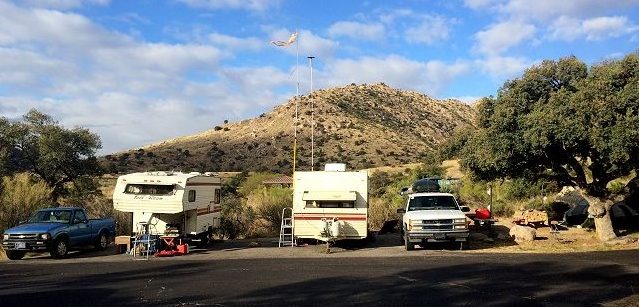 I edit for awhile, the second book of Ang's "Dragons of Va'ha'den" series. Then Rollie and I play music in the tipi tent. It is small, but more room than either his camper or ours.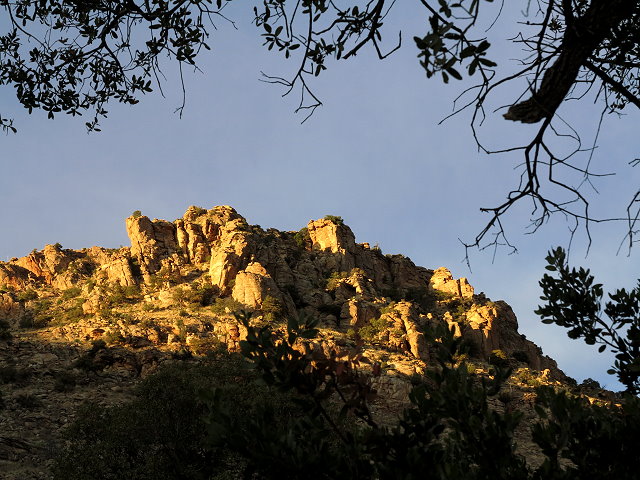 After dinner, Rollie and I play cribbage and he wins by one point!
Sometime during the day, the ongoing power issues, even with the new batteries, is resolved. I don't know what Clifford figured out, but sure glad it has been taken care of.
Monday March 19: It is a beautiful morning, and even though I thought about having a campfire for the morning chill (it is 34 degrees), I decide against it as I don't want smoke to mar of the air. It is warming up nicely, anyway.
I go sit by the creek for my quiet time, then make my organic French press coffee and sit in the sunshine to write in my journal. Rollie went to Tucson first thing this morning and when he returns we do music outside, the usual in and out routine: too hot in the tipi tent, too windy outside, but the music goes on.
Then we all go down to the Babad Do'ag Vista Point to get cell service, taking care of emails, downloads, texts, and so on. Merri sends pics of the continuing snow in Montana, while we enjoy a 70 degree day.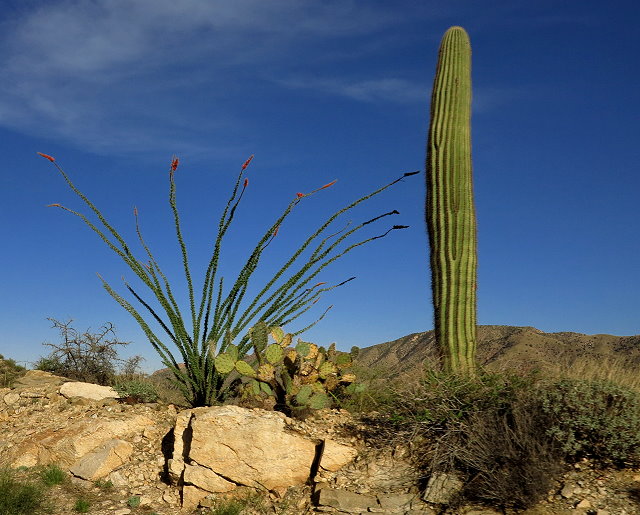 Our camping musician friend, Rachel, has returned to Molino Basin, so we are once again able to play music with her. We play until it gets too chilly out, then we all go to our respective traveling homes.
Rollie brings over some fish, which I cook for dinner, and tonight I win the game of cribbage before taking care of dishes and the usual evening routine.
Tuesday March 20: Another beautiful day here at Molino Basin Campground, and our last day, as we will be leaving tomorrow morning. I visit the creek, walking up the dry creek bed, then sit in the sunshine to write in the journal.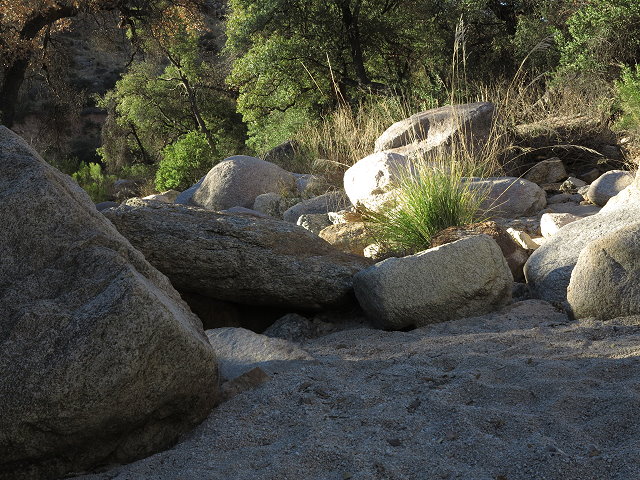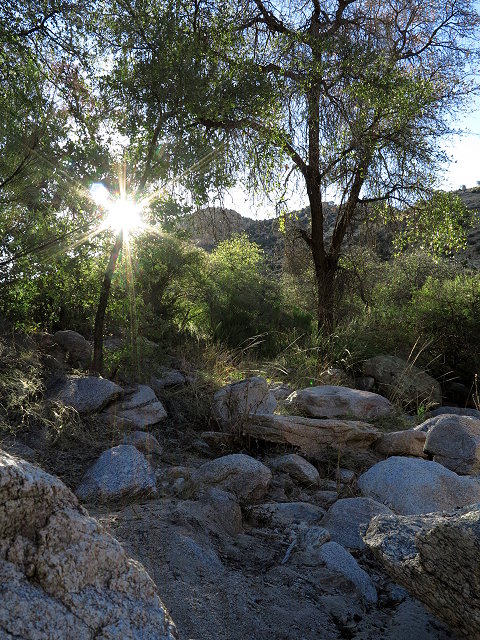 Rachel comes over and we do music one last time, as she is leaving for Colorado. Maybe our journeys will bring us together some time down the road.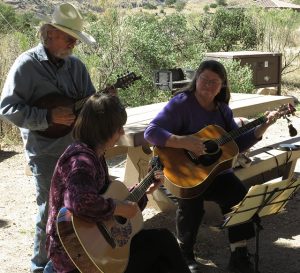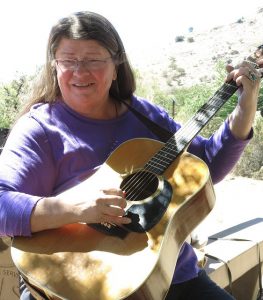 I cook nachos for dinner over a campfire, our last one here. After dinner, we start getting things packed up as much as possible so as to minimize what will need to be done in the morning. This has been a good camp for us with lots of music, making a new friend, hikes, and enjoying the mountain desert landscape.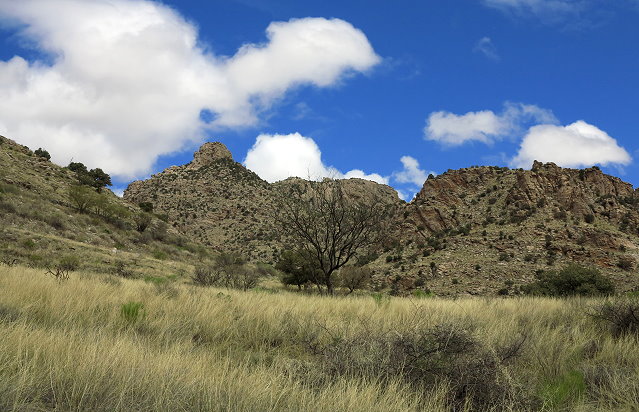 I look forward to another stay here if our travels allow for such.