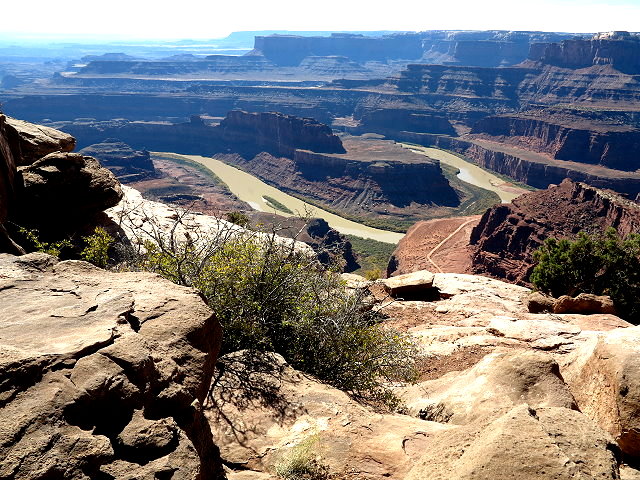 Saturday October 27: Today Clifford and I hike with our Colorado friends who are camped next to us at Dead Horse Point Utah State Park. We start from the Visitor Center and walk the canyon east rim trail out to the point that gives the park its name. The story is that wild mustangs were corralled here at the point, the best picked out to be kept as riding stock, and the rest turned loose, except for the time that they were left corralled and died of thirst. Not a pretty story, but the name remains.



Rock Formations
and Canyons

View of the Colorado River from Dead Horse Point
It is a scenic hike with deep canyons on all sides and the Colorado River far below. Back at camp, we all rest up a bit and then head to Moab to have dinner together at Eddie McStiff's. This is a fun outing for us and after we return to the park, we have tea and visit until midnight.