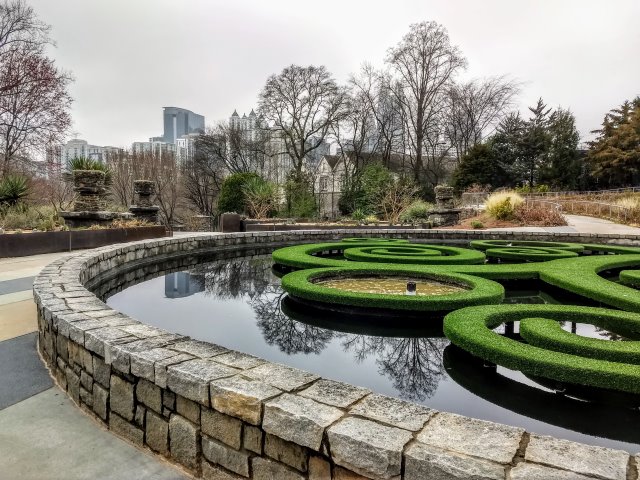 Thursday February 21: I am up before Becka and take this quiet time to write in my journal. After she gets up, we take care of essentials: lessons plans for her, texting Clifford for me, and coffee for both of us. Then on to fun and adventure in the drizzle and mist of winter in Atlanta.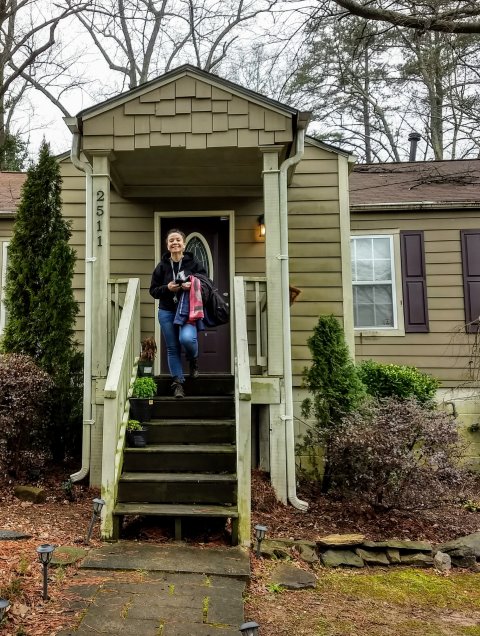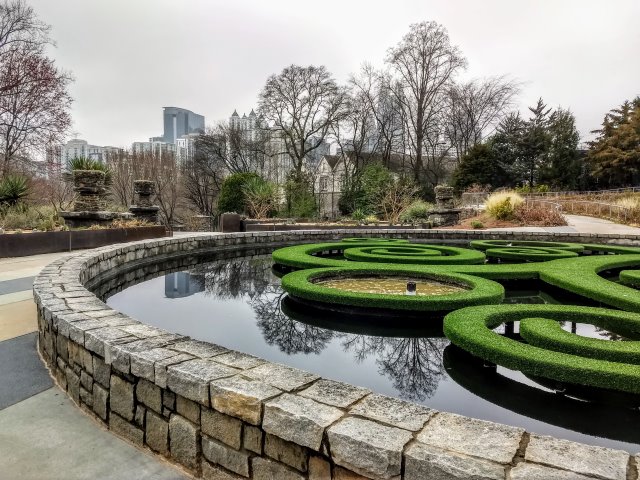 Our first stop is the Botanical Gardens, and what a great place this is! Orchids and rain forests and fountains and much more. The rain has stopped and everything is fresh and bright. We stop at a little cafe for a cheese tray and wine, which was delightful as we chat. Then more sight-seeing in the Gardens, including a display of gorgeous wooden bowls. So much beauty in such a few acres.
Outdoors at the Botanical Gardens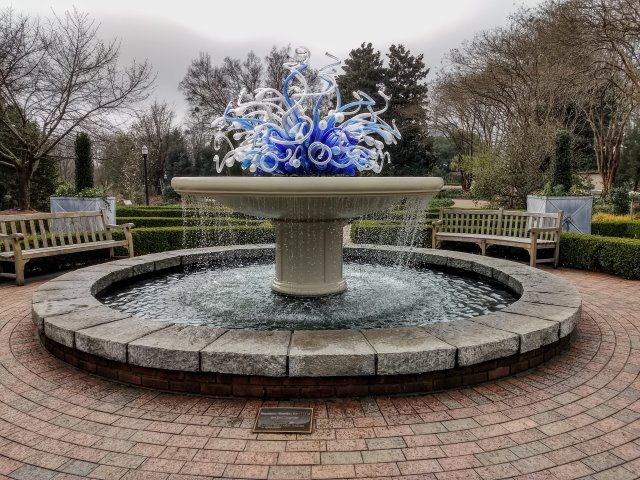 The orchid house at the Botanical Gardens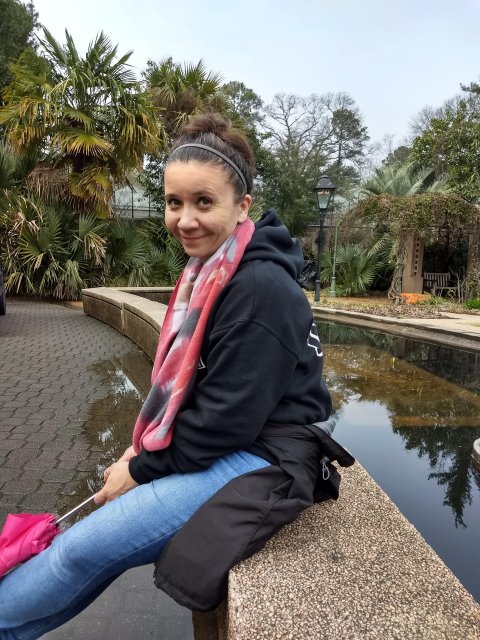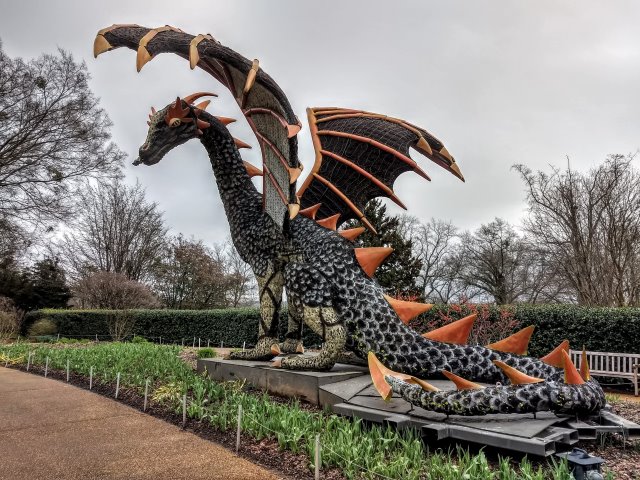 Our next stop is the Farmers' Market, which is not like any other farmers' market I've even been to, being more like a wholesome warehouse with aisles and aisles of fresh produce, but also honey, teas, fresh baked goods, and much more. What a great place to shop.
Our next stop is a mall and when we go inside, it does not look like any other mall I've ever seen. It looks like a medieval castle inside and we were called "my lady" by the "servants" who were dressed in beautiful medieval clothes. Coming here was a surprise to me; had I known, I would have certainly dressed up, as Becka and I are members of the Royalty! We even have our photos taken with the queen.
Becka bought a bottle of muscato, which we sat and sipped in front of a fire in a great huge fireplace – true castle-style – until we were called to the bleachers and seated in the Royalty section, just beneath the throne balcony of the queen and her entourage.
Muscato and…

birthday cake
First off, fancy prancing horses came out into the arena to dance for us. So beautiful, stirring my memories as a child of loving horses and so badly wanting one. We are served a feast while the tournament is held. When the knight for the Royalty comes out, he throws his rose to ME!
The story goes that the king has died and members of the court are trying to dethrone the queen. The tournaments proceed with jousting and hand-to-hand combat.
The knight the queen has chosen to fight for her vanquishes her foes and all is well for the queen and her knight. So much excitement, even though it was make-believe. How intense it must have been when it was for real back in the day.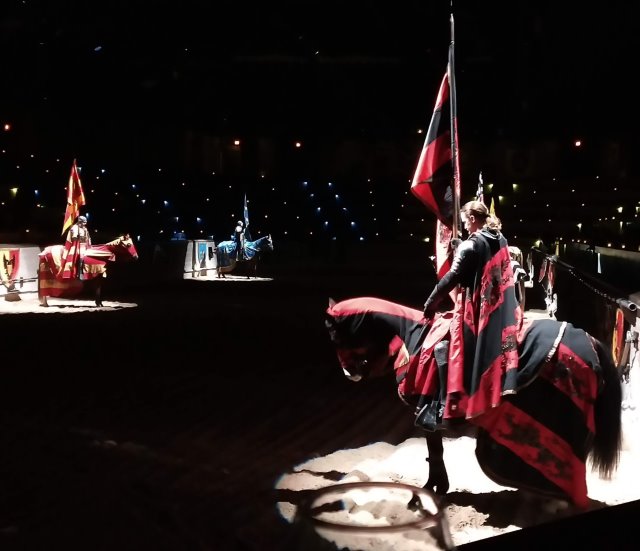 It was a wonderful jam-packed day and after returning to Becka's cozy home, I send Clifford a message and head to bed.