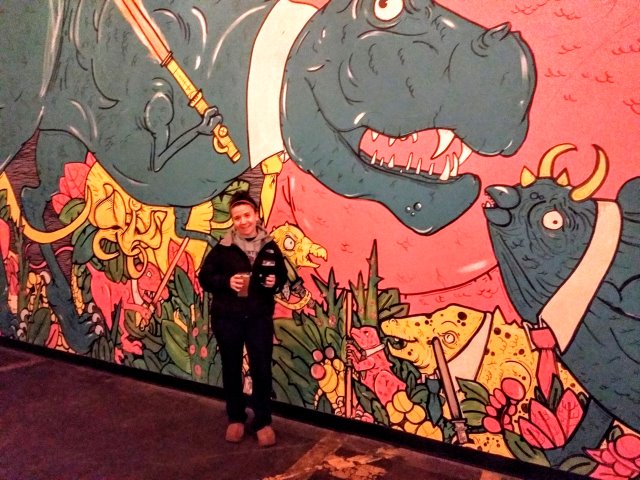 Friday February 22: Becka is already up and quietly reading when I get up. After breakfast, we go for a walk through the neighborhood, old houses, some big and fancy, others modest, but all with trees, shrubs, flowers, and lawns. We stop at the "local library" and I pick out a book to take back with me.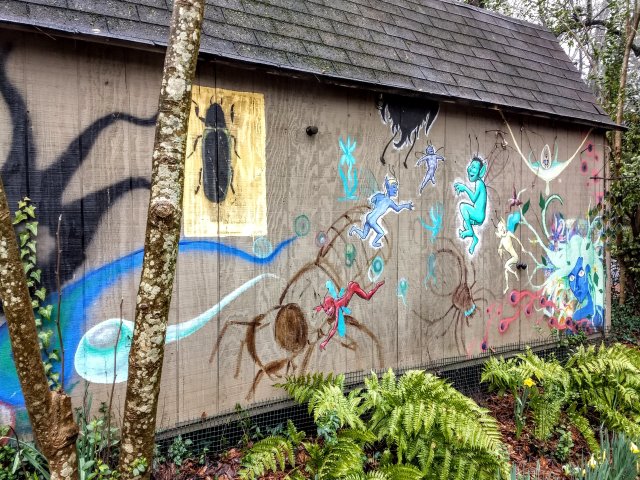 Flowers abound in the neighborhood

The local library
Today is mostly at stay-at-home day, as she has lessons plans to write. I try working out the problem with FB using the laptop, but to no avail. I am now tied into the previous owner of my phone number, even though I have had this number for nearly two years. After wasting too much time with the FB problem, I do some editing and then read while Becka continues with lesson plans.
In the early evening, we go for an outing to Monday Night Brewery, standing around a campfire with our "brew" and chatting with the fellows who are also enjoying the fire.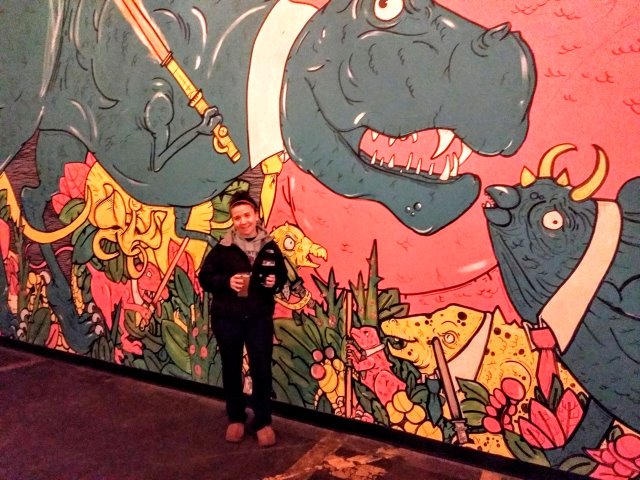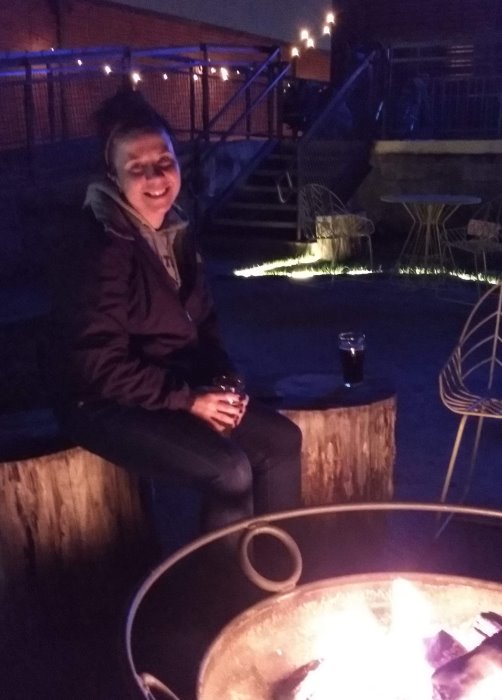 Back at Becka's place, we have left-over chicken and sweet potato pie from the Farmers' Market, delicious, better than pumpkin pie. Then a big campfire in Becka's back yard with one of her neighbors invited to join us. We are having such a good time that I didn't notice the time until we wrap things up and find it is already past midnight.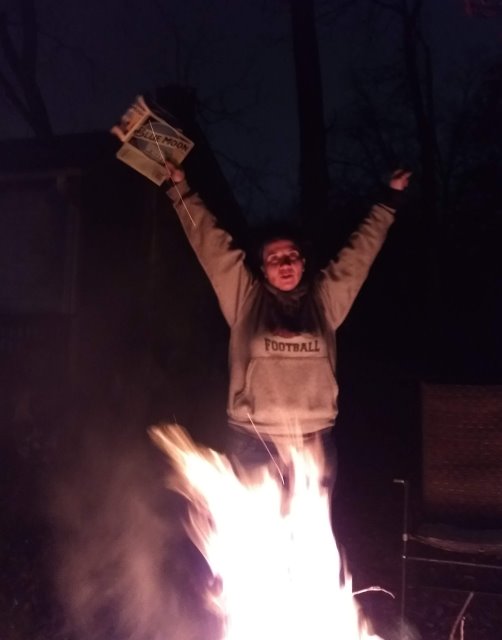 I take a shower so I don't smell like campfire smoke, and then send a good-night message Clifford. He replies with the news that it snowed today at Cacti Forest northwest of Tucson where he is camped while I'm off having fun with Becka in Atlanta. Snow there is a bit unusual and I hope he has taken photos to show me.
Saturday February 23: Another misty kind of day in Atlanta. I like it! Becka and I have a quiet morning of reading and journal writing, sharing muffins and coffee with her roommate Jason. Then she and I head off to treat ourselves to pedicures in a section of town that doesn't feel like we are in a huge metropolis, just staying in the "village" of East Point which is only separated from Atlanta by a technicality, i.e. this side of the street is East Point, that side of the street is Atlanta. We go to Panda Express for lunch and Ross for shopping. With Becka's help, I am able to find the kind of light-weight pants that I am looking for. Shopping with her is so much more fun than shopping by myself!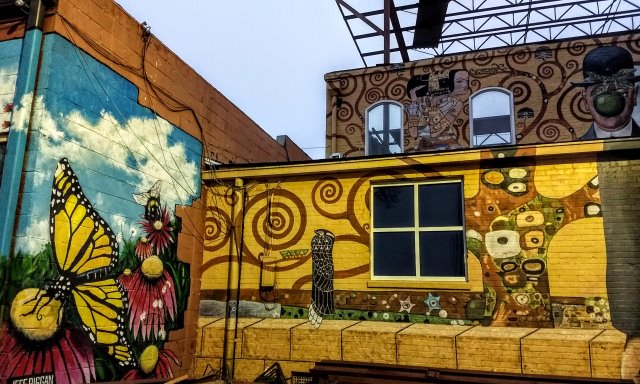 On the way home, we stop at a market to get food for dinner, and Becka makes us a really great meal – marinated steak, stuffed baked potatoes, and an amazing fruit salad. She is really quite the cook! What a delight to eat such well-prepared food.
She has finished the book she has been reading – a true story about a double murder that happened in this neighborhood in the 70's, most likely in one of the houses that we saw when we went for our stroll yesterday morning. Kind of an interesting topic of conversation, and what's even more interesting is that there was another double murder in the area about the same time with some oddly similar circumstances.