May starts out with a trip up Abajo Mountain for a picnic and music. In the morning it is calm with a lovely blue sky, but by time we head up, it is quite windy. We drive around Pine Flats until we find a spot a little more out of the wind.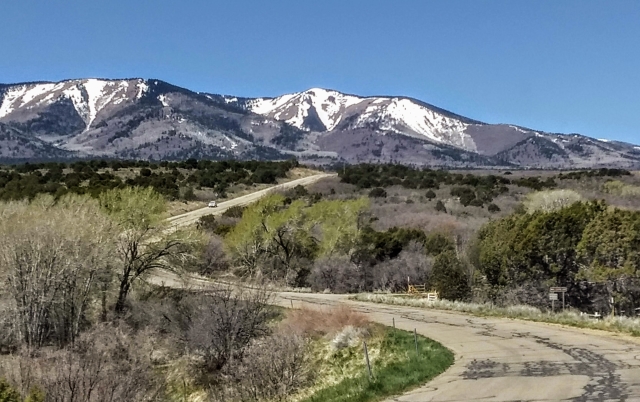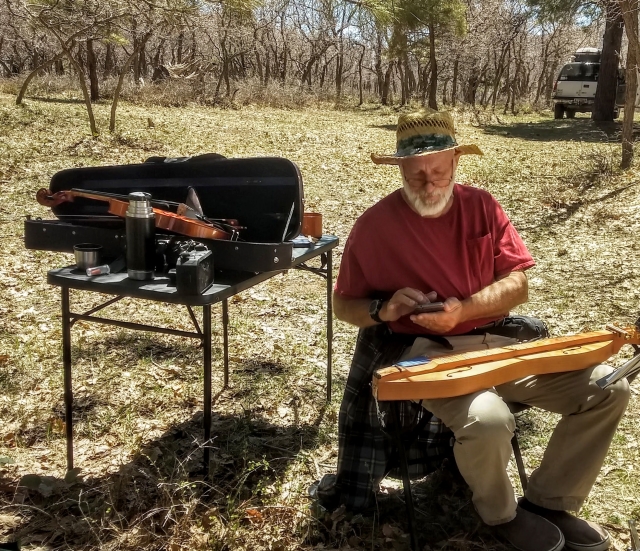 The next two weeks are projects at homebase. With highs in the 60's and windy most days, we are not so tempted to make more trips up the mountain.
Working on the backyard ….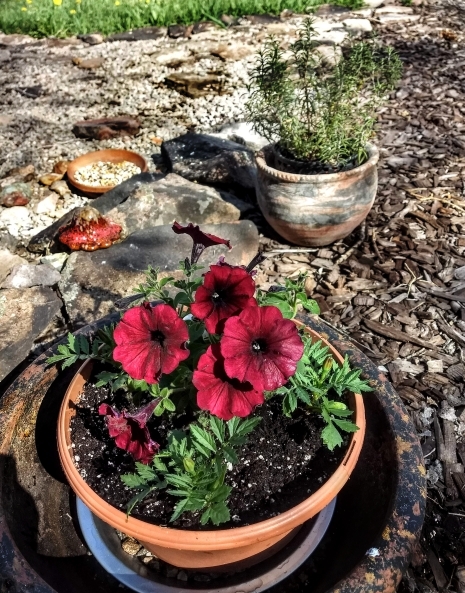 as well as the usual editing and domestic chores, fill up much of my day. I play around with Snapseed to make the most of flower photos, as this is the first year that we have had such blossoms. Many of these become the daily Higher Vibration posts.
Rescuing a volunteer gaillardia on the street corner becomes a little landscaping project – little in size, but big in effort!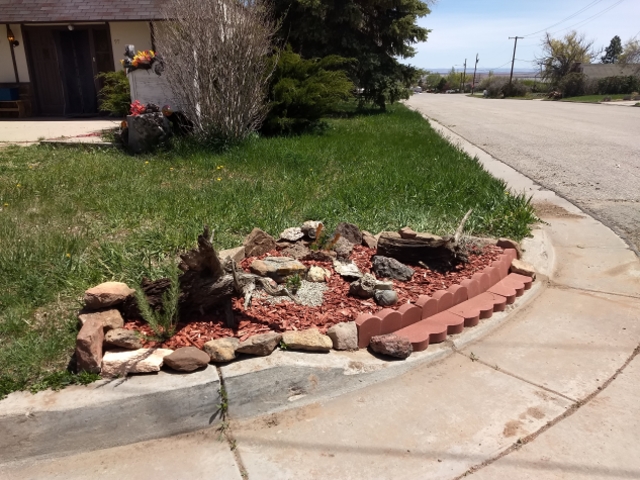 Clifford works with his ham radio and music with the dulcimer and the CI Legacy Project.
Most days we go for a walk around town, just to get out. We are looking forward to campgrounds opening, hopefully by the end of the month, and maybe other outings in the meantime.