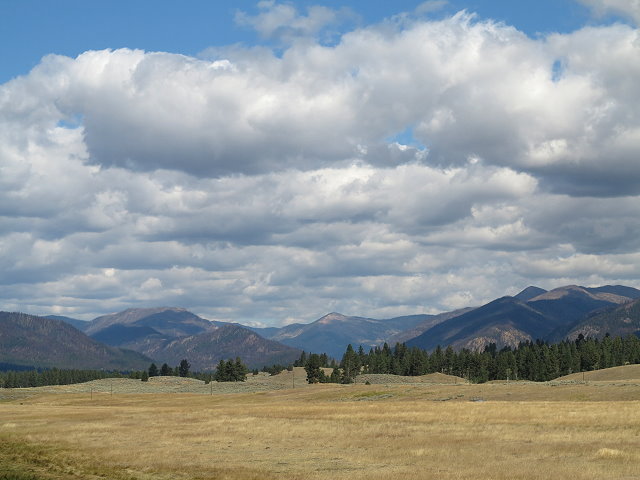 Friday August 31: My brother Rollie and I are up early and make coffee in his motor home here in Sun River, Montana, before we start packing up for the return trip over the mountain and back to the campground at Seeley Lake. My son Matt joins us for breakfast and we say our good-byes. It was a good visit and I'm glad we had time for fishing ventures yesterday, as well as sharing meals and chatting.
It is a windy drive back to Seeley Lake, not only across the prairie foothills on the east face of the Rockies, which is usually windy, but even into the mountains. It makes the journey back harder for the Rollie and the motor home.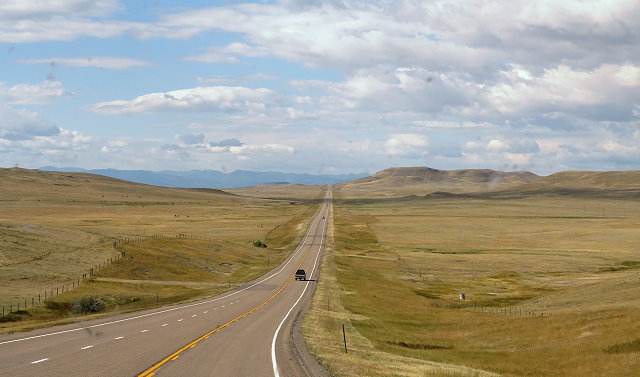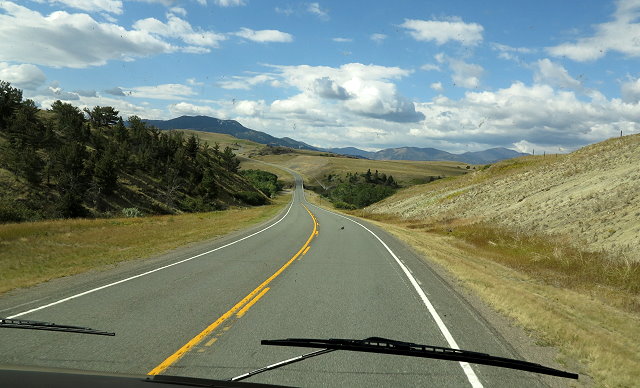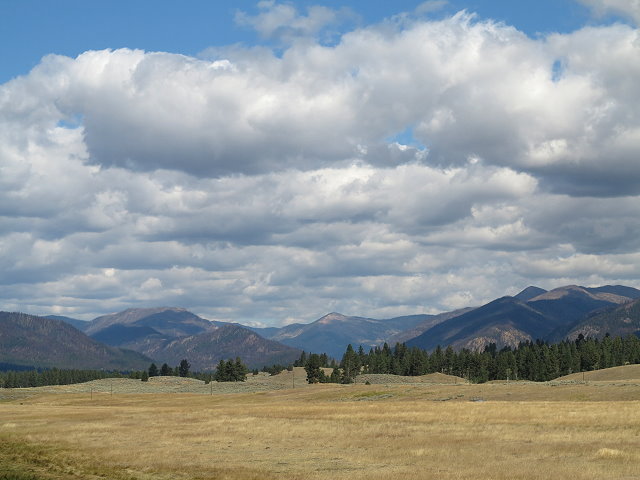 We arrive safely at the Seeley Lake Campground in time for me to make lunch for the three of us (Clifford had stayed to hold down the fort – Cougar).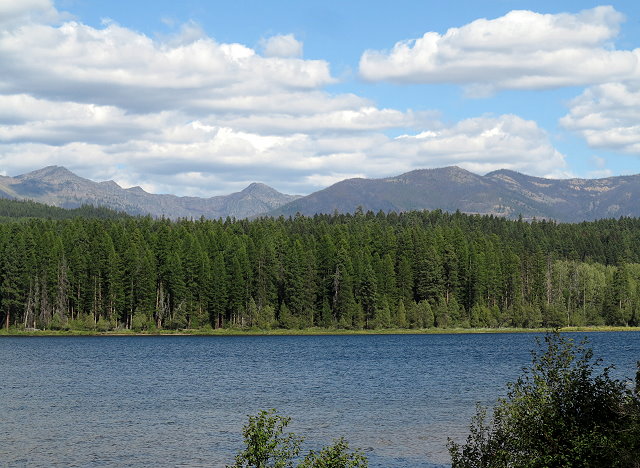 We make a campfire, and Rollie and I play some bluegrass tunes. Dinner is a left-over baked trout, as good as the one we shared with family at dinner last night in Sun River. It was a good trip, but I am glad to be back to our campsite with Clifford and Cougar.