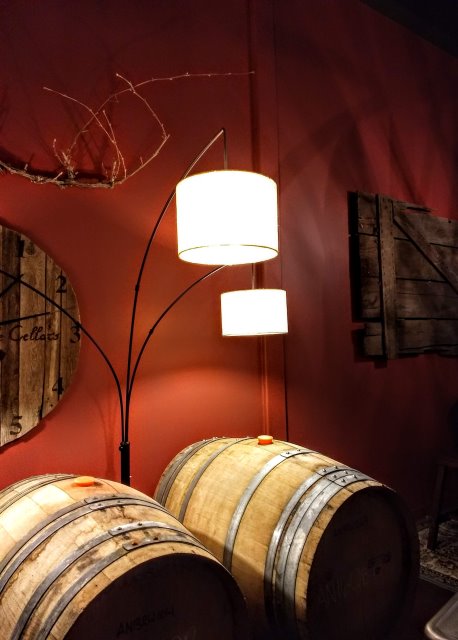 The first week of August finds me on a road trip with my daughter, Becka, on our way to visit long-time friends in Pasco, Washington. Jeanne and Ted have been family friends since the mid-1970's when we all lived in rural central Montana, several years before Becka was born. Jeanne has been my BFF for over four decades!
Becka is so much fun to be with. She is fun-loving when it comes to all the things we do together, and deeply thoughtful when that is called for. On this trip, it is mostly the fun-loving side as we join Ted and Jeanne in wine tours, museum visits, great meals out and in their home (Ted is quite the chef!), sipping wine in their lovely flower-filled backyard, and basking in the pool at their son & daughter-in-law's nearby place on 100+ degree afternoons.
Ted & Jeanne

Becka

Winery ambiance

Mckinley Springs Winery

Winery on the hill…

…growing their own grapes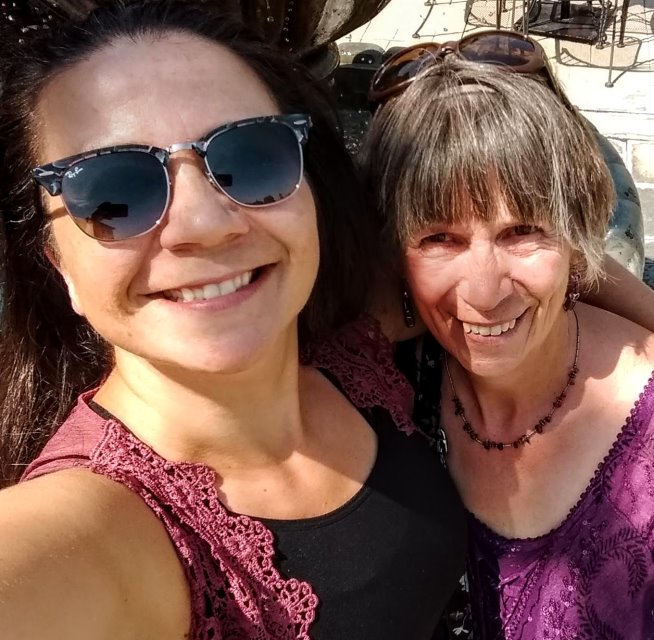 We stopped at the Whitman Mission Museum, the site of the mission founded in 1836 by Dr. Marcus and his wife Narcissa Whitman. This became a valuable stop for travelers on the Oregon Trail during the westward migration. However, it sadly came to an end when, during a measles outbreak, the Native Americans of the area killed Marcus and his wife and the children in their care, believing that the measles was intended to wipe out the Cayuse Indians.
Pond at the Whitman Mission

Whitman Memorial
And on to the next winery for lunch.
BFF Jeanne – photo by Becka

We look over the menu – photo by Becka
Pool time at Matt and Gloria's place. 104 degrees today, but water, wine, and snacks make it just fine, and we stay until after dark.
Cooling off in the pool

Sunset as seen poolside
It was a joyful several days and all I can say is that I look forward to more travels with Becka and more time with my dear dear friends.