Wednesday August 29: Early morning at the Seeley Lake Campground in the Seeley-Swan Valley of western Montana, I go down to the lake to take photos in the mist. The ambiance of mist and fog appeals to me.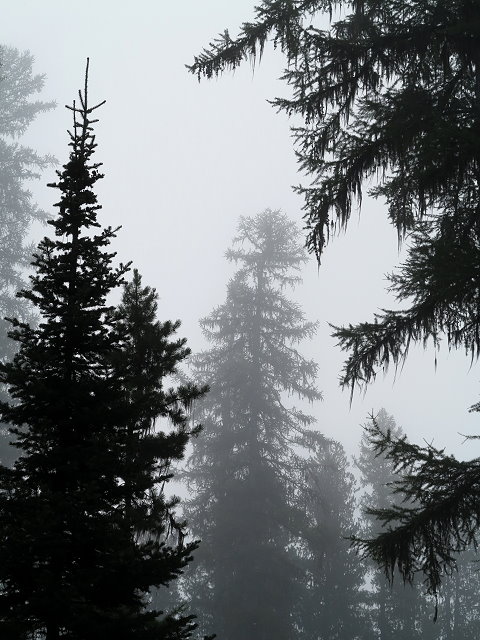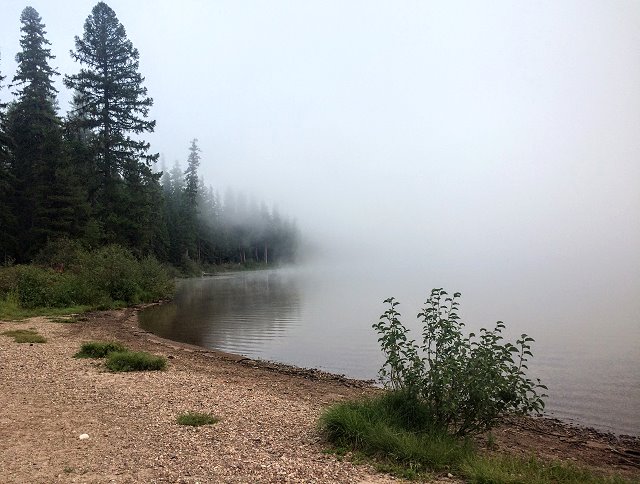 I fix yogurt and fruit for Clifford and myself, make coffee for the thermos, pack a little bag of clothes, and wait for my brother Rollie to arrive with his motor home. He and I are going together to Sun River on the other side of the mountain from the Seeley-Swan Valley where this campground is located. Clifford will be staying at the campsite with Cougar, holding down the fort, so to speak.
Riding in the front of a class-A motor home is quite the vantage point for seeing the scenery, but it feels like a long drive from Seeley Lake to Sun River. There is certainly a lot of variety in the landscape and I especially enjoy seeing the rivers, something that I miss living in Utah.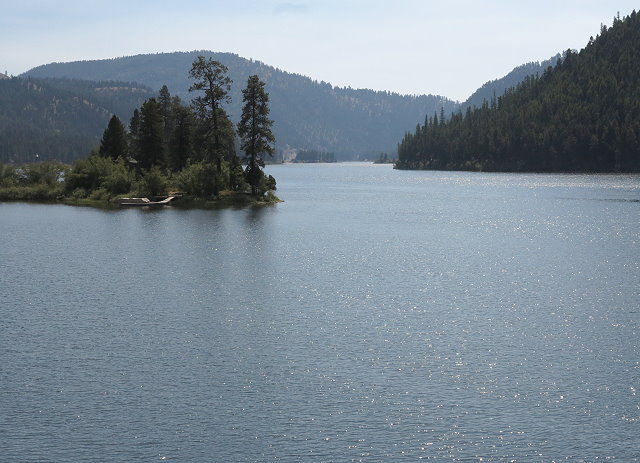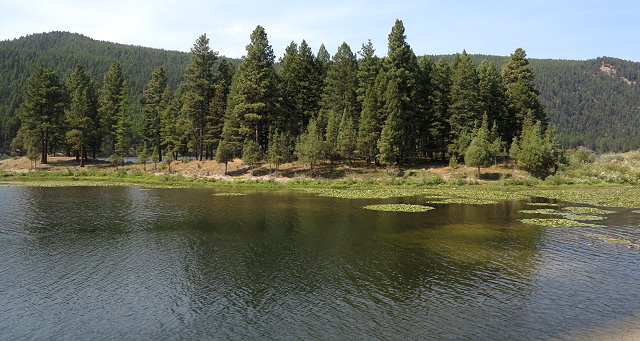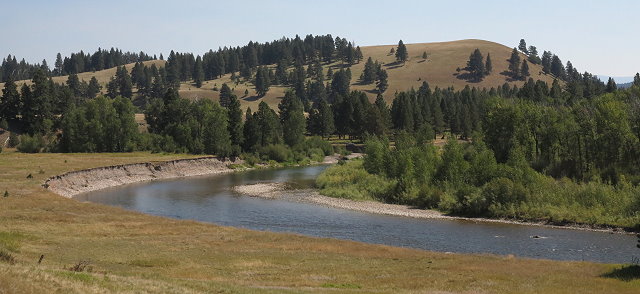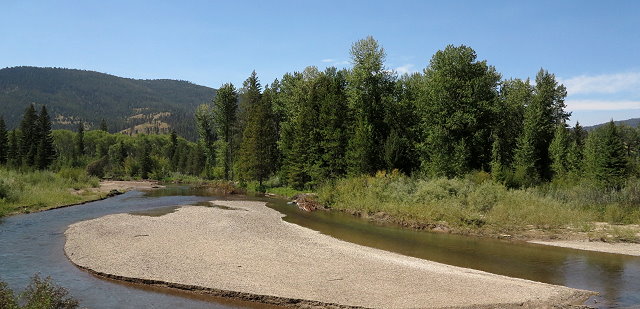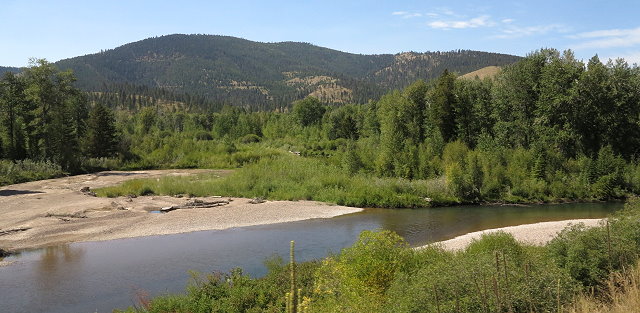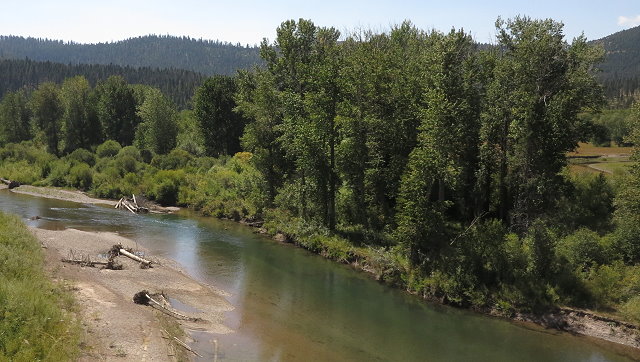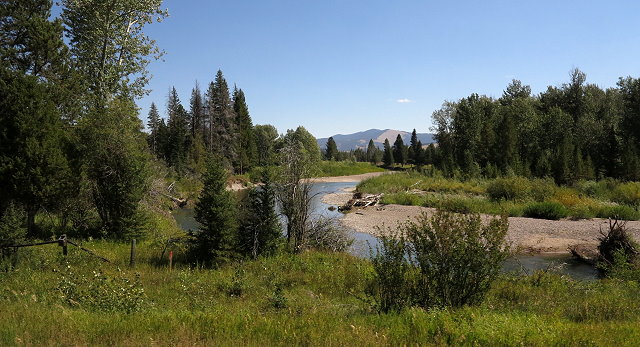 Although I grew up in western Montana, I also lived within view of Crown view for twenty years, so there is a familiarity with seeing the scenes from the east face of the Rockies.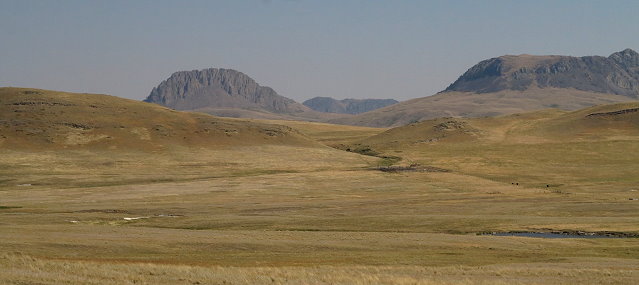 Once we arrive in Sun River, we find Matt and a fishing buddy, Lexie. It is good to see him. After Rollie gets the motor home set up, we all walk down to the river just to see the river. Tomorrow will be the fishing day.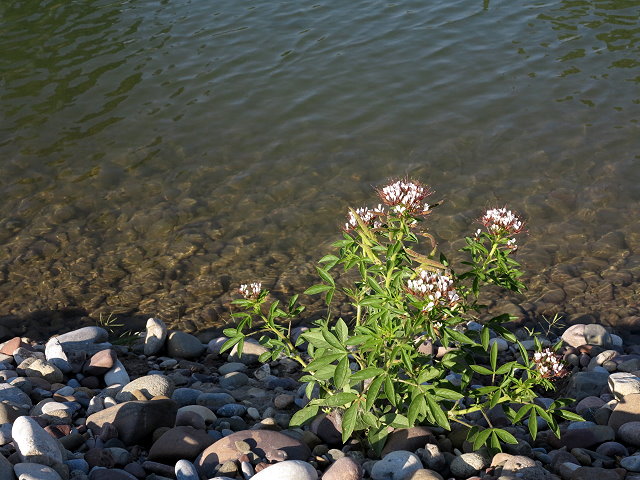 I make dinner for all of us in the motor home and we visit until late. Rollie's couch is my bed tonight.