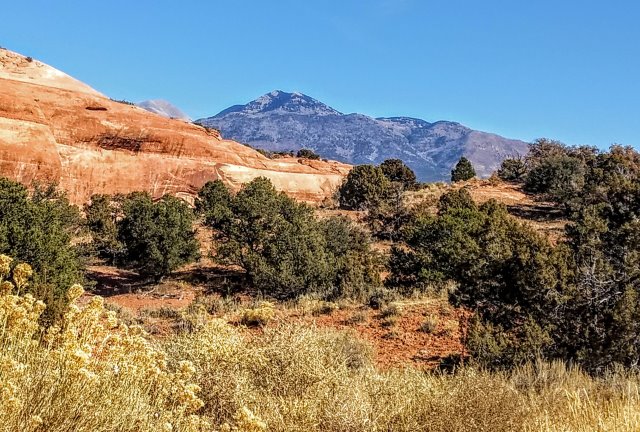 The early days of November are relatively calm and sunny days warm enough for us to spend time time in the back yard. Writing in the journal while Clifford plays dulcimer is especially pleasant. Most of our day is spent on projects: I am catching up with travel photo blogs and editing for a couple of authors, while Clifford focuses on music for the dulcimer, ham radio, and preparing for the televised interview to be held mid-November near Boulder, Colorado.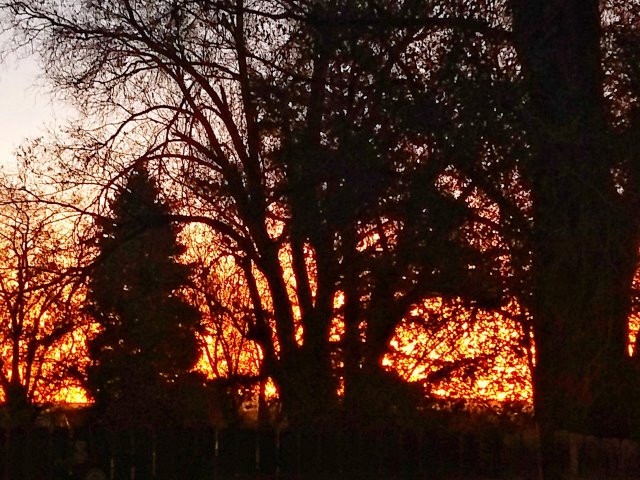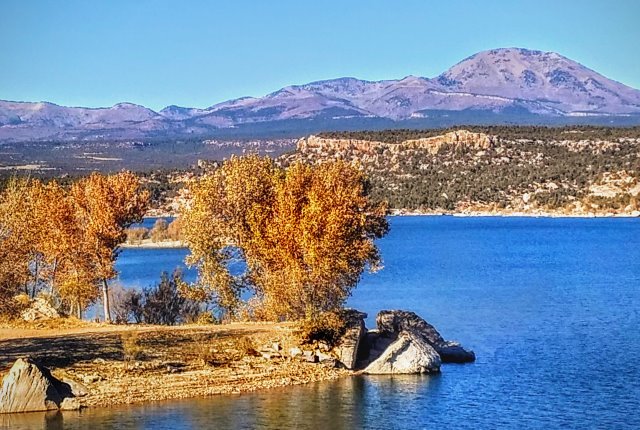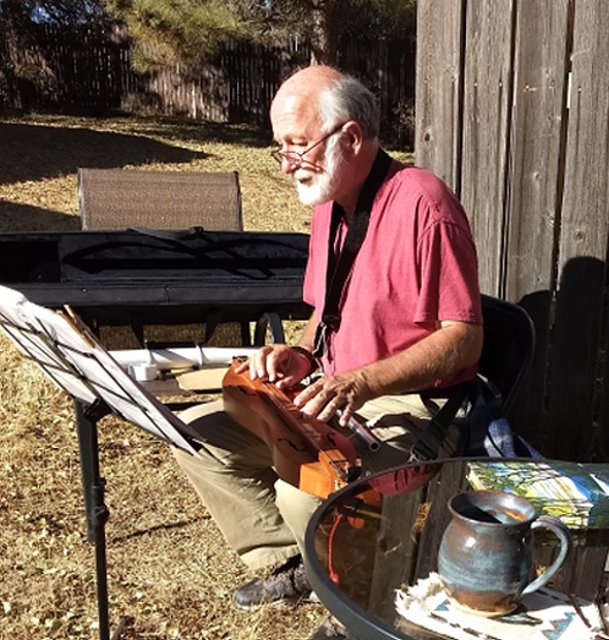 Clifford's ear bothers him most days, but we continue with an itinerary for the trip to Colorado, planning on seeing friends in Loveland for a couple days before going to Boulder for the interview. I have some reservations about traveling to northern Colorado this time of the year, but the forecast is favorable for safe travel.
We leave on the 13th and our destination today is Rodeway Inn in Glenwood Springs, Colorado. Travel is smooth and easy compared to towing Cougar, which we are not doing this time. There is a stop for construction on highway 191 between Monticello and Moab, but luckily we didn't have to wait too long, just long enough for me to jump out and get a couple of photos, but not nearly as long a wait as the line of traffic headed the other direction.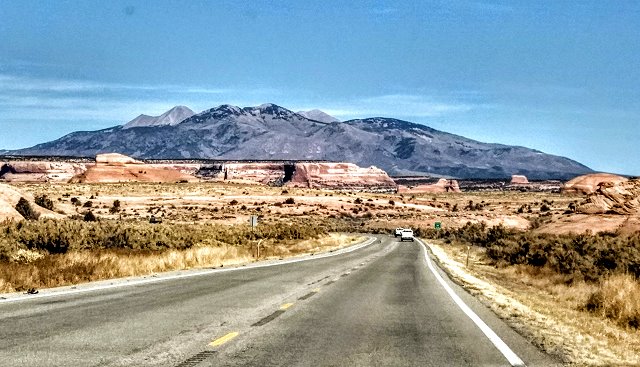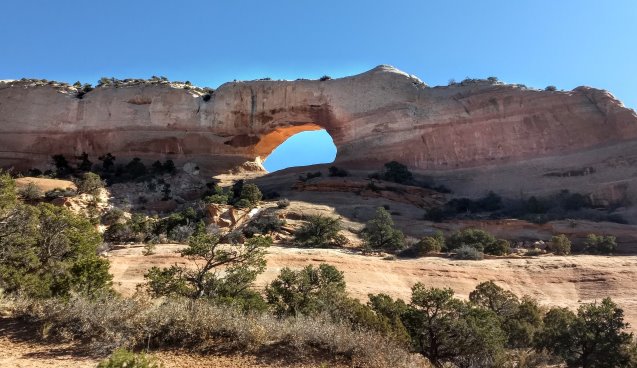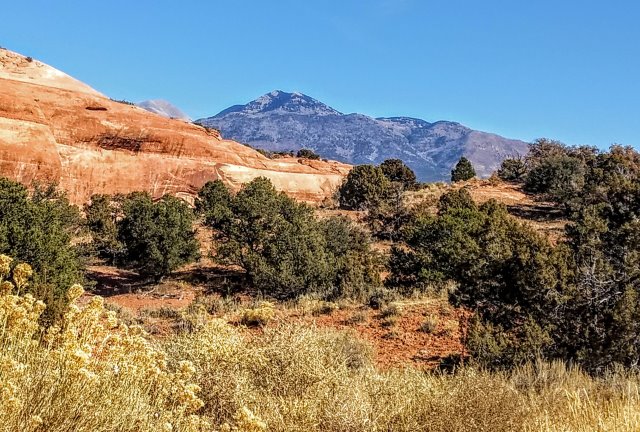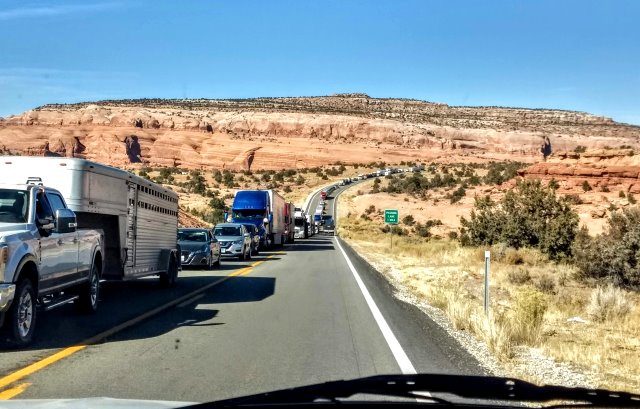 It is canyon country for much of the 250+ miles today, most of it on I-70 east.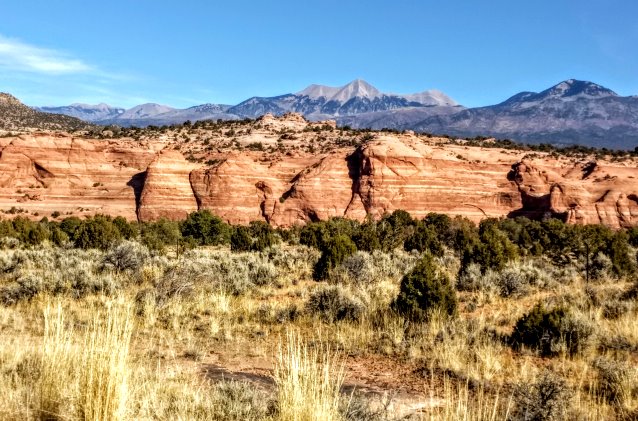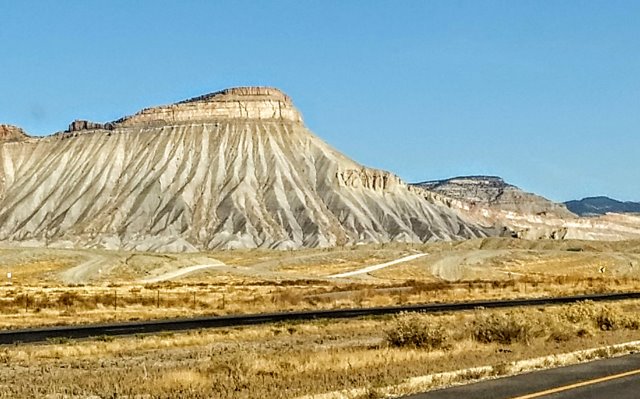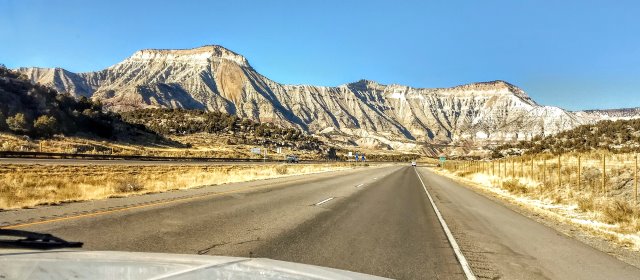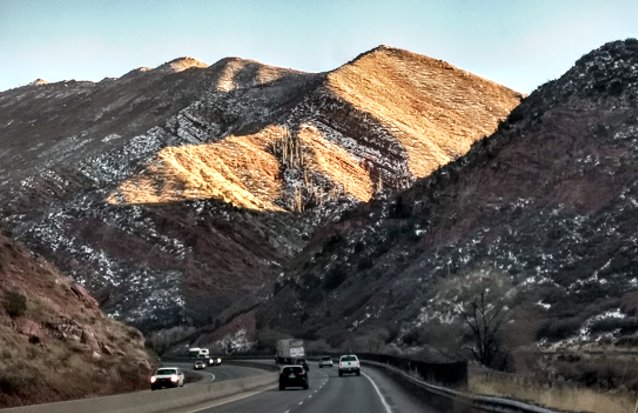 The Rodeway Inn is comfortable with room for both of us to set up laptops, free wifi, fridge, and coffee maker. Since we don't feel like going out for dinner, we are a bit limited, but make do with what we have with us. Since there doesn't seem to be anyone else in the motel, I even get out the viola and run through some of my fiddle tunes while Clifford works on his projects.